New online mattress retailer Molecule has designed a bed in collaboration with sleep experts. The company says their design features a unique technology that will keep you cool and allow you to sleep deeply every night.
Molecule's mattress utilizes their proprietary Air-Engineered™ technology. The brand says this technology delivers double the airflow of the leading competition, resulting in better heat dissipation and ultimately better quality sleep.
According to the company's release, the mattress will help customers reach slow wave sleep (SWS), or non-REM sleep. This type of sleep is the deepest and offers the best time for the body to repair itself. "By creating a mattress that regulates and lowers the body's core temperature, Molecule allows for more time spent in this most restorative type of rest, leading to better recovery and heightened physical and mental performance," the company said in its press release.
RELATED: Molecule Mattress Review: Will You Wake Up Recovered?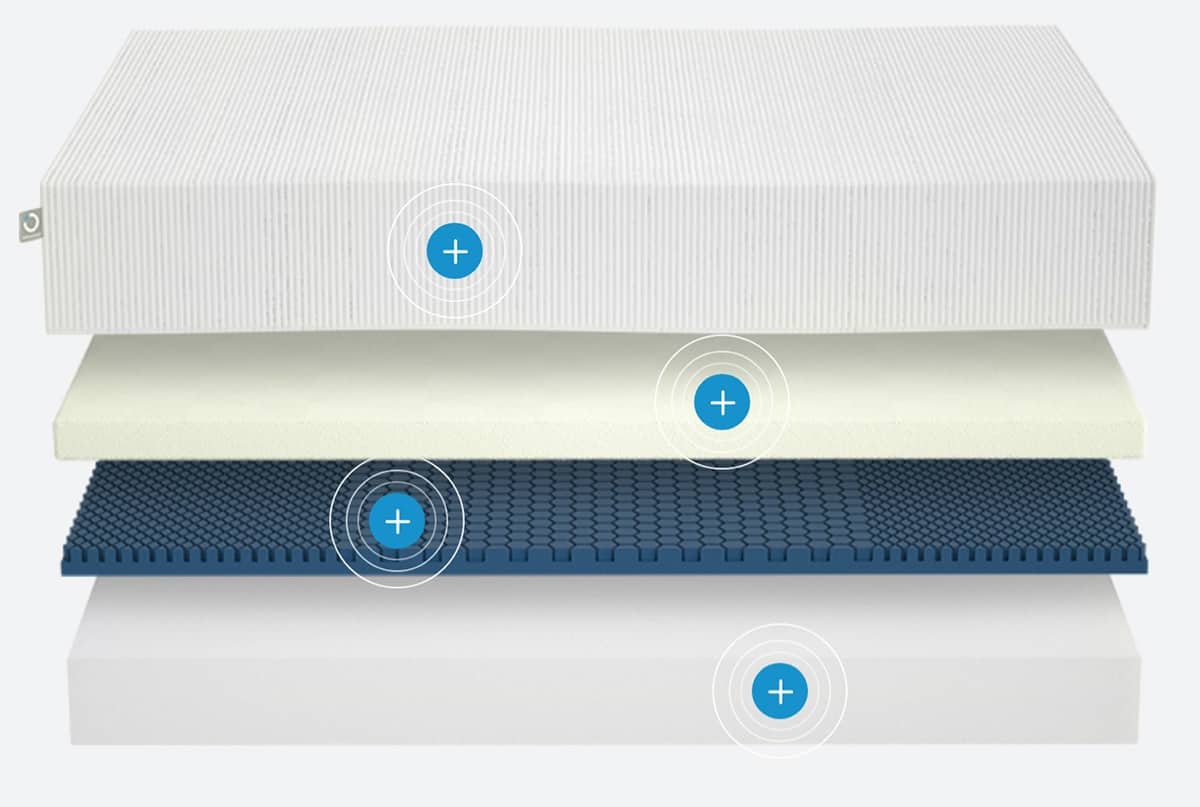 The Molecule Mattress
"We're passionate about sleep and recognized a gap in the market that didn't address the specific recovery needs of those living demanding lifestyles — athletes, entrepreneurs, business owners, parents who need deep, restorative sleep to perform their best," says Co-Founder Raymond Lyle. "Working in tandem with our medical advisory team, Molecule was precisely engineered to maximize airflow and provide efficient heat transfer, helping to regulate core body temperature without sacrificing comfort and support."
Related: most comfortable mattresses
The Molecule mattress is available online in standard sizes, including Twin XL and California King. It's about 12.25″ in height (according to specs on the Molecule website), and a Queen will run about $1,495. It also comes with free shipping and a 100-night sleep trial.
The mattress is designed and assembled in the U.S. The all-foam mattress is made with CertiPUR-US® Certified Non-Toxic foam and has moisture-wicking and other heat-dissipating technologies. It also features a Microban® antimicrobial treatment on the cover.
Molecule says that in the next few months customers will see an additional line of sleep and bedding products, including heat-regulating sheets and pillows and the brand's signature blanket.
All images from Molecule's Instagram page and website. 
The following two tabs change content below.
Katie Golde
Katie manages the day to day operations of the Mattress Clarity news site and reviews sleep products in addition to writing and editing sleep news.She hails from Austin, where she lives with her growing family. She is a Certified Sleep Science Coach and has a master's degree in Journalism from Northwestern University and has a background in health and science content. Her work can be found in print and online publications like Discover Magazine, USA Today and The Huffington Post.
Latest posts by Katie Golde (see all)