Those in the market for a tech-enabled mattress will have new options to consider, as online retailer Eight added four new mattresses to its product line Wednesday, including two new smart mattresses.
Among the new offerings are the Saturn+ and Mars+, "the most technologically advanced mattresses on the market," according to a press release.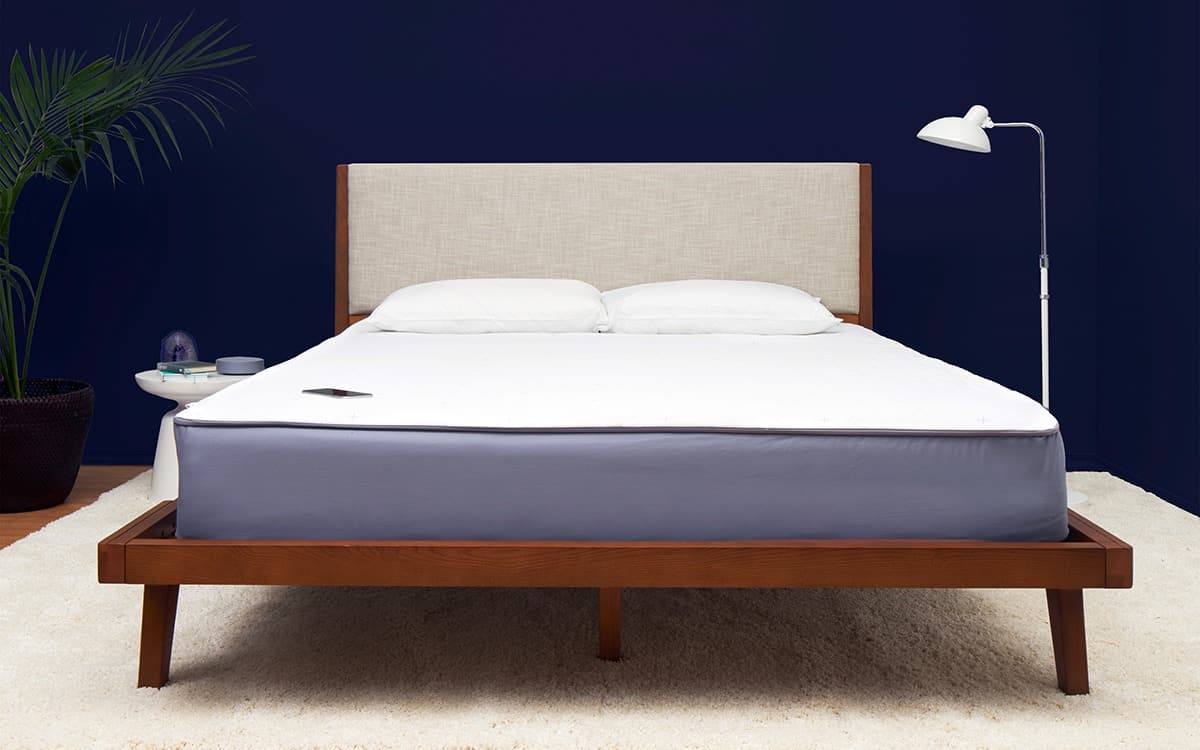 Eight's Mars+ Smart Mattress/ Photo Courtesy of Eight
Eight was founded in 2014 as a company that utilizes technology and data to help people sleep better. They launched their Eight Sleep Tracker, a smart mattress cover, in 2015 and their Eight Smart Mattress (now called Jupiter+) in 2016.
The retailer says they used customer feedback and 10 million hours of sleep data to help them create their new line of products.
"At Eight, we are focused on revolutionizing the sleep experience through technology. Our products are developed using studied data from thousands of users," said Matteo Franceschetti, CEO of Eight, in the press release. "By leveraging data like this and proprietary technology, we've been able to engineer innovative products that create the most proven sleep system on the market."
Read our Eight mattress review
The Saturn+ and Mars+, which join Eight's best-selling smart mattress, Jupiter+ (formerly known as the Eight Smart Mattress), to make up the Eight Smart Collection. The Smart Collection starts at $699 and, according to Eight, is the only smart technology bed delivered directly to customers homes in a box.
According to the company, the collection "includes the company's proprietary technology layer that tracks sleep, manages the temperature of the bed and connects to users' smart home devices like Amazon Alexa and Nest."
Eight says the accompanying app (available for iOS and Android) provides feedback to users on each night of sleep.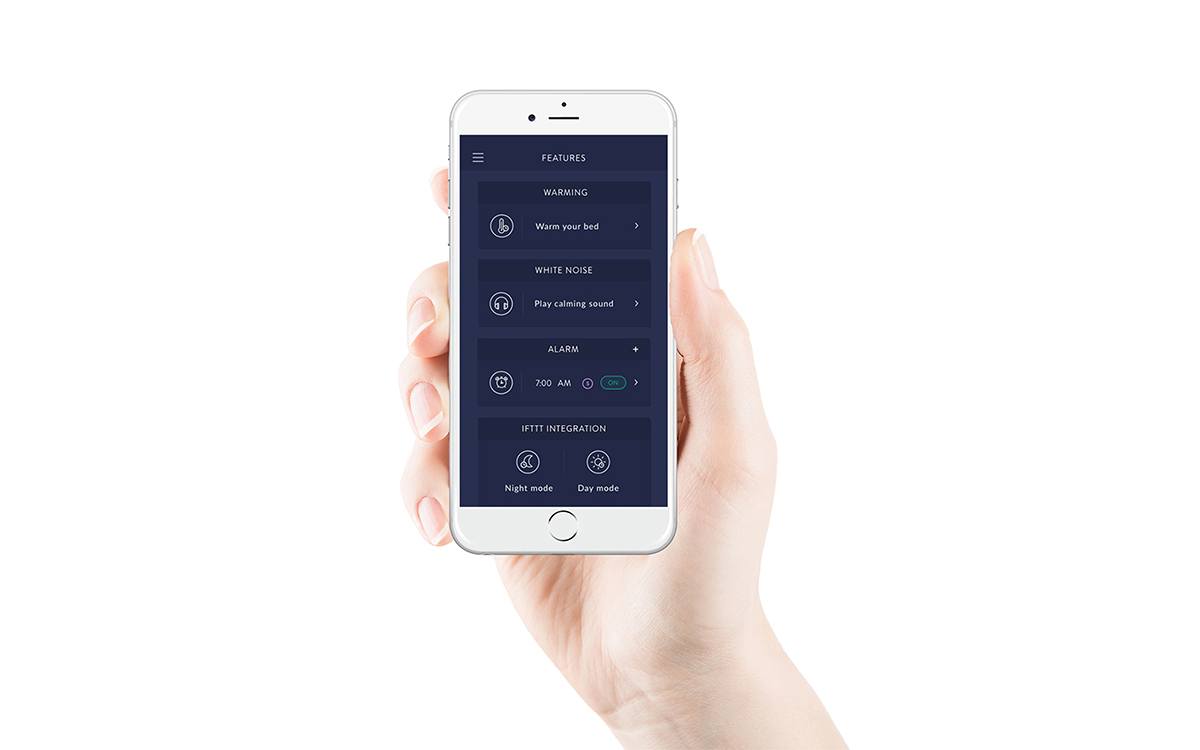 Eight's accompanying Smart Mattress App/ Photo Courtesy of Eight
Two additional mattresses, the Saturn and Mars mattresses, will become part of Eight's Standard Mattress Collection. These will start at $349 for a Twin.
Along with the new mattresses, Eight also unveiled The Simple Foundation (starting at $75 for a Queen), which is described as a "no tools required upholstered foundation suitable for all mattresses."
The Ultimate Pillow ($75) also became available Wednesday. Eight says the pillow is designed for all sleepers and can be adjusted to create nine different comfort and height combinations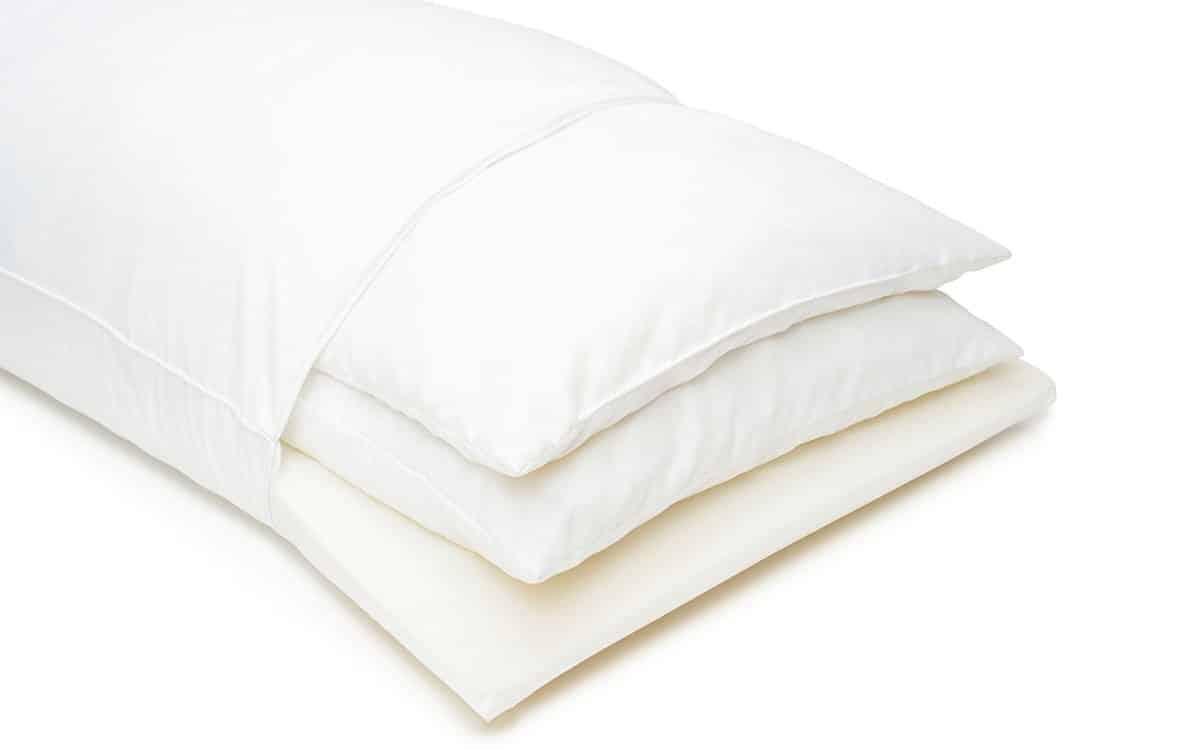 The Ultimate Pillow/ Photo Courtesy of Eight
A non-wearable smart cover and 100% organic cotton sheets are also available for sale from Eight.
In addition to Eight's website, products can also be purchased at Amazon.com, CostCo.com, BestBuy.com and select BestBuy retailers.
If you are interested in learning more about Smart Mattresses, check out our post, here.
Featured image courtesy of Eight
Katie Golde
Katie previously managed the day to day operations of the Mattress Clarity news site and reviews sleep products in addition to writing and editing sleep news. She hails from Austin, where she lives with her growing family. She is a Certified Sleep Science Coach and has a master's degree in Journalism from Northwestern University and has a background in health and science content. Her work can be found in print and online publications like Discover Magazine, USA Today and The Huffington Post.