Sure, sleeping in your own bed is nice, but what about resting high above the trees in a bubble? Or lounging in an 18th century castle?
The world is full of amazing places to rest your head, and we rounded up eight of the most unique stays. Whether you're planning your next vacation or simply in need of some inspiration, these unusual beds will spark your wanderlust.
Petreas Castle in Kardamyli, Greece
Nestled among the verdant trees and stone ruins of Kardamyli sits Petreas Castle, a restored tower dating back to the 18th century. This three-story destination accommodates six guests and has two bathrooms.
Idyllic and peaceful, this Airbnb was perfect for my romantic honeymoon. I slept in the master bedroom on the second floor, which has a spiraling staircase leading to a rooftop balcony. When rain poured through the Peloponnesian countryside, we could hear every raindrop patter against the stone walls.
Though you have to weave through tight spaces in order to move from room to room, the historic charm overrides any inconvenience. Before nestling into a cozy night's sleep, make sure to watch the sunset over the Taygetos mountains and marvel at the nearby ruins.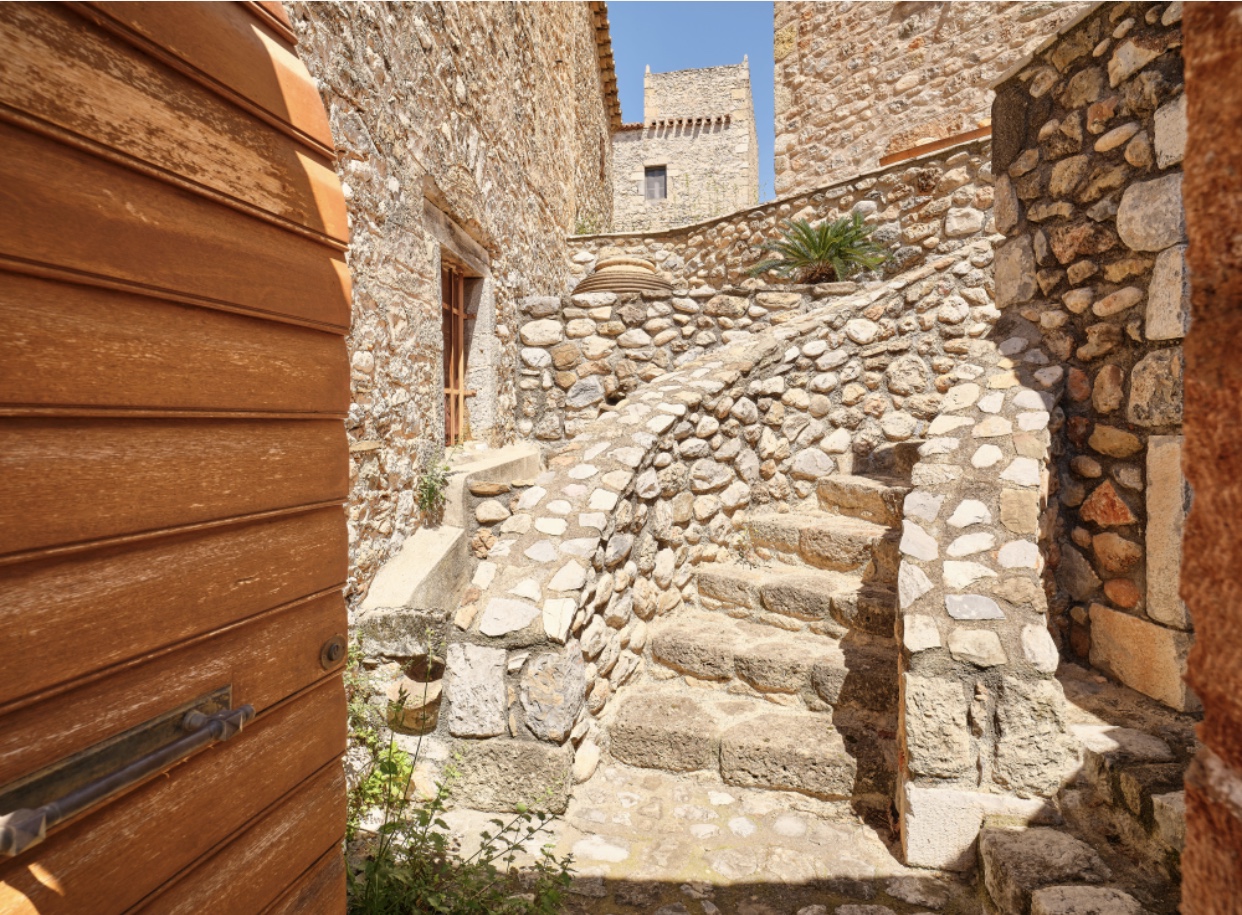 Mimi's Guestroom at La Posada Milagro Guesthouse in Terlingua, Texas
If you want to fall asleep to the sound of chirping cicadas and desert winds, journey to Terlingua, Texas. Though only about 110 people live in this dark sky community, it attracts stargazers from all over the world. I've personally stayed in many places in the Big Bend region, but La Posada Milagro Guesthouse's rustic charm continues to tug on my heartstrings.
Mimi's Guestroom has a king-size bed and stunning desert views. Outside the door sits a private stargazing nook. Here, you can relax in a comfy chair and watch meteors shoot across the sky. On clear nights, you can even see stars dotting the Milky Way.
Before cocooning under the covers, soak in the garden tub and stare at the night sky from the large window. Go ahead and sleep in – Terlingua tends to make people nocturnal.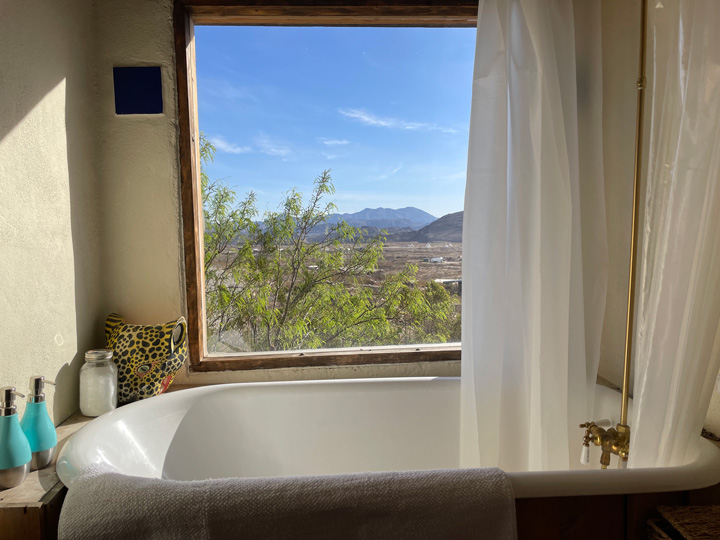 Car camping at Crazy Jug, Grand Canyon National Park
If you really love sleeping under the stars, pull up your car to Crazy Jug Canyon inside Kaibab National Forest. This 1.6 million-acre forest borders both the north and south rims of the Grand Canyon, so no matter where you park, you'll gaze upon astounding views.
The road can get steep and bumpy, so all-terrain vehicles work best for this trek. When you arrive at your campsite, you can either set up a tent or turn your car into a cozy haven. Need some help making this feel more homey? Check out our list of the best sleep gear for camping.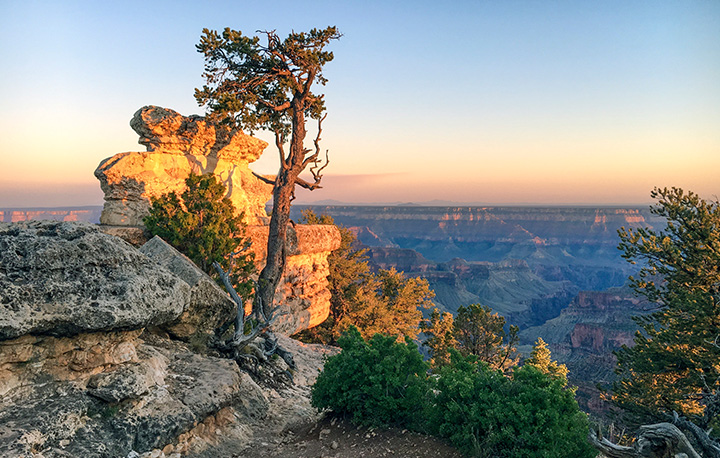 Aurora Bubbles at Nellim Wilderness Hotel, Finland
When it comes to cool hotels, few top the Aurora Bubbles at Nellim Wilderness Hotel in Finland. Relax on your bed and look up at the night sky. The glass roof will keep you warm as you stare at the twinkling stars and pitch black sky. If you're lucky, you'll even see the aurora borealis' gorgeous waves of light.
The bubbles are only about 15 square meters, but the nearby shower and sauna facilities will give you a five-star experience.
Post Ranch Inn, Luxury tree houses in Big Sur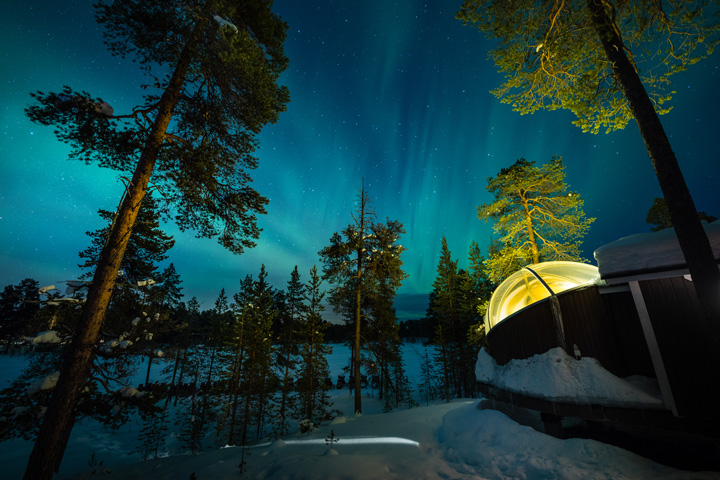 Post Ranch Inn, Luxury tree houses in Big Sur
At Post Ranch Inn, you can recharge your batteries and unplug. Go ahead and pay back your sleep debt and snooze on a luxurious bed that overlooks the California coastline – you won't find an alarm clock in sight.
This boutique hotel offers many unforgettable places to stay, such as the Cliff House and Butterfly Building, but the whimsical treehouse continues to capture people's imaginations. Complete with a wood burning fireplace, heated floors, and king-size organic mattress, this peaceful destination will leave you feeling rejuvenated.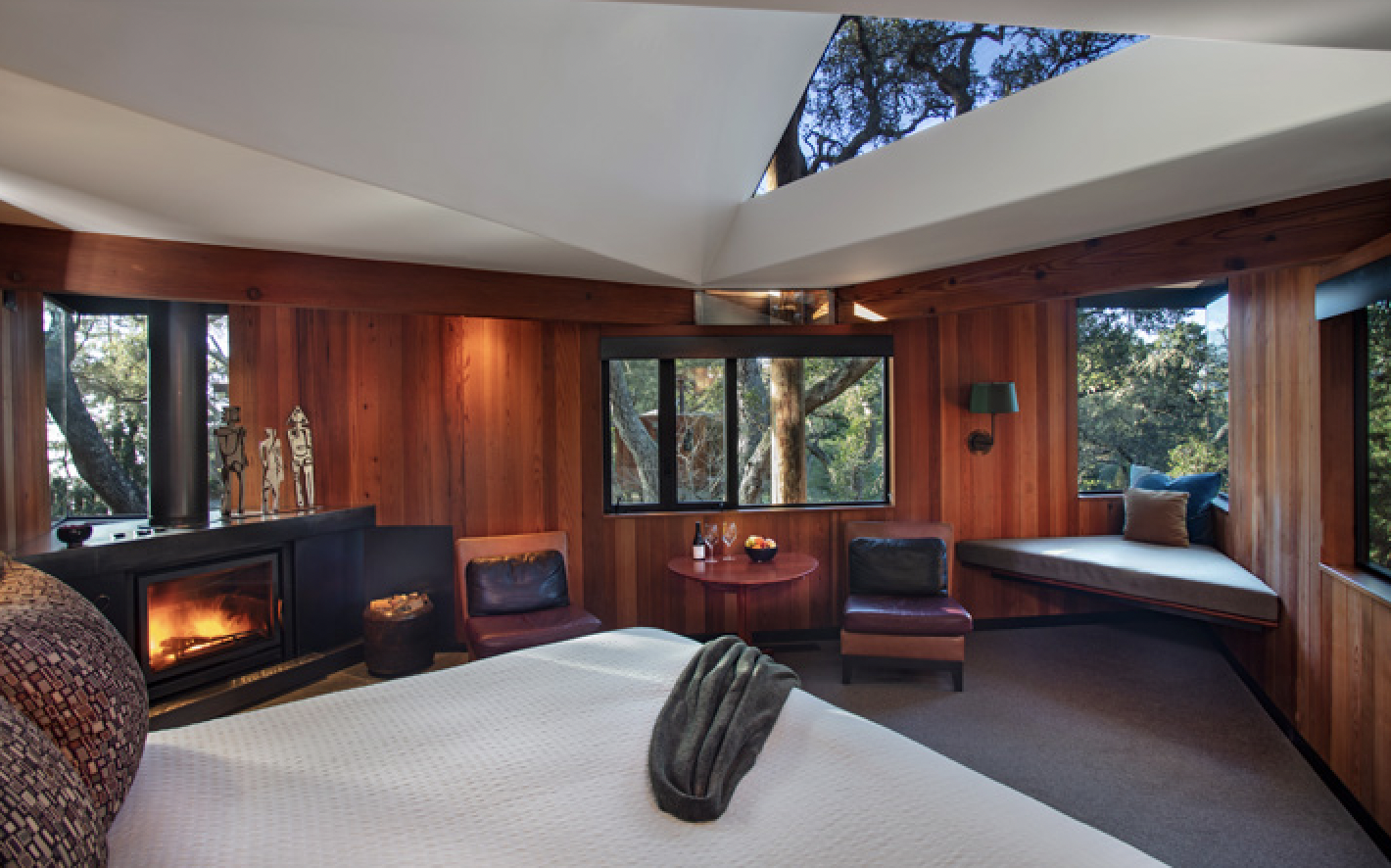 Skylodge Adventure Suites, Sacred Valley of Cuzco, Peru
Thrill-seekers, take note! You may not find a sprawling lobby or extravagant poolside bar at Skylodge Adventure Suites, but this awe-inspiring destination offers something even better — the journey of a lifetime.
These unusual beds are perched along the cliffs of Mount Via Ferrata in Cusco, Peru. To get there, you'll need to embark on a steep hike through rocks and ziplines. Once you reach your hanging capsule suite, you'll be met with panoramic views of the Sacred Valley. The rooms measure 24" long and 8" tall and contain four beds, a dining area, and private bathroom. Rest assured, the suites come equipped with numerous safety features, such as an exit portal.
When you book your adventure, you'll receive private transportation to your hotel, guides, equipment, snacks, and gourmet meals paired with a bottle of wine.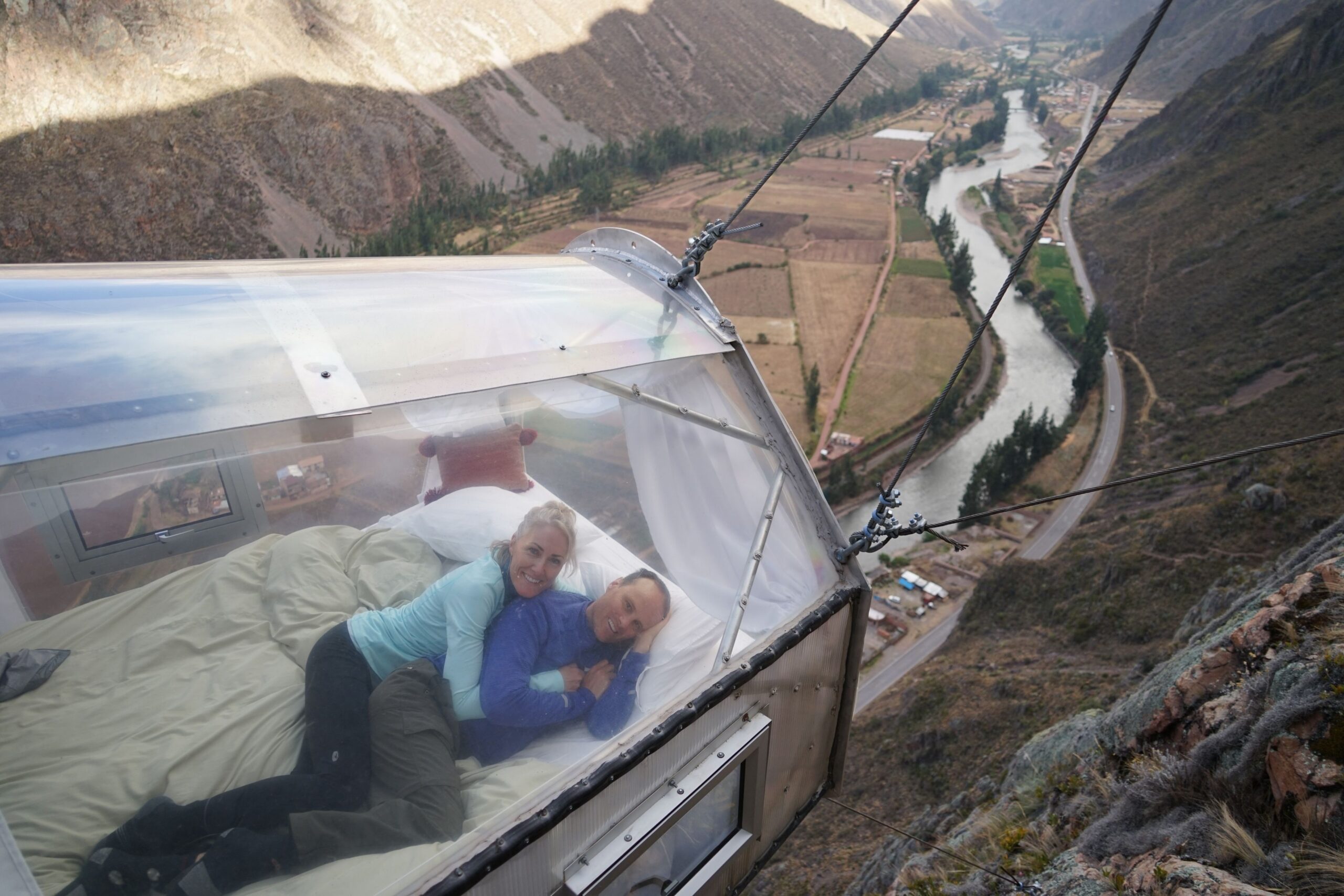 Kokopellis Cave, New Mexico
Overlooking the La Plata River Valley in New Mexico, Kokopellis Cave offers a tranquil and cozy getaway. When you relax in this 1,700 square foot dwelling, you'll not only witness stellar southwestern sunsets – you'll be surrounded by 60 million-year-old Ojo Alamo sandstone.
The cave can accommodate up to eight people, and it's equipped with a living room, dining area, full kitchen, waterfall shower, and hot tub. Because of the natural stone walls, the cave remains cool and dry – temperatures range from 65 – 68 degrees year-round.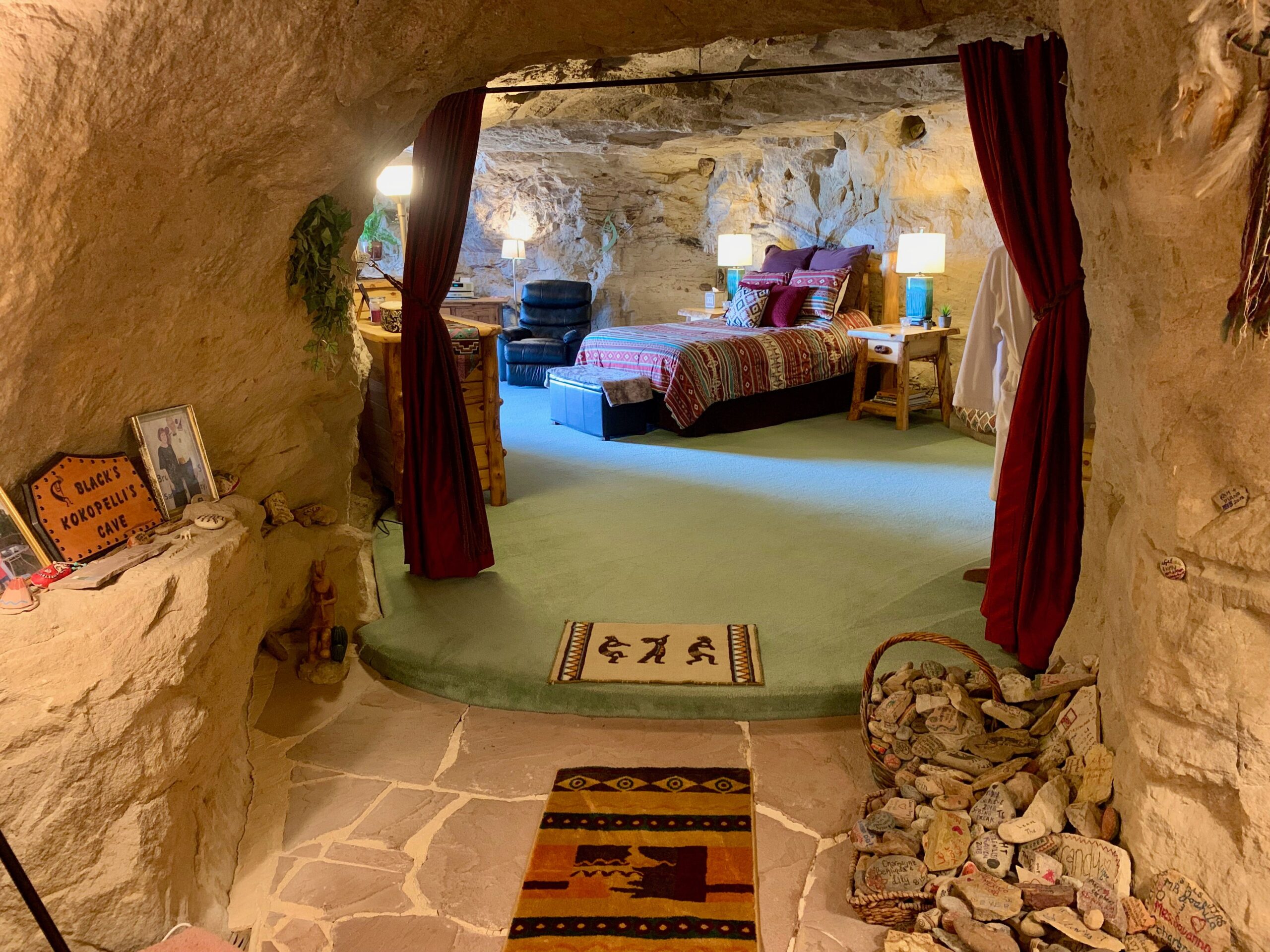 Sweden Icehotel
Looking for cool places to stay? The Icehotel in Jukkasjäarvi, Sweden fits the bill (both literally and figuratively).
Every winter, expert artisans craft this intricate icy destination, only for it to melt the following spring. Like Buddhist sand mandalas, which are blown away after hours of meticulous labor, IceHotel encourages visitors to cherish the beauty of the present moment.
Whether you stay in a standard ice room or elevated art suite, no Icehotel experience is quite the same. Yes, visitors sleep on beds made out of ice. So if you decide to slumber at this breathtaking destination, you'll want to come prepared.
If you happen to venture to Sweden during the spring or summer, consider booking a room at the new "ICEHOTEL – 365." This new addition is open year-round.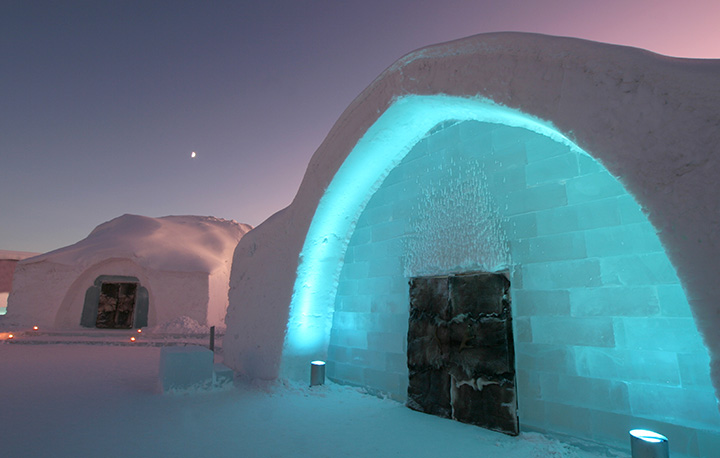 Elisa Regulski
Elisa is the Editor of Mattress Clarity, where she analyzes sleep products and appears in review videos. A certified sleep science coach, Elisa's sleep tips have appeared in Readers Digest, Homes and Gardens, and 21 Oak. She earned a M.A in Mass Communication from Texas State University and a B.F.A in acting from Oklahoma City University.