Popular mattress retailer Brooklyn Bedding announced Wednesday that they now offer all military members 25 percent off the retail price on all of their sleep products at any time. The offer is available to everyone with military credentials, including veterans, active duty military, National Guard, and military spouses and dependents, said the company in a release.
"This initiative comes from the heart—from the Brooklyn Bedding family to those in the military community who have made and continue to make such significant sacrifices," said John Merwin, owner and CEO of Brooklyn Bedding. "We not only appreciate their service, we recognize the constant worry regarding deployments, finances, employment, relocation and separation, just to name some of the ongoing concerns. What we can offer, besides our gratitude, is a higher quality night's sleep at a price that's affordable. In designing the program we wanted to ensure a discount deep enough to help military families save hundreds of dollars while ensuring a hassle-free verification process."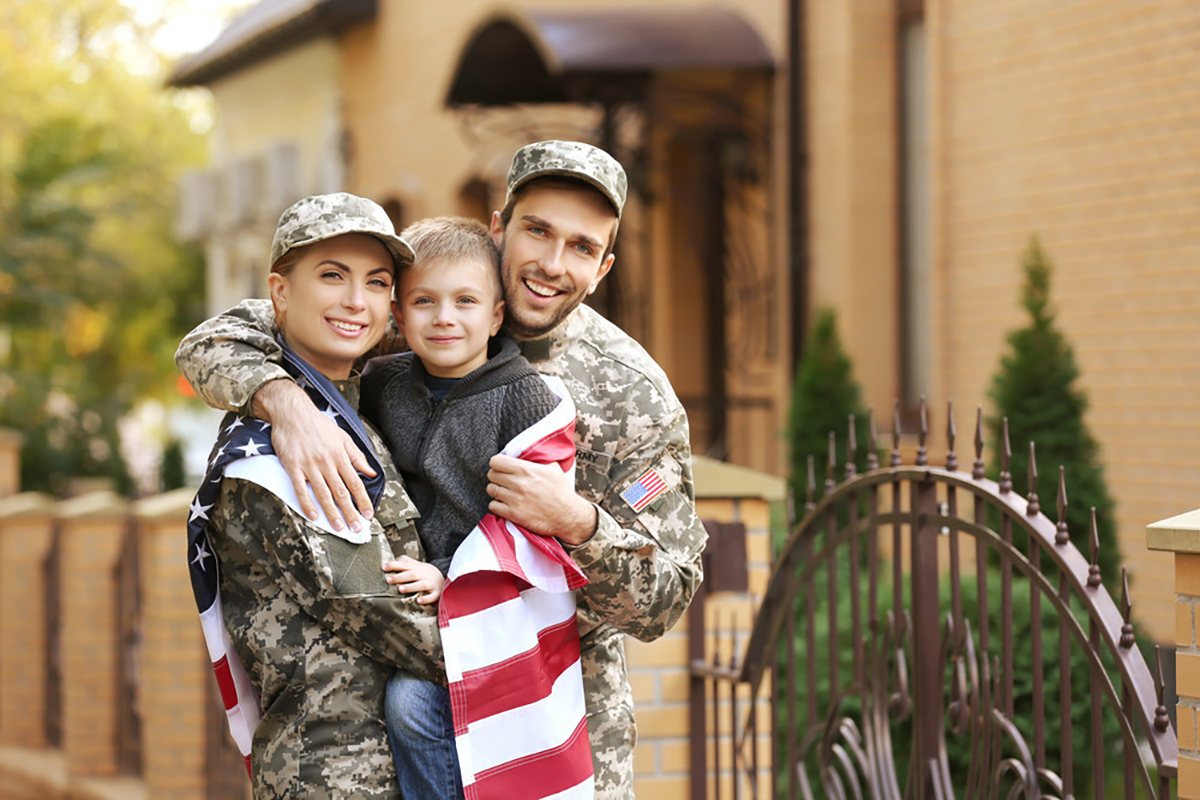 Image courtesy of Brooklyn Bedding
Brooklyn Bedding says they plan to use a digital identity verification system called ID.me at checkout to confirm military credentials.
The discount is available both online and in stores, says the company. Eligible military members who shop online are instructed to click the "Troop ID" button at checkout to have their identities verified and the discount applied. Those shopping in a Brooklyn Bedding store just need to present their government-issued identification, or they can work with an associate to verify their identity with ID.me on a computer when they are ready to check out, said the brand.
Related: best mattresses for back pain
"We set out to simplify how individuals share and prove their identity online. Once a member of the military verifies their military affiliation with ID.me, they never have to do it again across any organization where ID.me is integrated," said Blake Hall, ID.me CEO. "We are proud to be partnering with Brooklyn Bedding to power their honor discount and deliver a seamless experience for veterans."
Brooklyn Bedding says that, as with all purchases, any products purchased with the military discount are eligible for free shipping, a 120-night trial, and a 10-year warranty.
"We take a very personal approach to sleep," said Merwin. "What we've learned in engaging with our military customers is that many experience higher than average sleep disturbance due to both the emotional and physical impact of service. Military families also move so frequently their belongings are subject to high wear and tear. Sleep experts will be available 24/7 to address their questions and help them choose the right sleep products for their unique needs."
You can check out our review of the Brooklyn Bedding's Signature #bestmattressever HERE.