Sleep-disordered breathing, such as obstructive sleep apnea, may lead to an acceleration in aging, a new study says.
The researchers found that subjects who struggled with disordered breathing increased their biological age by as much as 321 days. In addition, the effects of sleep disorders were greater in female subjects when compared with male subjects.
The researchers declined to comment, but Mattress Clarity spoke with Ron Baise, a dentist who specializes in sleep apnea. "Lowered blood oxygen levels, over a long period of time, can cause damage to your organs," he told us by email.
"This organ damage is similar to the natural 'wear and tear' of organs that occurs during aging, so can explain why this effect of sleep apnea can accelerate (or at least seem to accelerate) the aging process," Baise said.
Sleep Apnea And Aging
"Sleep apnea is the repetitive, complete or partial closing of the upper airway — somewhere between the nose and the base of the tongue — during sleep," Dr. Anil Rama, MD, adjunct clinical faculty at the Stanford Center for Sleep Sciences and Medicine and medical director and founder of Kaiser Permanente's tertiary sleep medicine laboratory,  told us. "The narrowing of the airway leads to either a drop in oxygen or an arousal from sleep. An arousal is defined as a mini-awakening of the brain from sleep in which the patient still appears to be unconscious and has no recollection of the arousal."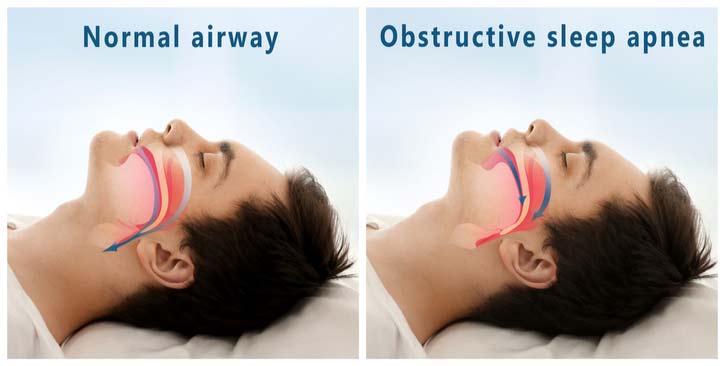 Africa Studio/Shutterstock
The study involved 622 subjects. On average, they were 69 years old, and 53% of the cohort was female.
The subjects were given Type 2 in-home polysomnography, a take-home sleep tracker. The polysomnography measured for sleep apnea severity and arousal.
The researchers also measured for DNA methylation in the subjects' blood. According to the study, this is a way to determine age acceleration.
The study gauged participants' sleep apnea severity by using the apnea-hypopnea index. With just one standard deviation of sleep apnea severity, subjects showed an age acceleration of 215 days. With one standard deviation of sleep arousal, the number was closer to 321 days.
What's more, women subjects who struggled with sleep apnea showed more of an acceleration in biological age than men with sleep apnea.
Sleep Apnea's Effects
Baise said these results are in keeping with previous knowledge about the physical effects of sleep apnea.
"Long term sleep deprivation weakens your immune system and lowers your life expectancy," he said. "The lowering of life expectancy seems to cohere with accelerated aging (after all, what is aging beyond getting closer to the end of your life) so these findings are not surprising."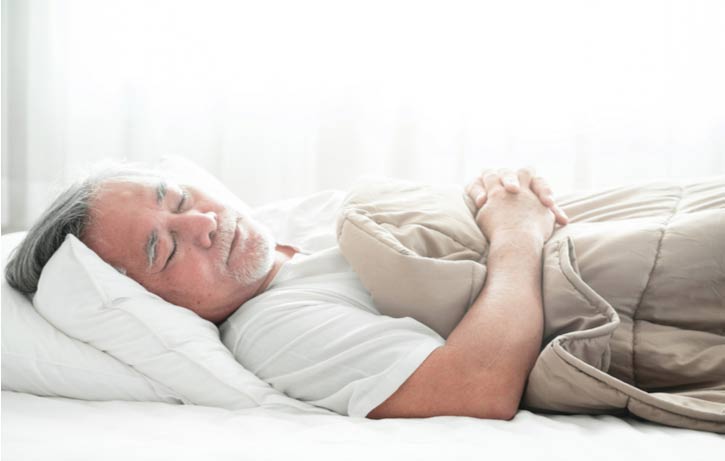 BaanTaksinStudio/Shutterstock
We also spoke with Dr. Carolyn Dean, bestselling author and Founder of RNA Reset. She too was unaffiliated with the study and echoed Baise's sentiments.
"For the most part, these results align with previous research," she told Mattress Clarity. "With untreated sleep apnea, there is an increased risk of high blood pressure, heart attack, stroke, obesity, diabetes, worsening heart failure, worsening arrhythmias, work-related accidents, and VMAs — malignant ventricular arrhythmia. All of which are both physical and mental stressors which negatively affect non-genetic related age acceleration."
In the study abstract, the authors said that future research should focus on whether or not sleep apnea treatment could slow down this premature aging.
One recent study has done just that. Researchers used facial photography and polysomnography to measure how CPAP treatment could curb signs of aging. After one month of CPAP use, subjects appeared younger and healthier than they did before treatment.
According to the American Sleep Apnea Association, 22 million Americans are currently struggling with sleep apnea. What's more, nearly 80% of those with sleep apnea are never officially diagnosed.
Featured image: tommaso79/Shutterstock
[Editor's Note: The content provided on this site is for general informational purposes only. Any information provided is not a substitute for professional medical advice. We encourage individuals to consult with the appropriate health expert if they have concerns.]