Casper and Purple are popular mattress companies who also make their own protectors. While both mattress protectors offer protection against allergens and liquids, they have very different looks and feels. Which one reigns supreme? Read on to find out.
Key Similarities
Quiet materials to reduce instances of crinkling underneath sheets
Hypoallergenic and non-toxic
Waterproof
Come in sizes Twin to Cal King
Basic Care: Machine wash cold/warm, tumble dry low
Both mattress protectors are five-sided'
Both offer 1- Year limited warranties
Both are under $100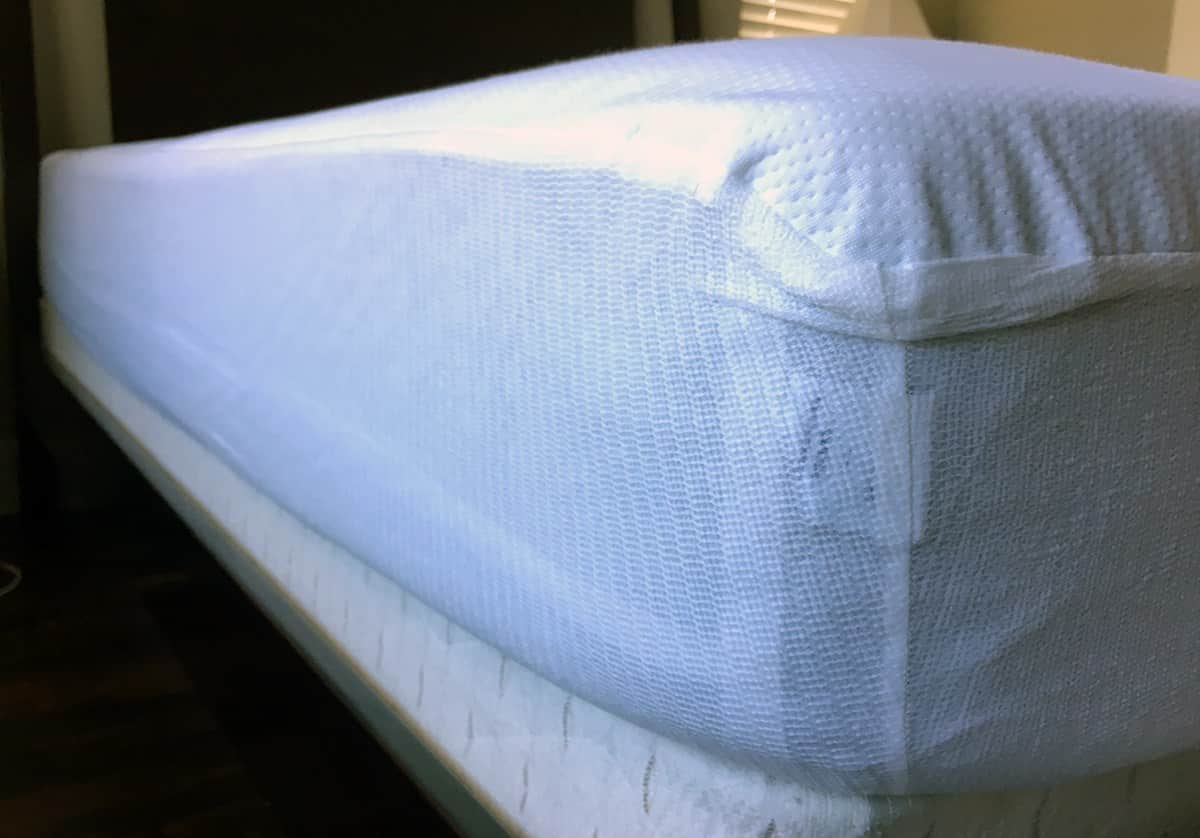 Key Differences
Casper:
Knit Top: Polyester and Spandex (Quilted top)
Skirting: Polyester, Nylon, and Spandex
Polyethylene – used in waterproof layer of protector
Quilted material keeps noise levels low and adds comfort
Fits any mattress up to 16" deep
Free shipping and returns
$85 for a Queen
Read the full review of the Casper mattress protector here.
Purple:
Liquid-absorbent layer on all sides: 85% Polyester, 15% Spandex (stretchy fabric)
Protective waterproof coating: 100% TPU Polyurethane
Comes in sizes Twin – Cal King (with Twin XL and Full XL)
Will work on any mattress up to 13" tall
There is no trial or return policy for the Purple™ Mattress Protector
$59 for a Queen (reg. $79)
Read the full review of the Purple mattress protector here.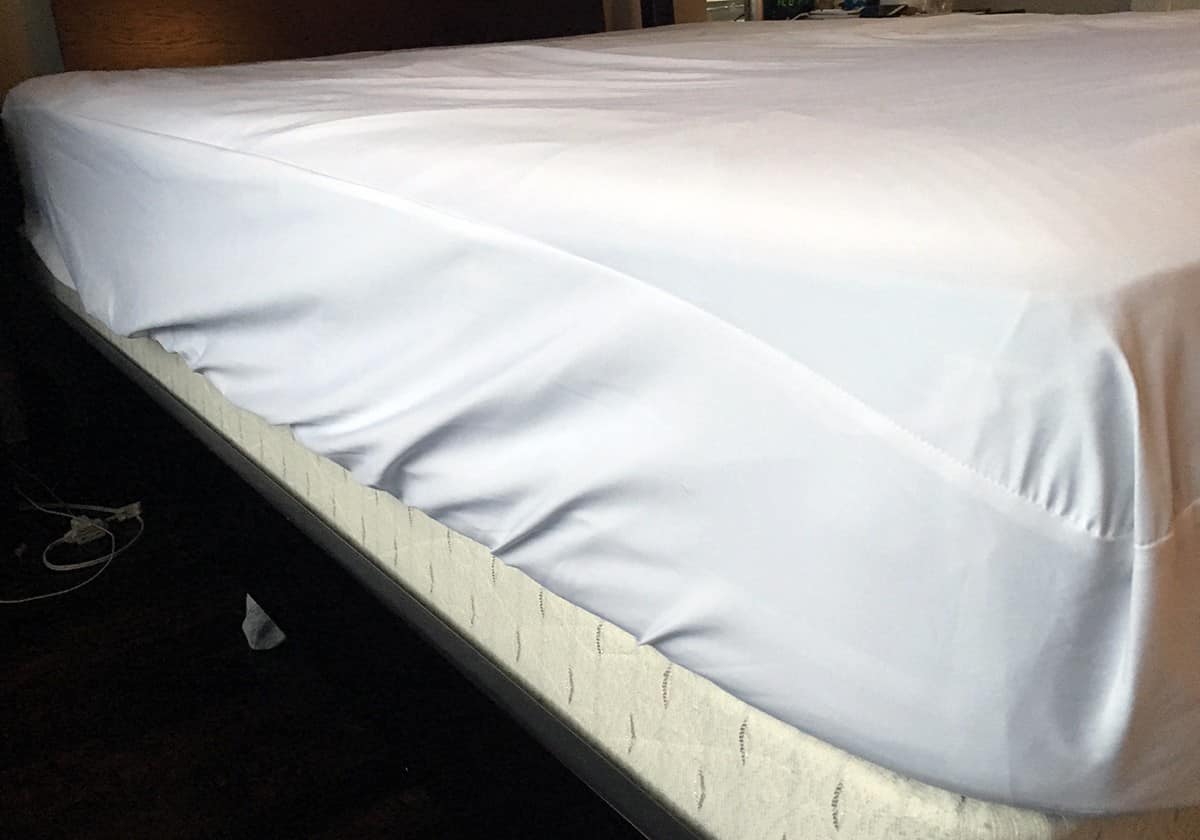 Pros and Cons of Each Protector
You Might Choose
Casper if…
You want a quilted component to your mattress protector
You have a mattress that's at least 16-inches thick (or you have a Casper mattress)
You want to be able to return it easily if you decide you don't like it
A secure fit to your mattress (360-elastic provides a tight grip)
Purple if…
You want a thin protector
You have a mattress that's at least 13-inches thick (or you have a Purple mattress)
You want a protector whose material can stretch
Casper Vs Purple Mattress Protector
Overall
Both protectors provide high-quality protection. Your choice will most likely come down to whether you want a quilted feel or a thin and less noticeable feel for your protector.
It's also worth remembering that the Purple protector fits mattresses up to 13-inches while the Casper protector can go up to 16-inches thick.
Neither protector will completely protect against bed bugs since they are both five-sided (meaning the bottom side of the mattress is still exposed).
Both are machine washable and under $100 for a Queen size.
Because I have a Casper mattress, I really enjoyed the Casper protector. I also like saving money and it felt like I was combining a mattress pad and a mattress protector in this soft and quilted product.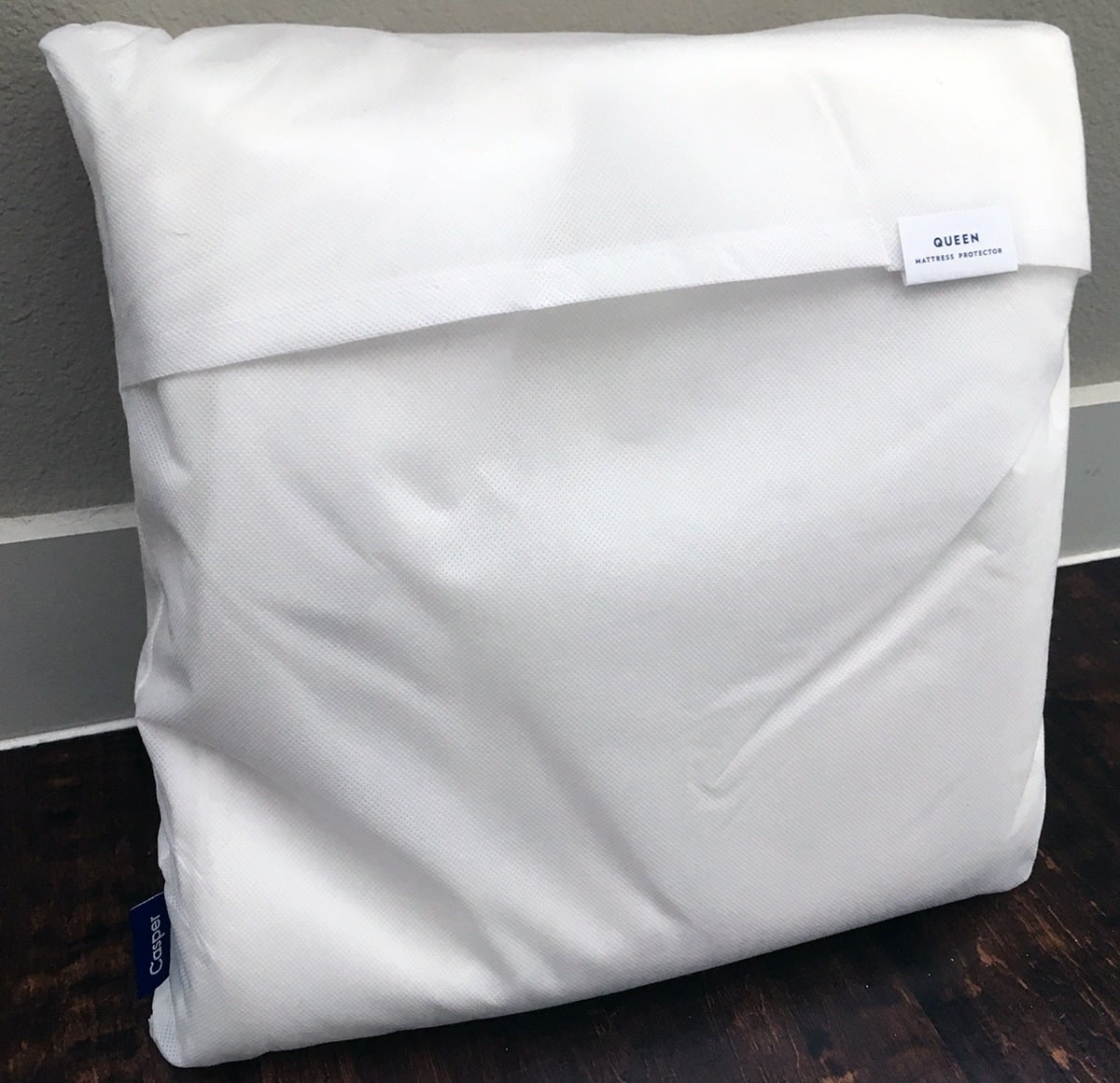 No matter which protector you choose you can sleep easy knowing your mattress (and its warranty) will be safe!
The following two tabs change content below.
Katie Golde
Katie manages the day to day operations of the Mattress Clarity news site and reviews sleep products in addition to writing and editing sleep news.She hails from Austin, where she lives with her growing family. She is a Certified Sleep Science Coach and has a master's degree in Journalism from Northwestern University and has a background in health and science content. Her work can be found in print and online publications like Discover Magazine, USA Today and The Huffington Post.
Latest posts by Katie Golde (see all)