Shoppers who are in the market for an electric blanket have probably come across the SoftHeat brand. They're one of the most popular lines of electric blankets, and one of their best selling models is the Luxury Fleece Electric Heated Blanket.
This SoftHeat is a low-voltage electric blanket with very thin wiring, and I was very excited to see if this electric blanket would keep me warm without pulling too much power.
To find out if this electric blanket will warm sleepers and help them save on the power bill, read on for my full SoftHeat Luxury Fleece Electric Heated Blanket review!
SoftHeat Luxury Fleece Heated Blanket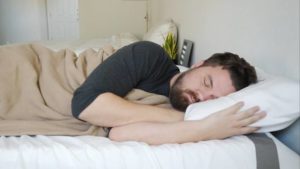 The SoftHeat is a low-voltage blanket with a zoned design. Couples who want to save money on their electric bill should check it out.
SoftHeat Electric Heated Blanket Review: Video Overview
This electric blanket has some common features, and some that surprised me during the testing. Watch the video review to see first hand how this blanket performs.
The SoftHeat Might Work For …
Those who want a lower-voltage electric blanket to offer some extra warmth. While the SoftHeat is not the hottest electric blanket I have tried, it could be a good option for those who want a little bit of heat but with less voltage. The SoftHeat is designed to use less than 25 volts, so sleepers could get some warmth without having to spend too much on their power bills.
People who want an electric blanket to pair with other bedding. The SoftHeat might not be warm enough to use on its own, but pairing it with a comforter or another thicker blanket could definitely work.
Those who need a blanket for two people. One of the highlights of the SoftHeat is its dual controllers, and the Queen- and King-sized electric blankets are zoned so that each partner can control their side of the SoftHeat.
RELATED: Best Mattress for Couples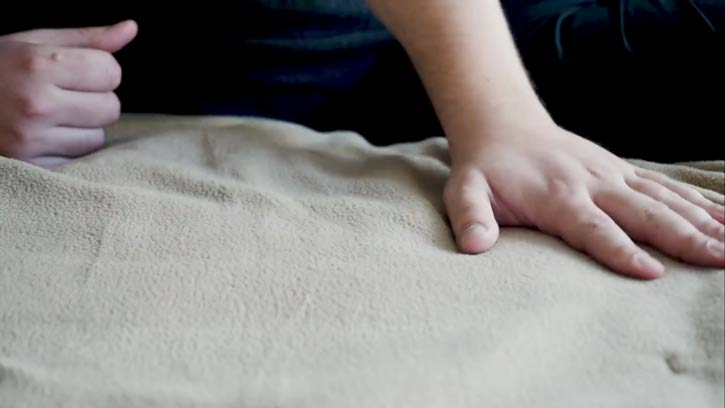 The SoftHeat Might Not Work For …
Those who want a lofty electric blanket. The SoftHeat is particularly thin, so those who prefer an electric blanket with more body might not find this to be the best choice. I have tried electric blankets that are much fluffier and cozier, but the SoftHeat, on the other hand, lies flat on the bed.
Those who want a hot electric blanket. Those who you want something that is going to keep them very warm at night might not love the SoftHeat. Even at its highest setting, I wasn't feeling too much heat from the SoftHeat. It is low-voltage, so those who want some real heat might need to find something with more power.
Those who want a durable electric blanket. While the blanket itself does appear to be well-made, I cannot say the same for the controllers because they are quite flimsy and simple, and I feel like they might not last very long. Those who want something that is built to last for a good amount of time might want to look elsewhere.
RELATED: Best Weighted Blankets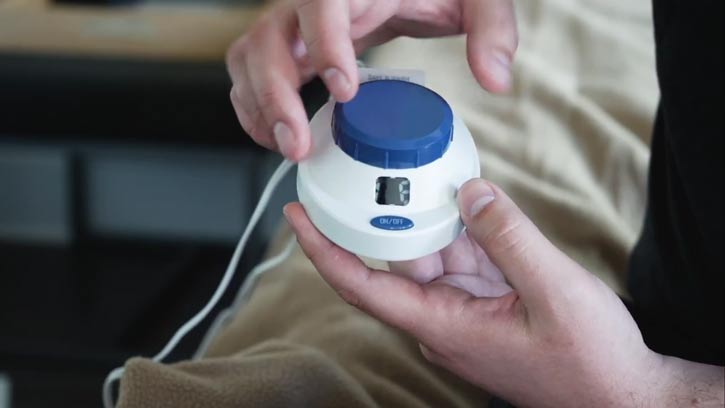 Construction and Options
The cover is made of a soft microfleece.
Inside the blanket, there is a layer of soft microfill.
The Invisiwire technology makes it so the wiring is thin and flush with the blanket.
The wires are spaced 3″ apart to help keep the heat evenly distributed.
The blanket is zoned so that each side's heat level can be adjusted separately.
There are two controllers and each has 10 heat levels that sleepers can choose from.
The blanket features a 10-hour auto shut-off, meaning the blanket will turn off automatically when after 10-hours.
The SoftHeat uses less than 25 volts.
The electric blanket is available in several colors – Beige, Chocolate, Grey, Natural, and Slate Blue.
In terms of sizes, shoppers can choose from Twin, Full, Queen, and King.
The SoftHeat is machine washable.
SoftHeat Luxury Fleece Heated Blanket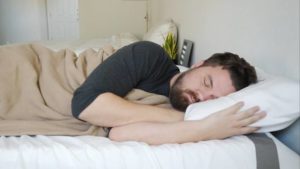 The SoftHeat is a low-voltage blanket with a zoned design. Couples who want to save money on their electric bill should check it out.
My Experience
First off, in terms of set-up, I had no real issue with the SoftHeat, and I easily plugged the long power cords into both sides of the blanket and then into the wall sockets. The cords are long and the controllers sit on the ground.
To test out the heating capabilities, I laid under the left side. Given that this electric blanket is zoned, I wanted to see how the one side would work for me as a solo sleeper.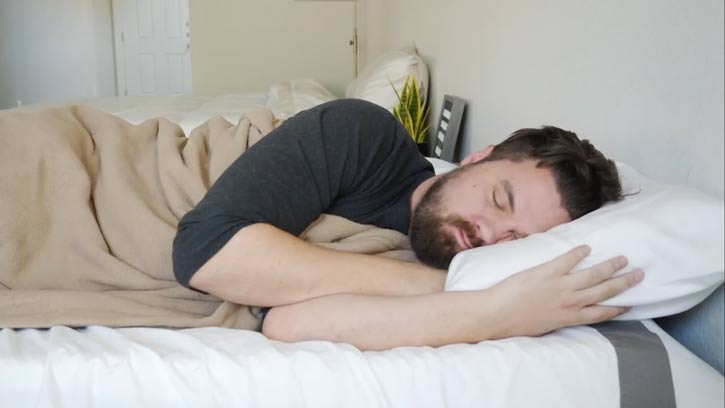 SoftHeat recommends setting the blanket to High and then dialing down from there, but even at this High setting, I did not get too much heat from the SoftHeat. I don't feel like I'm getting more warmth than if I were under a similarly sized standard blanket.
In addition, I am feeling almost no heat toward the edge of the blanket, and the majority of the heat is found toward the center of the blanket.
This is one of the thinner electric blankets I have tried, and it has little body and loft, but I can barely feel the wires running throughout the SoftHeat, and the outside is soft to the touch.
Overall
In the end, the SoftHeat should be a good option for those who want a low-voltage electric blanket for couples. However, those who want something that gives off some serious heat might not think this is the best choice.
The SoftHeat Luxury Fleece Electric Heated Blanket comes with a 5-year warranty.
Editor's Note: All electric blankets come with the risk of overheating. Unplug your electric blanket when not in use to help prevent overheating and scorching.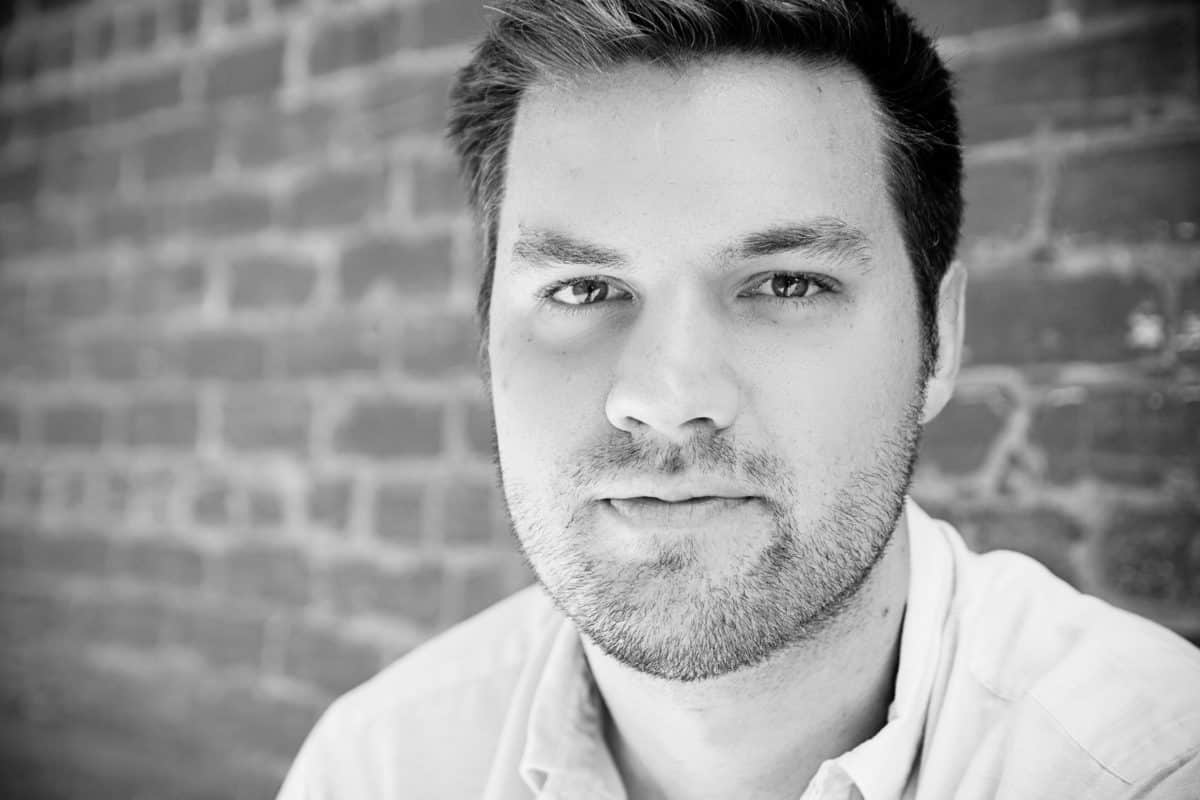 Marten Carlson
Marten is the Lead Reviewer at Mattress Clarity. He is a Certified Sleep Science Coach and covers the mattress industry as well as sleep science news. He is specifically interested in the connection between sleep and overall health. Marten has written for media publications like Consequence of Sound and received a master's degree in Film Studies from Emory University. He comes from Franklin, Indiana, and spends all the time he can writing, directing, and acting in films.