Ever heard of sleep paralysis? It's a sleep issue that affects around 3 million people each year, and it sounds seriously unpleasant. Basically, during sleep paralysis, the mind is awake but the body is not. People can breathe and see, but they cannot move or speak. This lasts from anywhere from a few seconds to a few minutes.
Here's how the whole thing works. When people enter a phase of sleep called REM sleep, their brain signals to their body that their voluntary muscles should "relax," and go into a paralysis-like state called atonia. This stops the body from "acting out" things that happen in the REM dreams like running, kicking, and so on.
[Editor's Note: The information provided should not be considered a substitute for professional advice. Please consult a sleep doctor or other medical expert if you have questions related to your own health.]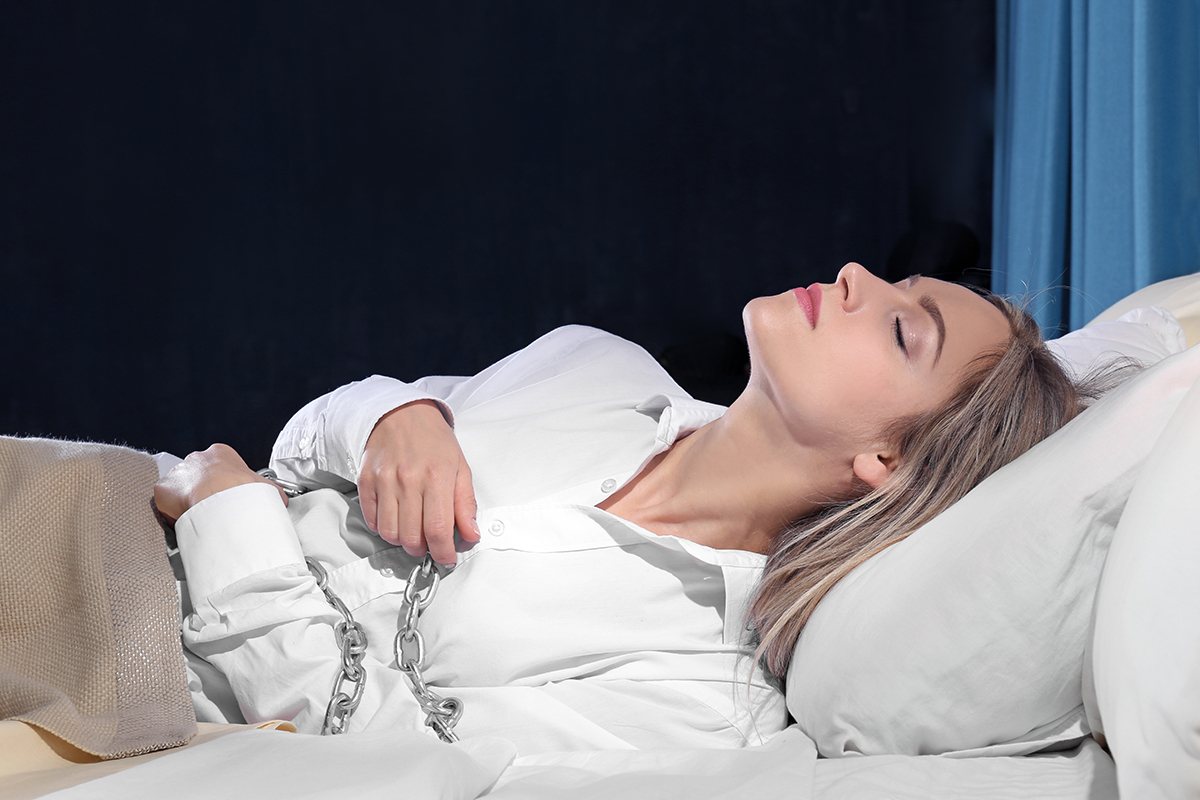 Africa Studio/Shutterstock
When sleep paralysis occurs, something goes haywire and one's muscles remain in atonia, while their mind is awake and their eyes are open. According to WebMD, some people may feel a "choking" sensation or heavy pressure on their chest.
"It can be very scary when people are unable to move," the American Academy of Sleep Medicine's sleep education website explains. "People may feel anxious and afraid. Some people also hallucinate during an episode. They may see, hear or feel things that are not there. They may even think that another person is in the room with them. These hallucinations may also appear without the sleep paralysis."
Related: How Your Sleep Cycle Works
While sleep paralysis can be scary, it has no long-term effects and is generally not a sign of any serious illness. Some people may experience it only once or twice, while others may experience is more regularly. According to the Mayo Clinic, sleep paralysis episodes can be common in people who have narcolepsy, and WebMD says that other factors like stress, lack of sleep, and substance abuse may be relevant.
WebMD says that most people won't require treatment for sleep paralysis. But if it's happening to people regularly, and really disturbing their sleep or causing a lot of anxiety, they should chat with their doctor about any concerns.
[Editor's Note: The information provided should not be considered a substitute for professional advice. Please consult a sleep doctor or other medical expert if you have questions related to your own health.]
Featured image: Fotos593/Shutterstock