There is a lot of information out there on picking the perfect mattress. The construction, firmness, and materials all play an important role in your sleep health. But what about your actual bed? Does how high your bed sits off the ground matter to your health?
Yes, the height of your bed is important because it affects your body physically as you get in and out of it every day. If you are not able to get up and out comfortably every day you may put additional strain on your body.
How high your bed should be from the ground will ultimately come down to your own height and your health status. For most, knee-level is about 16"-24" off of the ground. At this height, people can usually put both their feet firmly on the ground and push off the bed with their knees bent.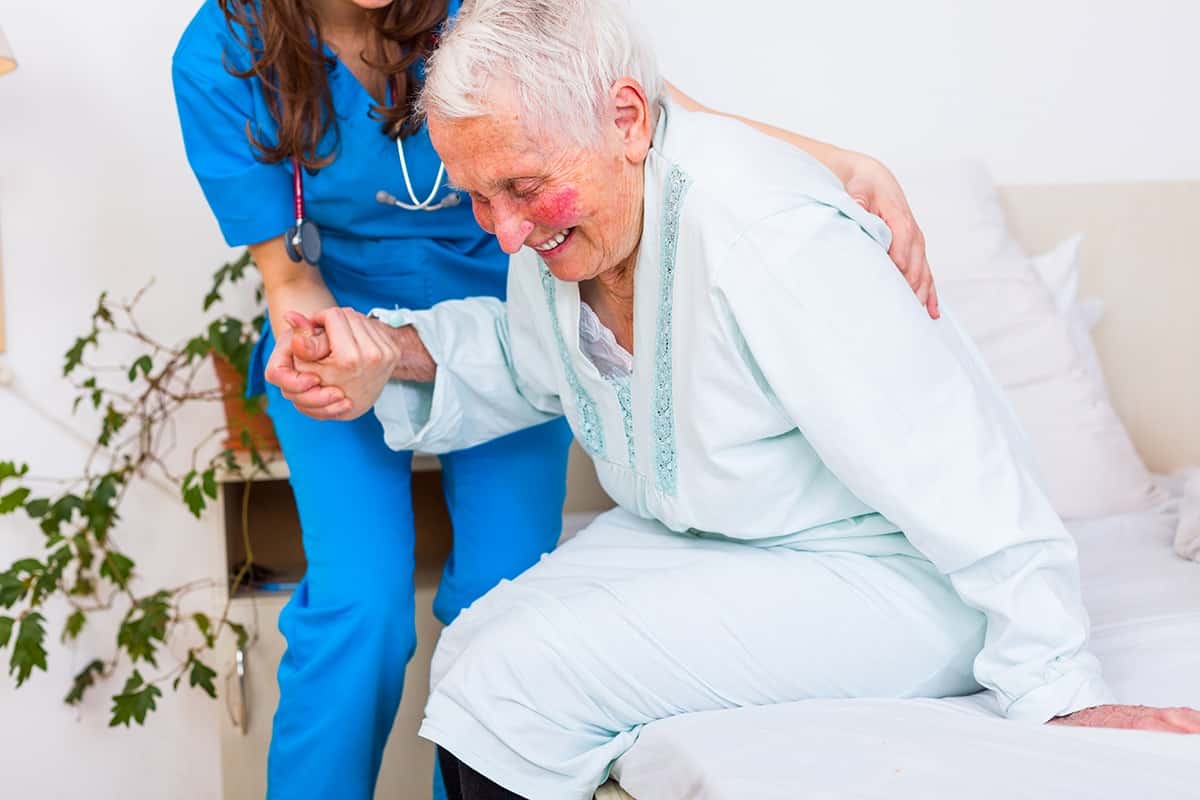 Those with back and knee injuries and the elderly may need to focus on choosing a bed that suits their physical needs over picking one based on esthetic details.
Typical Bed Heights
Platform Beds.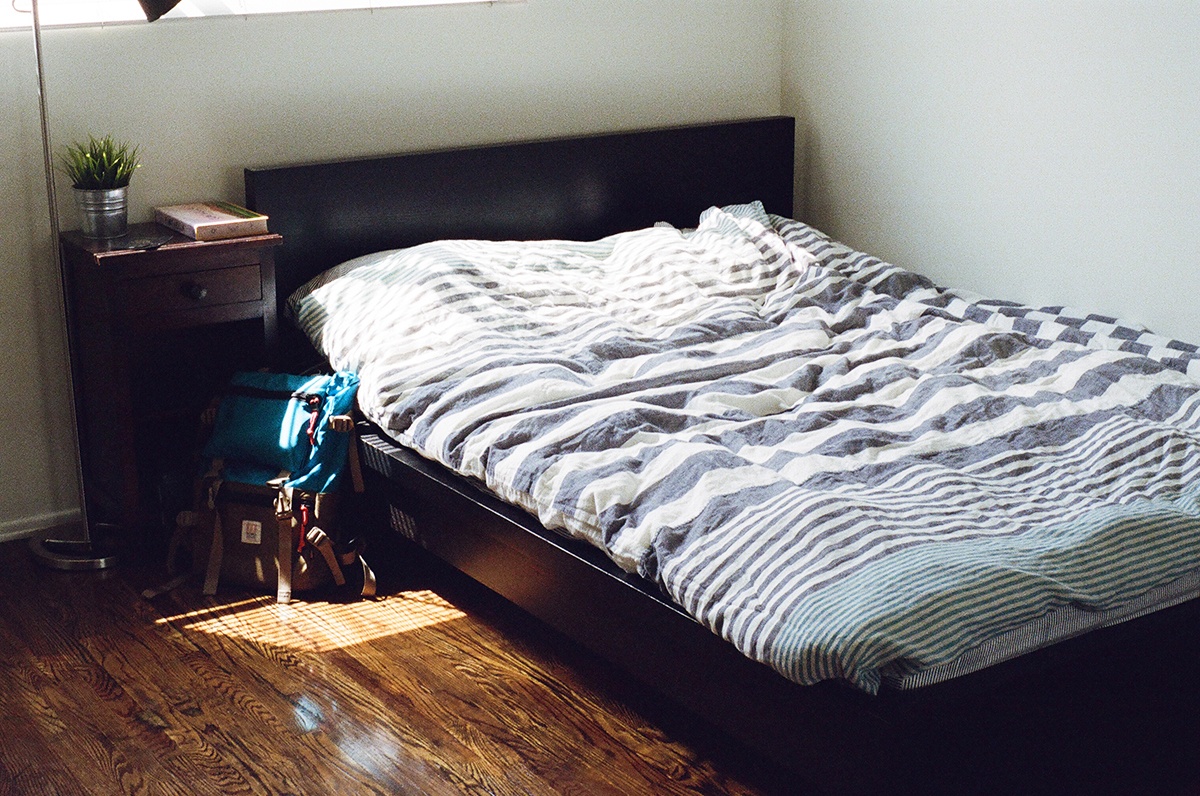 With a mattress included, platform beds are around 18" off the ground. These beds are popular at the moment because, aesthetically, they give a more modern or contemporary feel to a room but they do limit your storage options.
Most platform beds have slats at the bottom which means mattresses won't require a boxspring, which typically adds additional height to a bed.
Some platform beds are only inches off the floor. They may not be the best option for taller people or the infirm, because it may require you to get into a crouching or squat-like position in order to get up.
Traditional Bed with Standard Frame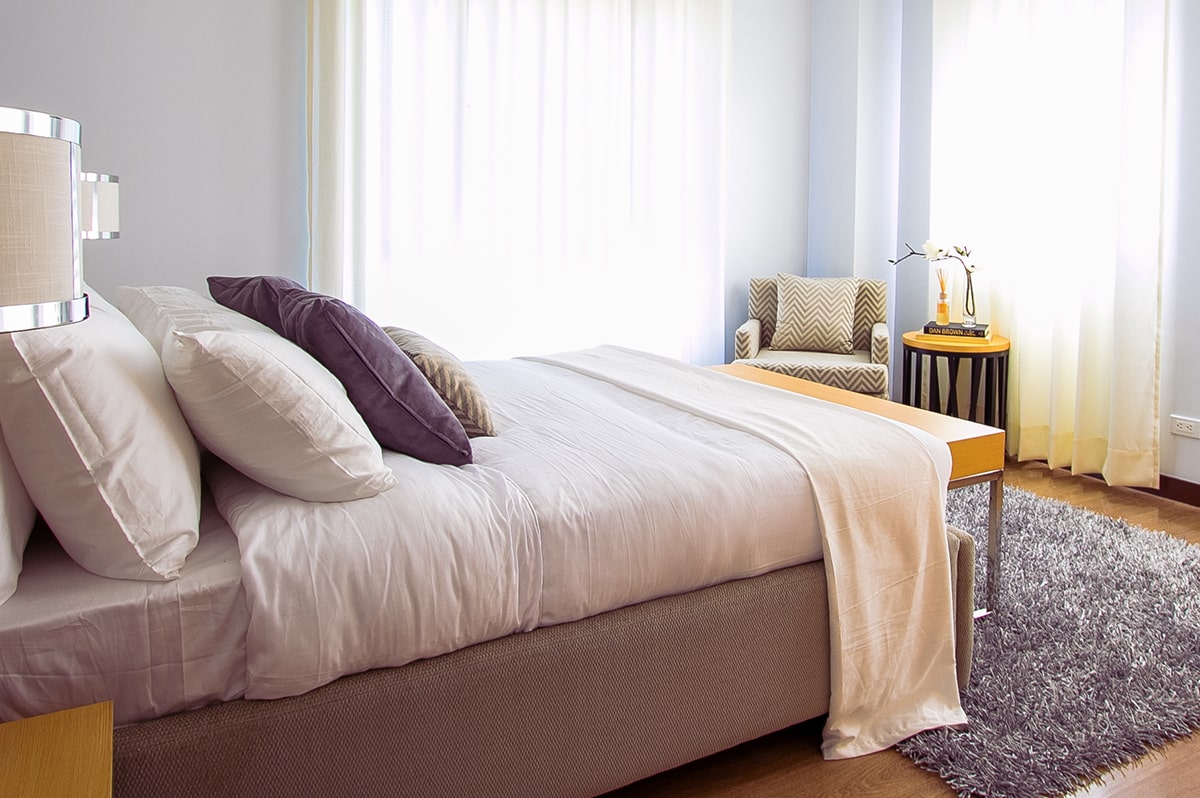 Standard bed frames usually require a boxspring to place underneath your mattress, which raises the height to about 25" from the ground to the mattress top. This tends to be a comfortable height for most, as it's right around kee-level and is the most popular type of bed.
This type of bed is popular with rooms and houses that have a traditional feel and that have taller ceilings, as the additional height helps fill up space.
Futon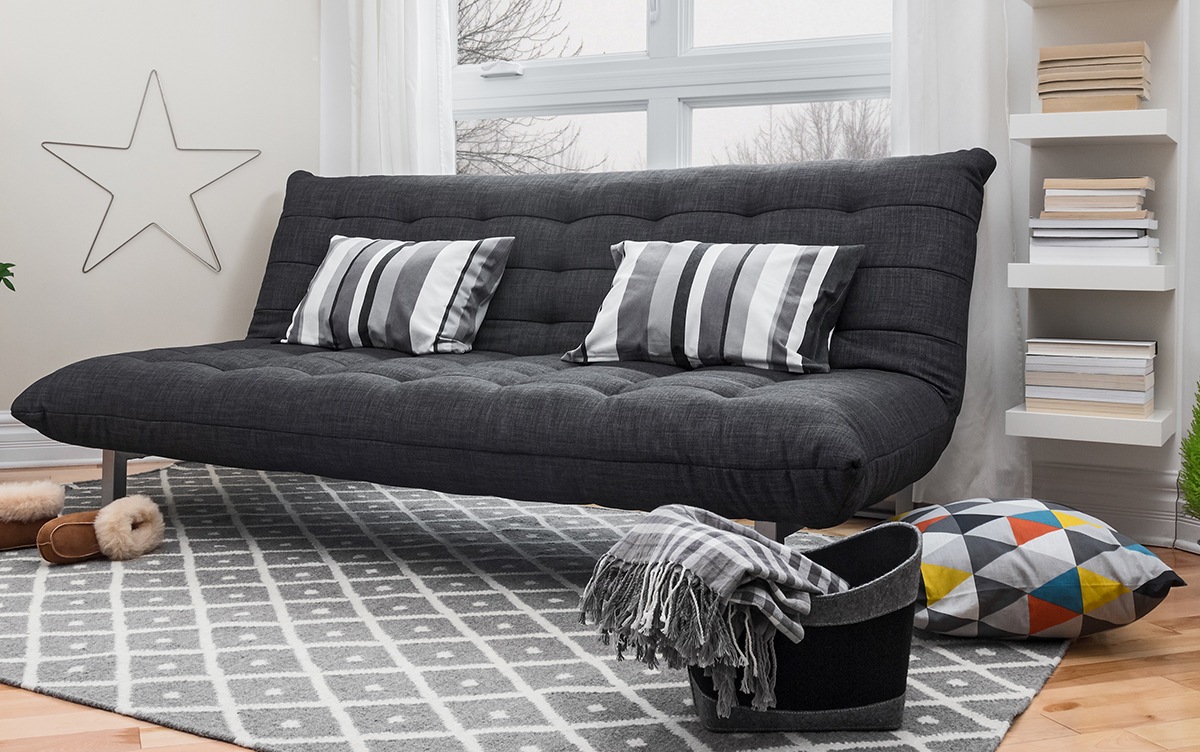 Futons, a sofa that doubles as a guest bed, tend to be about 20"-21" off the ground, making them slightly taller than a Platform bed. Those with longer legs may need to crouch in order to get up.
Antique Beds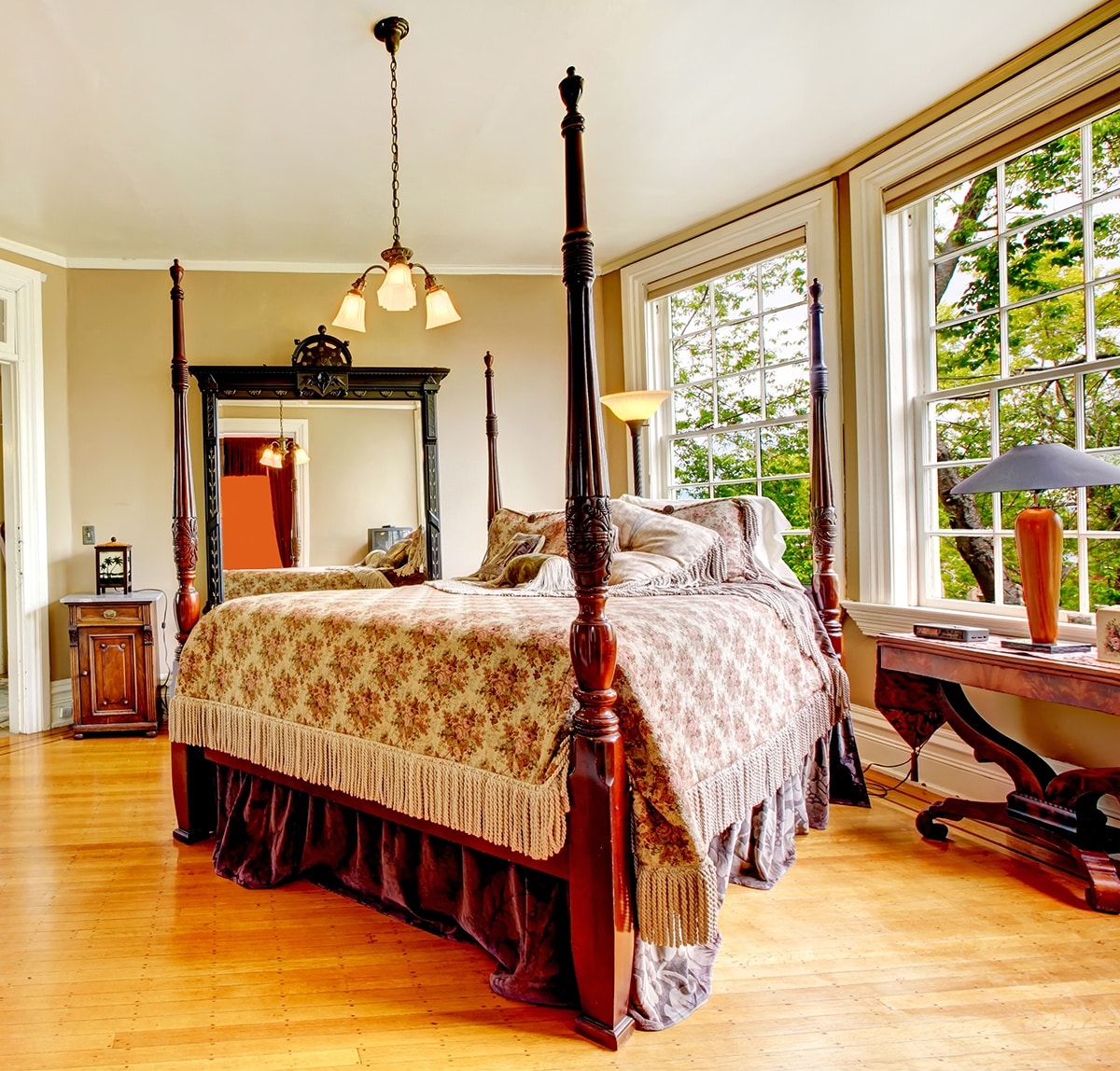 Older beds, like vintage pieces or antique beds, tend to be higher off the ground – closer to 36" inches. While it may allow for a good amount of extra storage, it can be especially difficult to get on or off the bed if you are petite, elderly or have bad backs or knees.
Other Considerations
Mattress Height: Mattresses come in all different materials, layers and as a results are different heights. Many mattresses tend to be around 10"-12" in height but can vary greatly. Pillow top mattresses or extra plush mattresses can add height to a mattress and to a bed overall and should be considered when deciding which bed to choose.
Feng Shui: Feng Shui is an ancient Chinese art that teaches you how to balance a space – like a bedroom. Location, position, and sleeping direction are all part of creating a positive space, according to Feng Shui philosophy. Bed height is important as well but should come at what is ergonomically correct over everything else.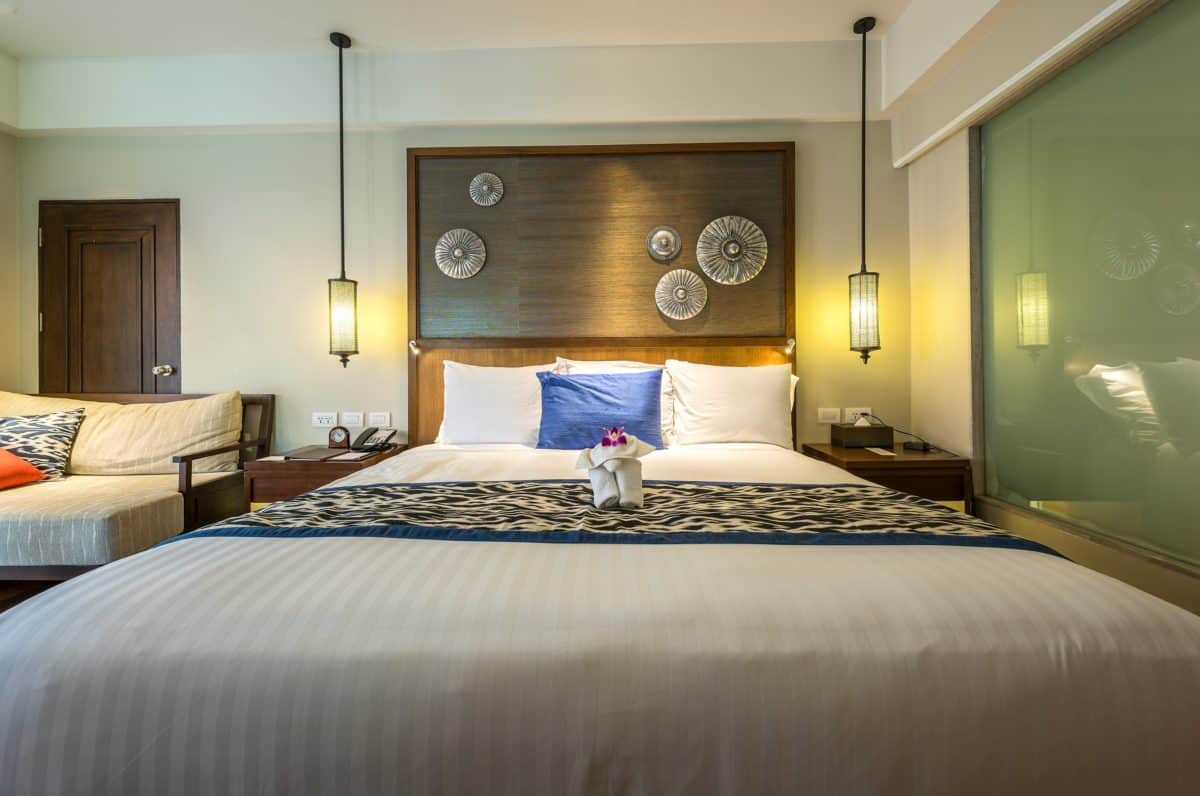 Aesthetic: Platform beds are considered more modern and contemporary, while standard bed frames and box springs give off a more traditional feel. Futons can be great for smaller spaces and antique beds passed down from family to family can be extremely special. The style of your bed should match your taste and should also be part of what you consider in a new bed before you make your purchase.
Bottom Line
Yes, you should consider a lower or higher bed primarily based on your own height and your health status but also on the look and feel of the bed as compared to your own design aesthetic. Taller individuals may like beds with more height as it's easier to get on and off without having to crouch.
Those who have physical injuries or the elderly may want to consider comfort above all else, as it will allow them to use their bed for as long as possible.
The following two tabs change content below.
Katie Golde
Katie manages the day to day operations of the Mattress Clarity news site and reviews sleep products in addition to writing and editing sleep news.She hails from Austin, where she lives with her growing family. She is a Certified Sleep Science Coach and has a master's degree in Journalism from Northwestern University and has a background in health and science content. Her work can be found in print and online publications like Discover Magazine, USA Today and The Huffington Post.
Latest posts by Katie Golde (see all)