If you and your family members enjoy cuddling or co-sleeping together but space is starting to get tight, you may be in luck. A new line of mattresses from The Ace Collection come in sizes that make a King bed look conservative.
These beds are no joke. The collection comes in three sizes: Ace (108″ x 80″), Ace Player (80″ x 108″x) and Ace Family (144″ x 80″. The smallest model, the Ace, 108″ wide, which is a good amount of space considering a traditional King is 76″ wide.
The largest "family-size" mattress from the Ace Collection is 144″ x 80″.  That's a 12- foot wide bed – nearly twice as long as a King – and is sure to be enough room for not only the parents but all the kiddos (and pets) to get comfortable.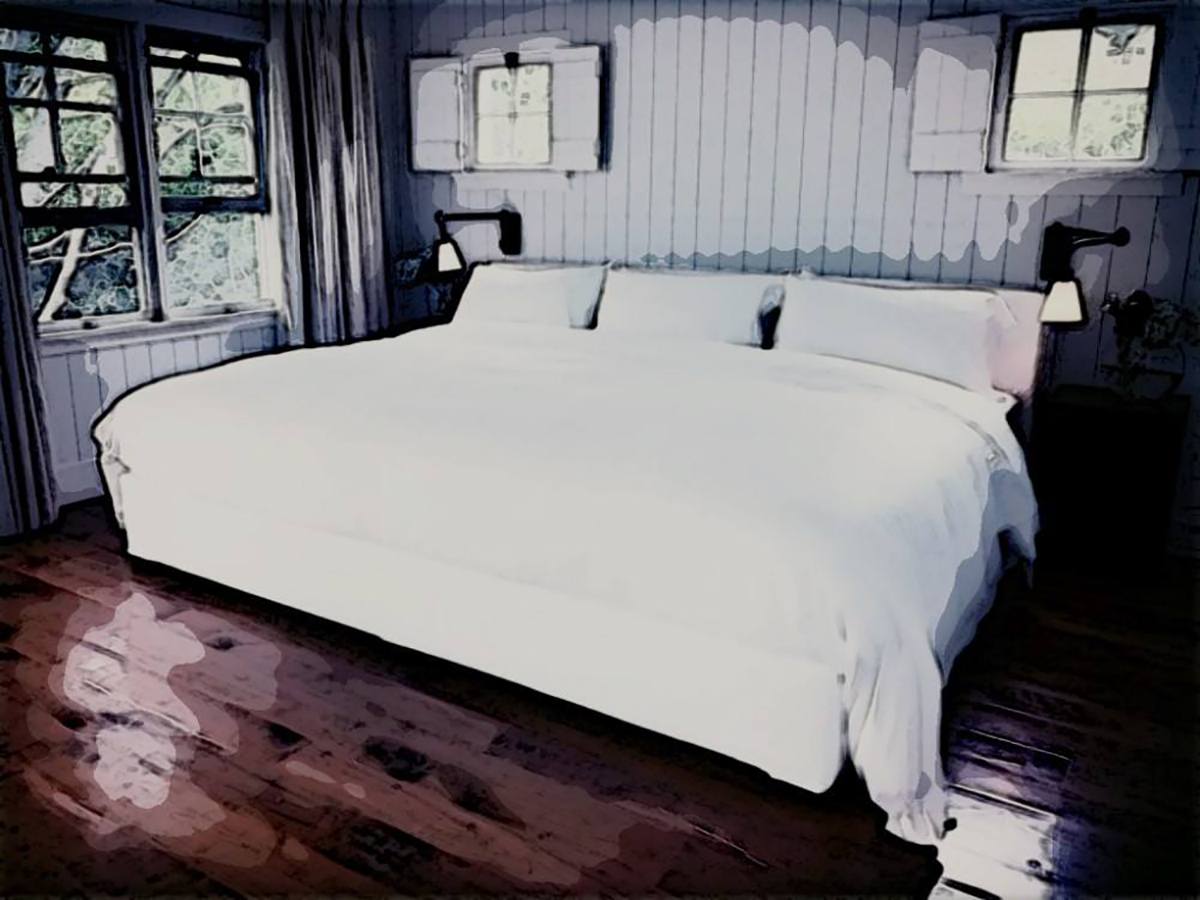 The Ace Collection – Facebook
You can purchase any of these extra -wide mattresses in Soft, Medium and Firm. Don't worry – retailer The Ace Collection also sells bed frames and bedding to match their sprawling mattress offerings.
Not only will you need a room the size of a New York City apartment to fit your new bed in, but you'll need a bigger than average budget, too. An Ace-size mattress (108″ wide) alone runs $2,250. You can also purchase a packaged option, which includes the mattress, two box springs with two metal frames, and a sheet set that includes three King pillowcases for $3,274. An Ace Family-size version (the 12-foot mattress) package costs $4,054.
The Ace Collection's beds are surely appealing to families who share the bed frequently. Bed-sharing (also known as co-sleeping) is a sleep practice that involves regularly sharing the bed with your child instead of sleeping alone.
Related: King vs. CA King: What's the Difference?
"While it's hard to tell exactly how many parents in the United States co-sleep, there's no doubt it's a growing trend: According to one national survey, about 13 percent of parents practice sleep-sharing, a number that's more than doubled in recent years," said a report from the BabyCenter.
Co-sleeping is also considered a controversial sleep practice in America. Advocates for co-sleeping see a lot of benefits for the whole family, including bonding time and ease for night feedings, but the American Academy of Pediatrics recommends against sleep-sharing for the health and safety of the child.
Featured image: The Ace Collection – Facebook