Online retailer Eight Sleep recently announced that its smart-tech products – like its smart mattresses and mattress covers – will integrate with Amazon's Echo and Dot through an Alexa skill.
"Through the Eight skill for Alexa, users can use simple conversational commands and questions, such as 'Alexa, ask Eight how I slept last night' and 'Alexa, ask Eight what's my seep score?' to gather data from their Eight products, wrote Eight CEO Matteo Franceschetti in a piece for Medium.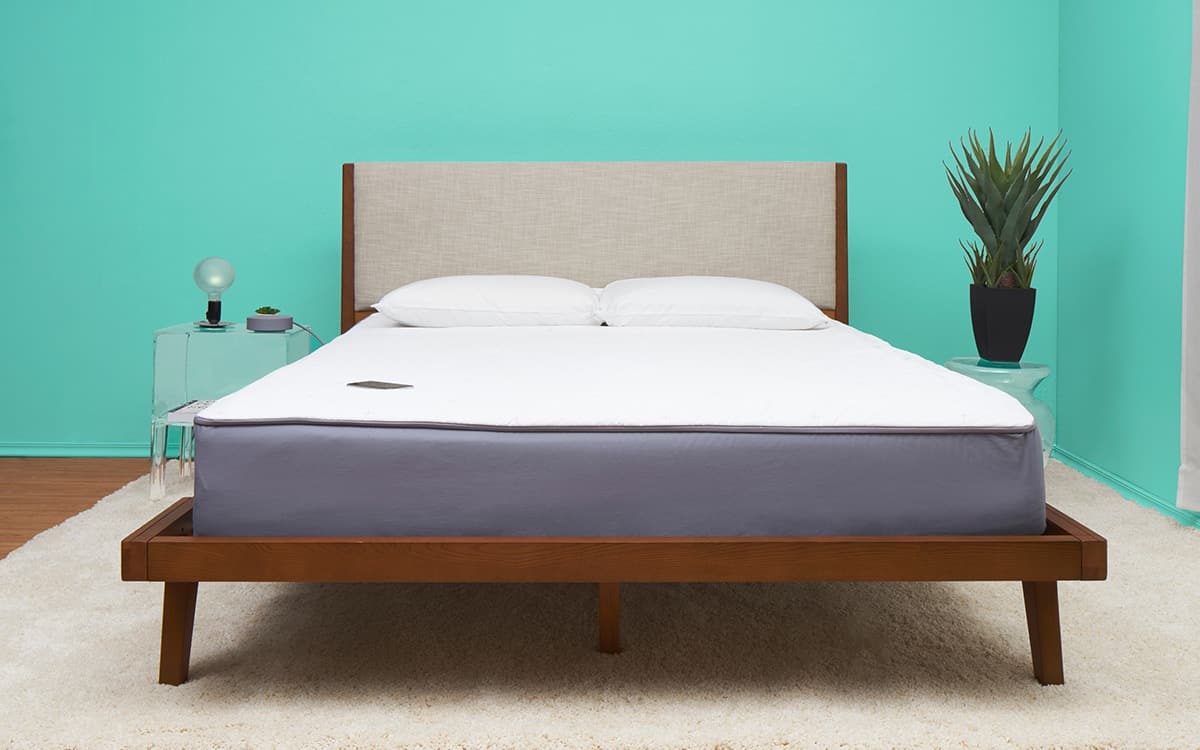 Amazon Alexa can be integrated into Eight's Smart Mattresses, like the Jupiter+ Smart Mattress (featured)
Eight says that customers who use Alexa need to complete the following steps to add the Eight skill to Amazon Alexa and utilize its features.
Open the Alexa app and find the "Eight" skill.
Tap "Enable" and link your Eight account to the skill.
Get started by saying "Alexa, launch Eight"
"With more than 10 million Amazon Echo and Dot users, we saw a demand for a seamless smart home experience to be brought also to the bedroom," Franceschetti said in a statement.
"Eight is leading the sleep industry into the era of personalized and optimized sleep and our integration with Alexa was a natural progression for our products. By adding this capability, we are offering customers a fully integrated sleep system that fits unintrusively into their lives."
Franceschetti also said that the company plans to release more commands this year to make the interactions even more conversational.
Check out the Eight Smart Mattress Review, here. 
Eight is not the only mattress company utilizing Amazon technology to enhance their customer's experience. Mattress retailer Tuft & Needle is set to open its fourth store next month in Seattle. The store will be outfitted with Amazon technology, including the use of the Amazon Echo.
RELATED: How To Get More Deep Sleep
Images courtesy of Eight