Millions of Americans will look up to the sky on August 21st as the first total solar eclipse in 99 years becomes visible coast to coast.
People are expected to pilgrimage to towns across the country where the eclipse can be seen in its totality. The Great American Eclipse website says one of the best places to catch the eclipse in totality is Casper, Wyoming.
Casper is also where direct-to-consumer mattress company Casper says it plans to set up a tented campsite called "Camp Casper" the night before the eclipse to host visitors.
According to promotional materials, Camp Casper is an "exclusive camping experience" that will feature tents for two provided by Under Canvas.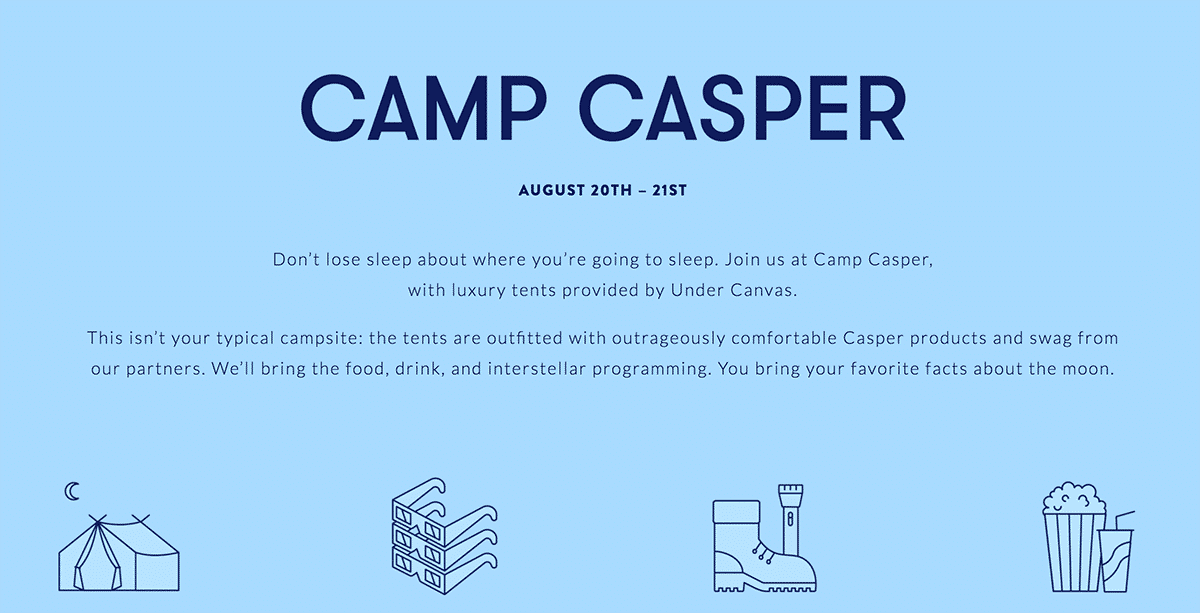 At a cost of $499, Casper also says the tents will be,"outfitted with outrageously comfortable Casper products and swag from [Casper's] partners." A ticket will include a private eclipse viewing with "special viewing glasses and a spacey soundtrack for your eclipse viewing experience," according to ticket page on Eventbrite.com
The Camp Casper website says that complimentary food and drink and a shuttle service to and from the campsite are also provided with a ticket. As are activities sponsored by apparel company Outdoor Voices and a movie screening hosted by Alamo Drafthouse Cinema.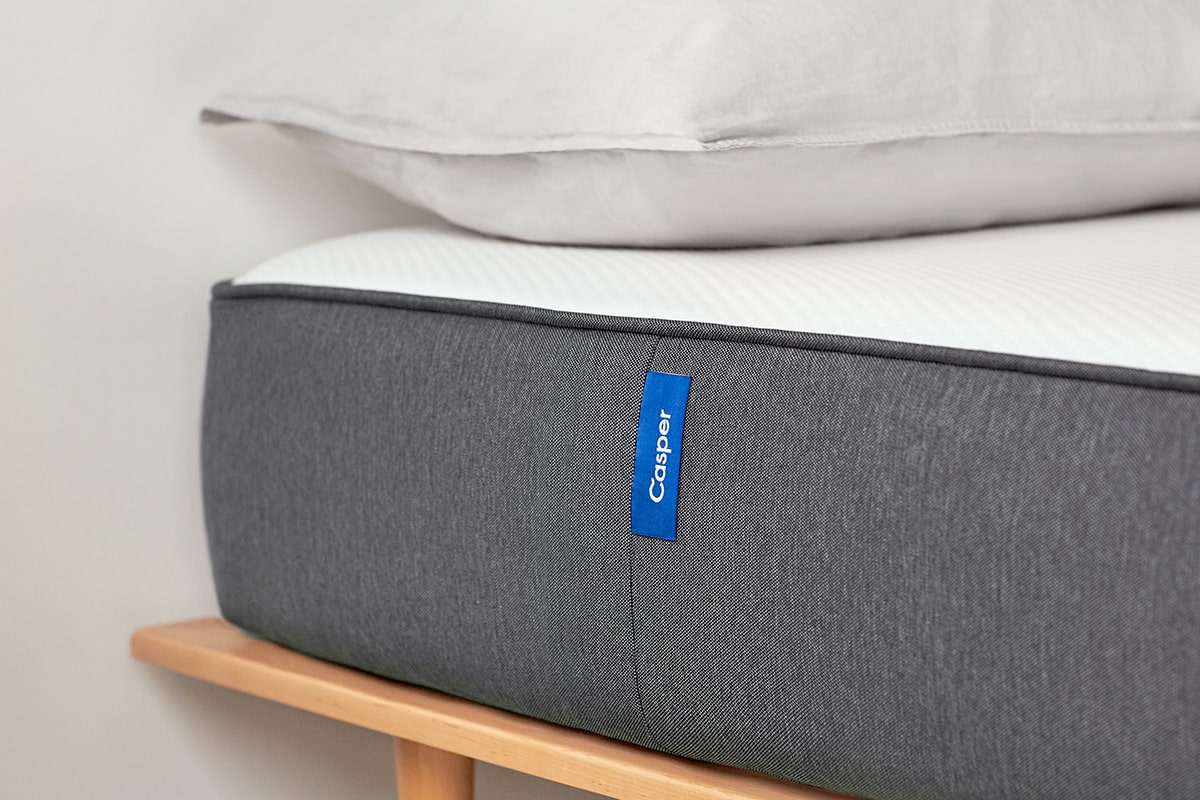 According to an article about the campsite in the Casper Star Tribune, Camp Casper will house 80 guests but more may attend events and activities during the day.
Casper said tickets are released on a rolling basis.
In addition to Camp Casper, the town of Casper will also host the 2017 Wyoming Eclipse Festival. Events start a week before the eclipse and lead up to the big event, according to the festival's website.
Casper is expecting to draw roughly 35,000 visitors for the eclipse, according to a report in the Casper Star Tribune. Data from 2016 says the population of Casper is just under 60,0000.
Featured image: David Gilder/Shutterstock