Leesa vs. Layla, the names sound vaguely similar but that's about where the commonalities end. It's their pillow fillings that set them apart, not only from each other but helps them each stand out from the crowd, as well. Luckily for us, they're both made in America and both have extremely soft knit covers that feel gorgeous against the face at night.
So, what else should shoppers know about each of these pillows? Read on for our full Leesa vs Layla Pillow comparison!
Leesa vs Layla Pillow Comparison: Video Overview
Top Similarities
Products of mattress companies
Produced in the USA
100-night+ trial periods available
Excellent choices for back and side sleepers
Soft knitted covers
Comparable in price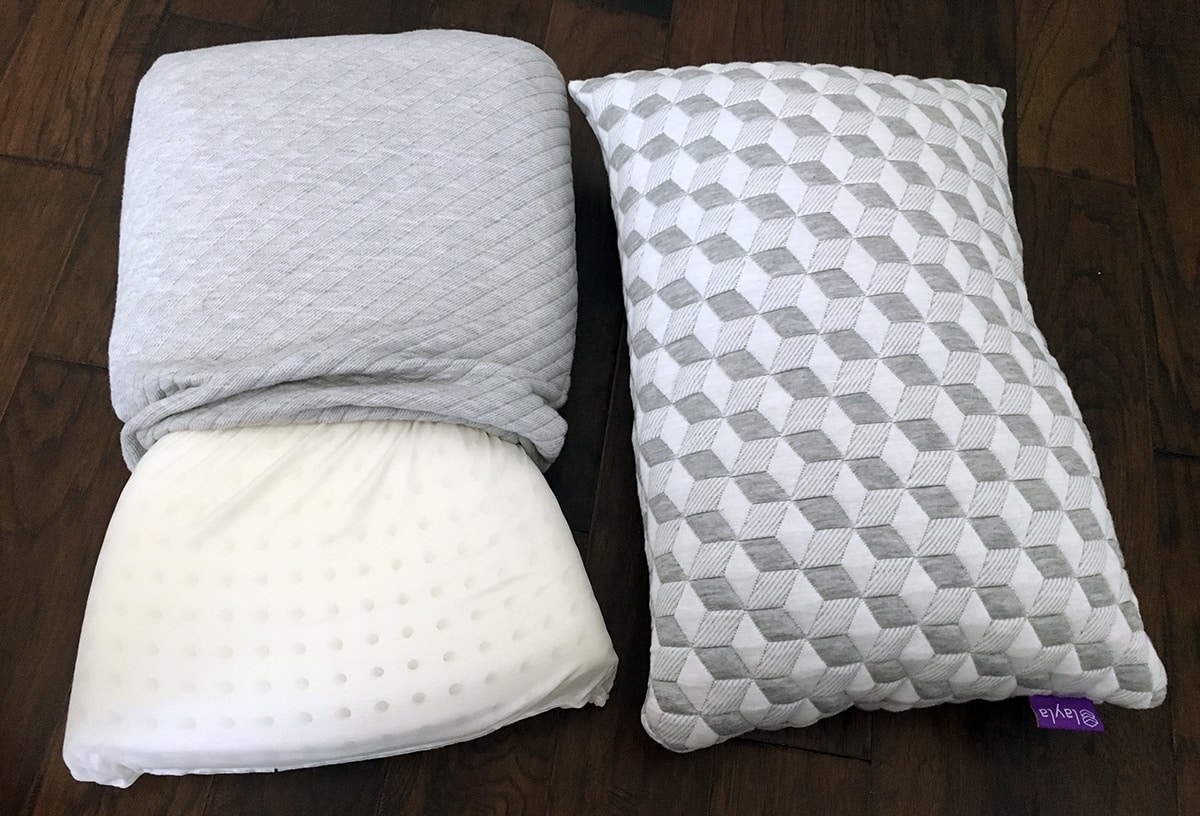 Key Differences
Leesa
Standard size: 18" x 26" x 5"
Filling: a solid piece of proprietary Avena foam (ventilated)
Cover: 70% Polyester, 17% Viscose, 13% Nylon
Comes in King and Standard size
Removable cover that is washable and dryer friendly
Designed for all styles of sleeper and all body types
Price: $75 for Standard size, $95 for King size
Included in Leesa's One-Ten Program, one pillow will be donated for every ten sold
100-night trial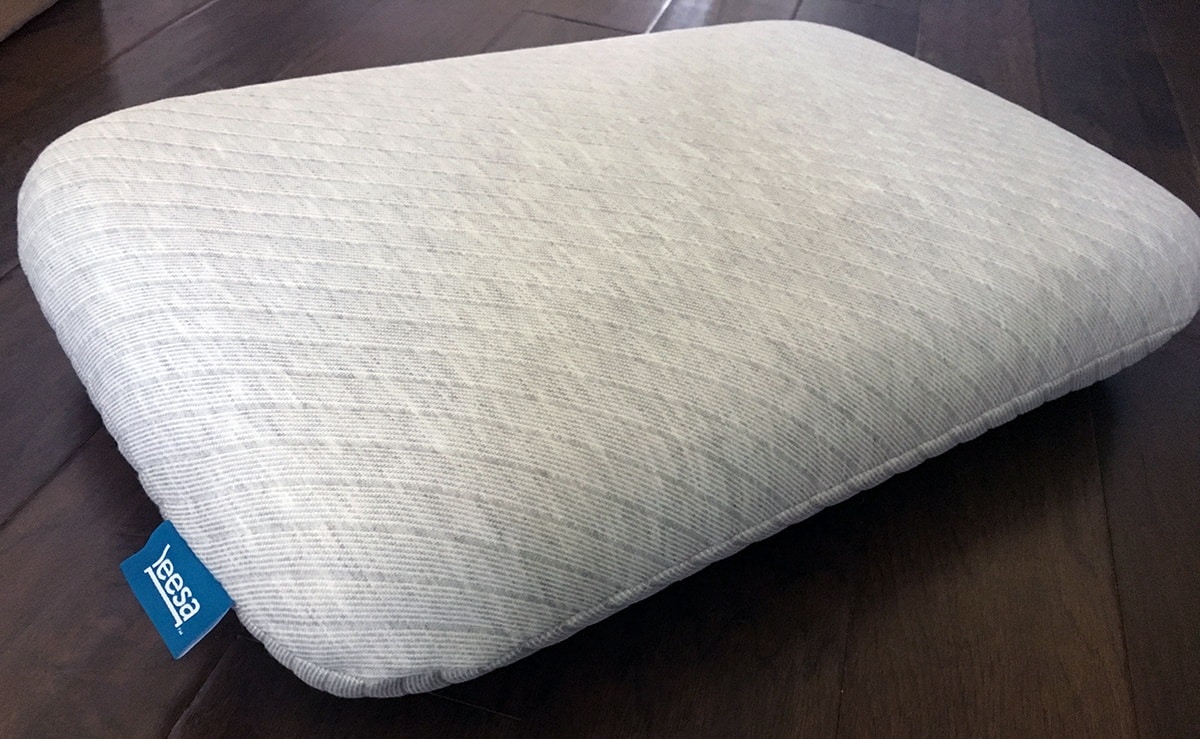 Read our full Leesa pillow review here.
Layla
Dimension: 18″ x 26″ x 4″ (one-size)
Filling: 30% natural, organic and pesticide-free Kapok fibers/ 70% pieces of responsive memory foam
Cover: Blend of polyester, rayon, viscose, and Lycra and is woven with Copper fibers to add coolness and antimicrobial protection
Sizes: One size available
Hypoallergenic
Suitable for all sleep positions
Price: $99 (one size)
5 year prorated warranty
Dry cleaning recommended
120-night trial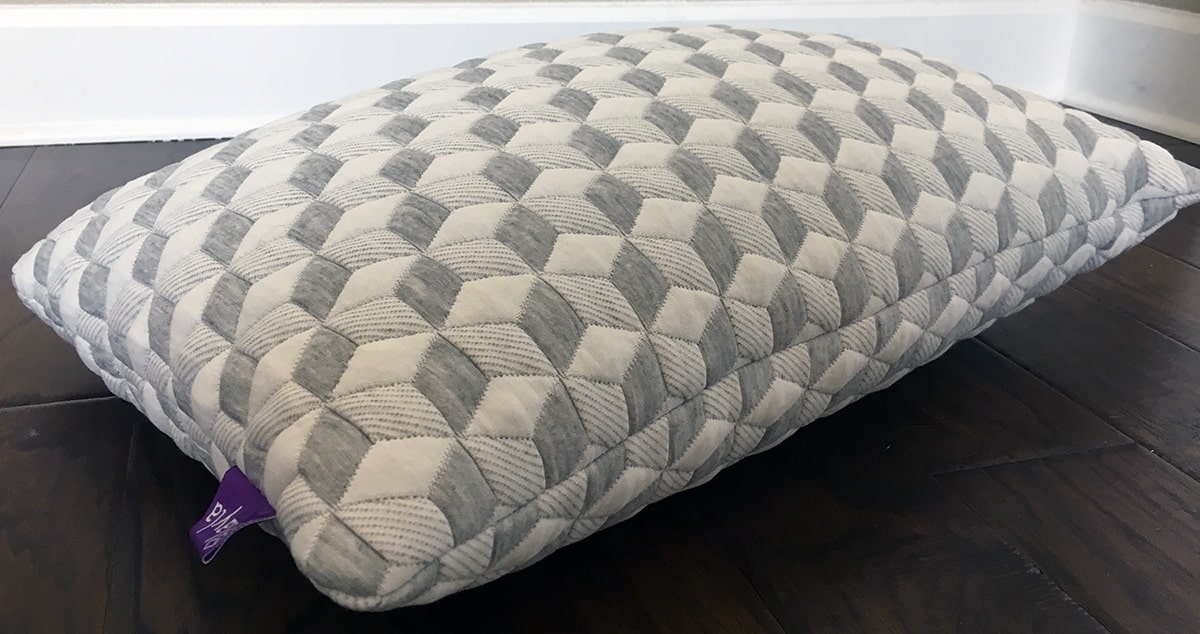 Read our full Layla pillow review here.
Who Might Choose…
Leesa 
Those who prefer solid foam pillows. The Leesa pillow is a solid piece of proprietary Avena foam, which is essentially a latex alternative performance foam. The premiere feature here is that it won't change shape or fall flat on sleepers at night. It's got a more resilient feel as compared to its memory foam counterpart, so it should regain its shape very quickly after sleepers lift their heads off the pillow.
Those ready to give back. The pillow is part of Leesa's One-Ten Program, which means one pillow will be donated for every ten pillows sold – how charitable!
Layla
Those who like to change things up. The Layla pillow is filled with a unique combination of Kapok fibers and shredded memory foam. The Kapok fibers – which are seed pod fluff from a rainforest tree – have a fibrous feeling to them. When combined with the pieces of foam, sleepers can still move and manipulate the filling around the pillow but it reduces the chances of gaping during the night.
Those looking for a hypoallergenic option. Not only are the Kapok fibers inside the pillow all-natural and pesticide-free but the entire pillow is hypoallergenic – only the Layla pillow is hypoallergenic.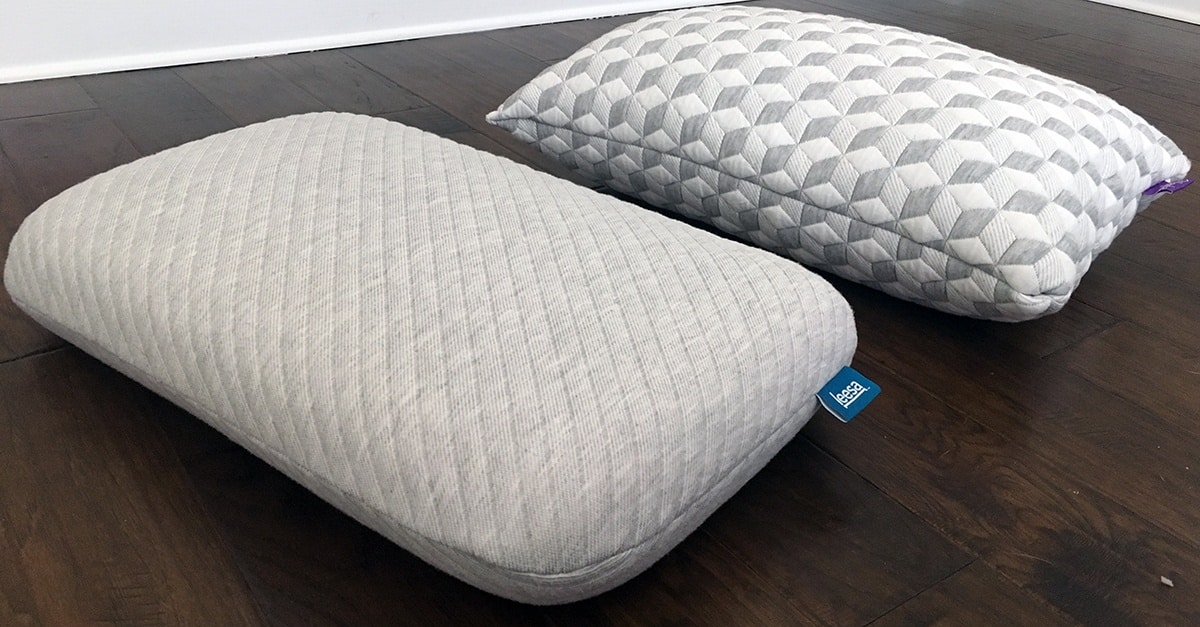 Either 
Back or side sleepers. The Leesa pillow and the Layla pillow have 5″ and 4″ height profiles respectively, which offer an acceptable height and loft for back and side sleepers. However, stomach sleepers advised to select a flatter option, something 3″ or lower. Both pillows have foam or partial-foam fillings, which give them excellent support and sufficient firmness.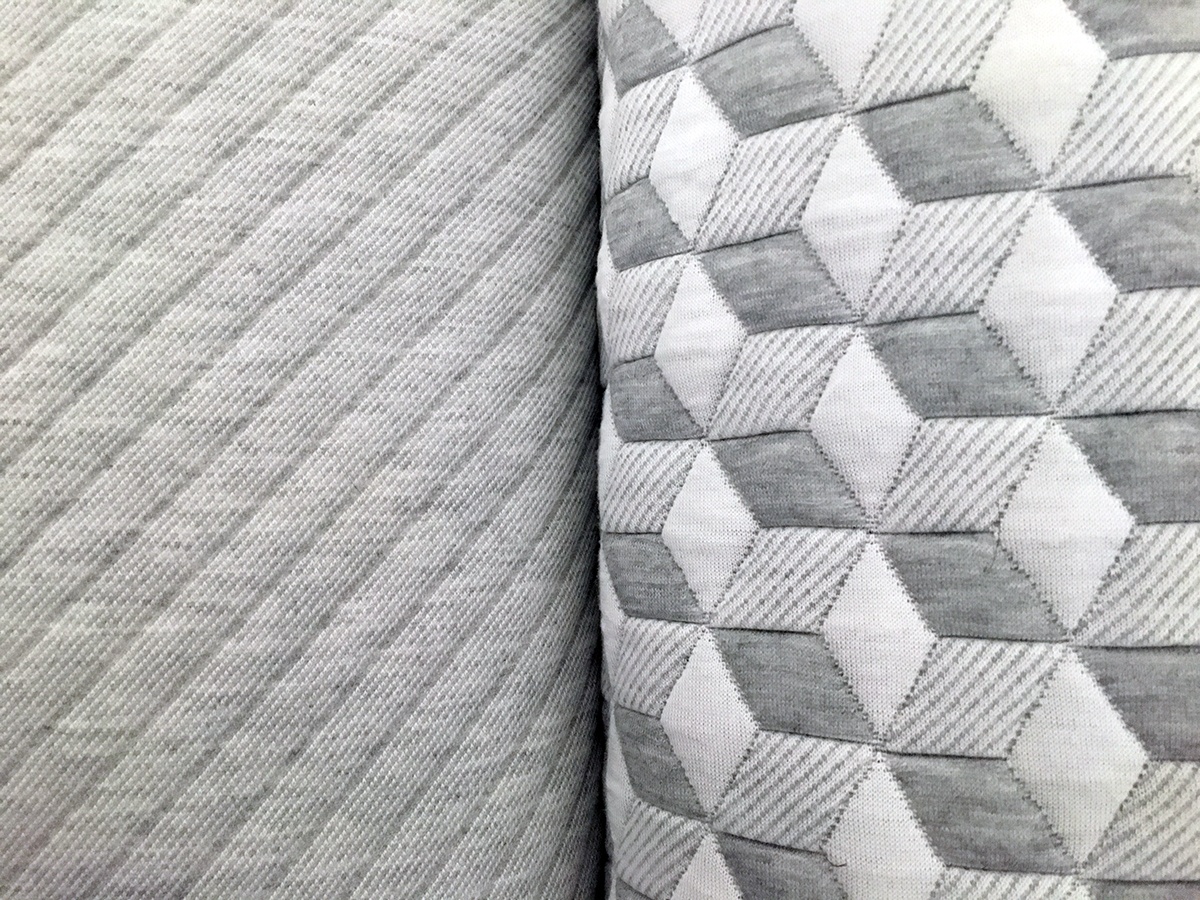 RELATED: Best Pillows for Back Sleepers
Overall
These pillows are similar because they're both preferable for back and side sleepers over stomach sleepers. Deciding between the two will likely come down to personal preference and feel. Those who like a solid piece of foam will probably think Leesa is a good fit – plus the cover can be removed and easily cleaned. The Layla pillow is intriguing with its Kapok fiber and shredded foam filling and copper-infused outer fabric.
Potential customers/sleepers can give one – or both- of the pillows a try and have risk-free returns with 100-night (Leesa) and 120-night (Layla) trial options.