The main difference between these two pillows is their filling. ISO-COOL Traditional features solid memory foam while Casper's pillow-in-a-pillow design is all about polyester filling that mimics down. What do they have in common? Both are hypoallergenic. Find out more about these pillows in my full comparison.
ISO-COOL Traditional vs Casper Pillow: Top Similarities
Traditional-shaped
100% cotton outer covers
Removable and washable portions/covers
Hypoallergenic
Warranties available
Related: Best Pillow for Side Sleepers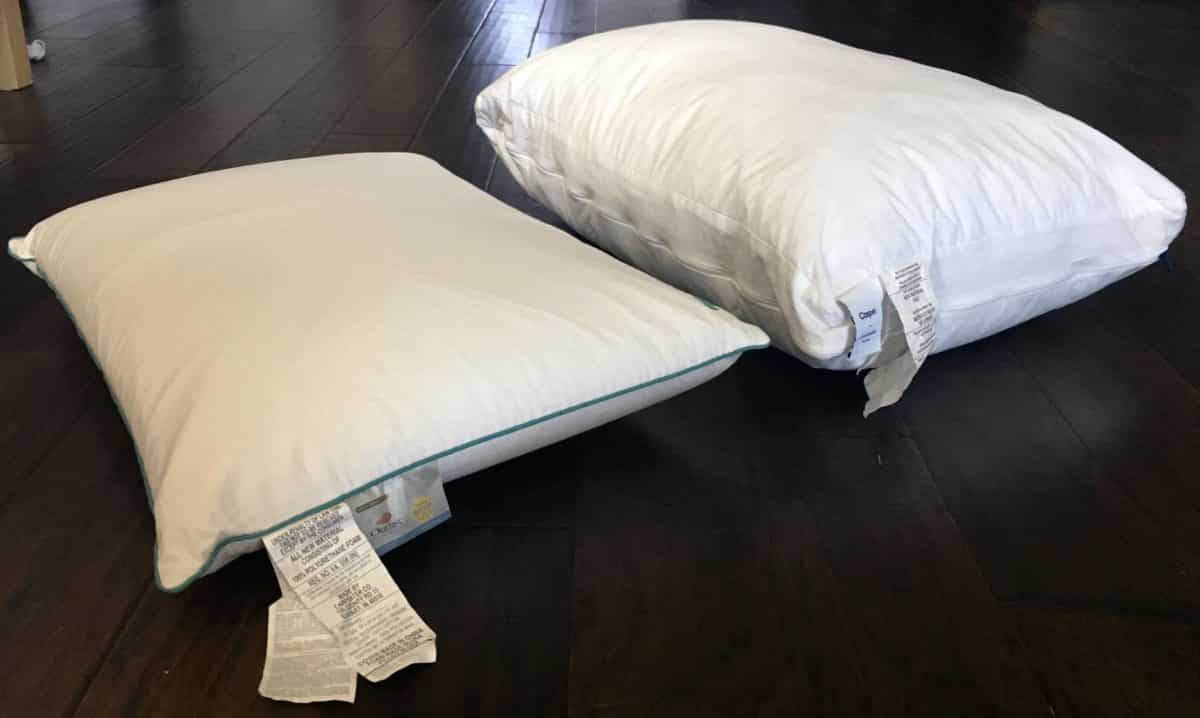 ISO-COOL Traditional vs Casper Pillow: Key Differences
ISO-COOL Traditional
Solid piece of ventilated Visco-Elastic memory foam filling
300-thread count 100% cotton cover, made with Outlast Adaptive Comfort material
Endorsed by American Sleep Association (ASA)
One size available per type of pillow
5-year warranty
Read our full ISO-COOL Traditional-Shape Memory Foam pillow review, here.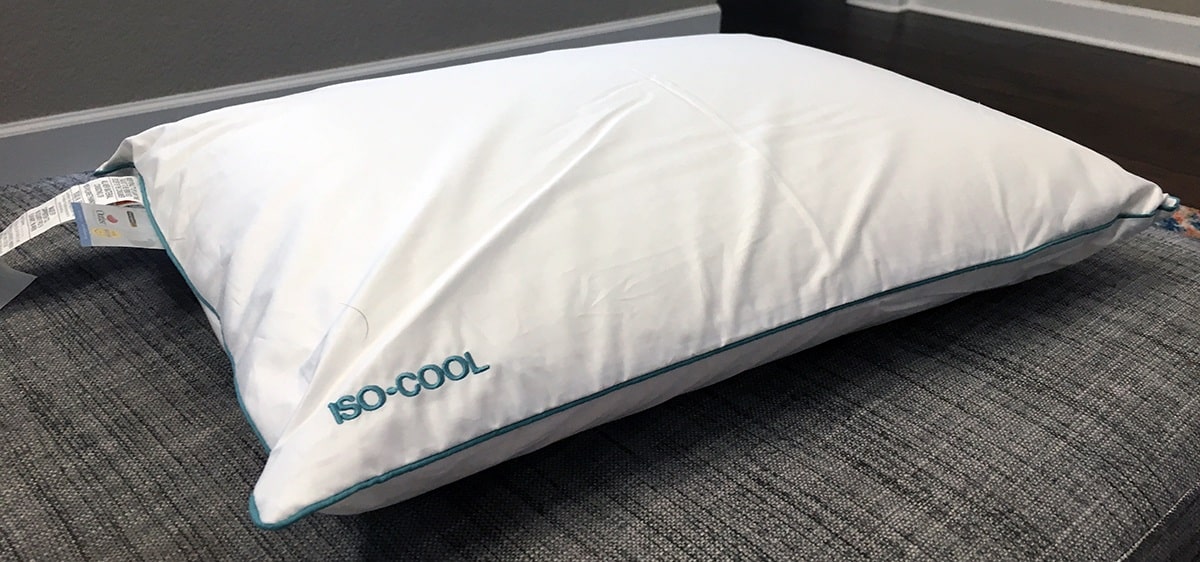 Casper
Pillow in a pillow design
Outer Filling: Polyester fibers
Inner Filling: Nearly one billion coated fibers
Inner and Outer Cover Fabric: 400 thread count 100% Supima Cotton, Percale weave
Fill is sourced in South Korea and assembled in the USA
Standard and King sizes available
10-year warranty and a 100-night trial
Read the full Casper Pillow review, here.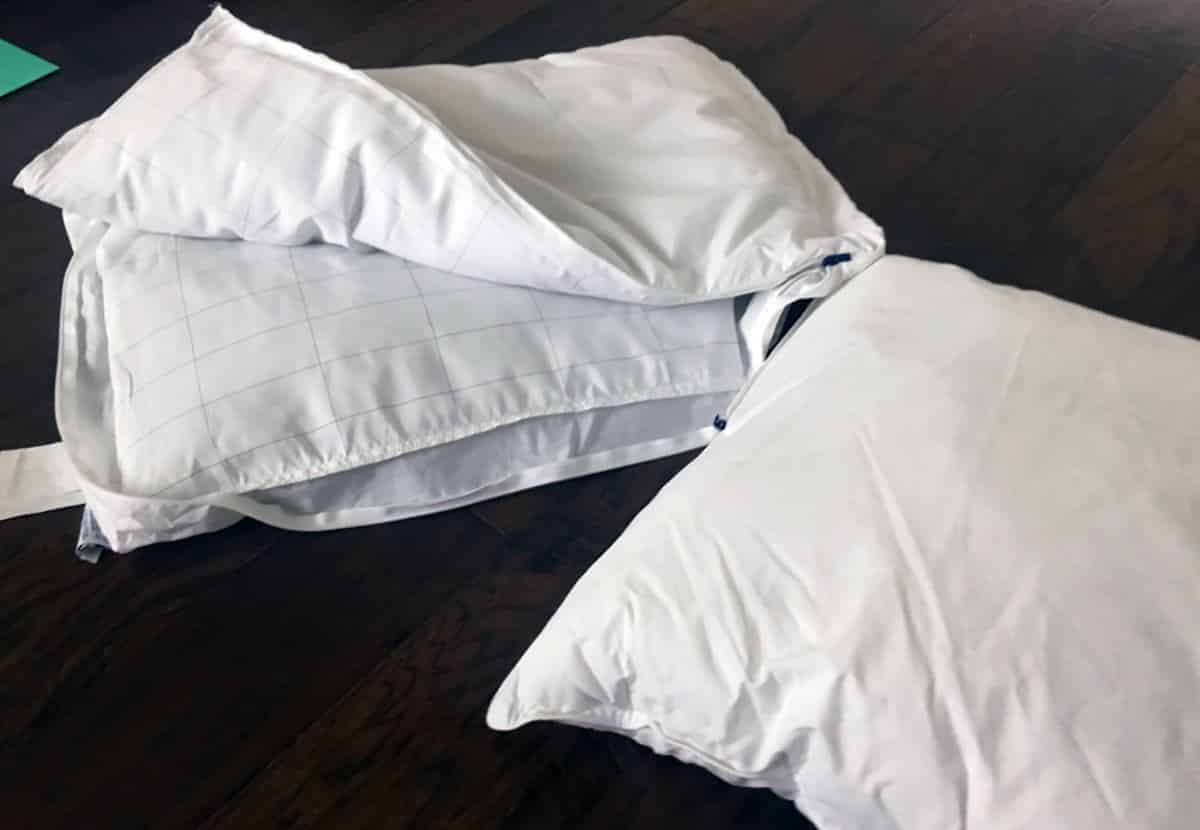 Who Might Choose ISO-COOL Traditional…
Stomach sleepers who prefer foam. The ISO-COOL pillow is thinner than many foam pillows, making it a great fit for stomach sleepers who would like to try a little more support than a down or down alternative can provide.
Sleepers who prefer a pillow that won't' change shape. The ISO-COOL pillow is a solid piece of foam, which means sleepers won't have any issues with it changing shape or going flat. The responsive foam will regain its original shape seconds after sleepers lift their heads/necks off of the pillow.
Who Might Choose Casper…
Sleepers who love down pillows. Both the inner and outer pillows are filled with polyester – a down alternative – and give the feel of a down pillow.
Customers who want to wash the entire pillow. In the case of spills or accidents, Casper is the easiest to care for. Simply separate the inner and outer pillow and throw them both in the washing machine and dryer.
Back or side sleepers. The 2" gusset on the Casper pillow provides more loft and additional filling which gives it more height and support than a lot of down alternative pillows. Based on my experience, this makes it a good fit for.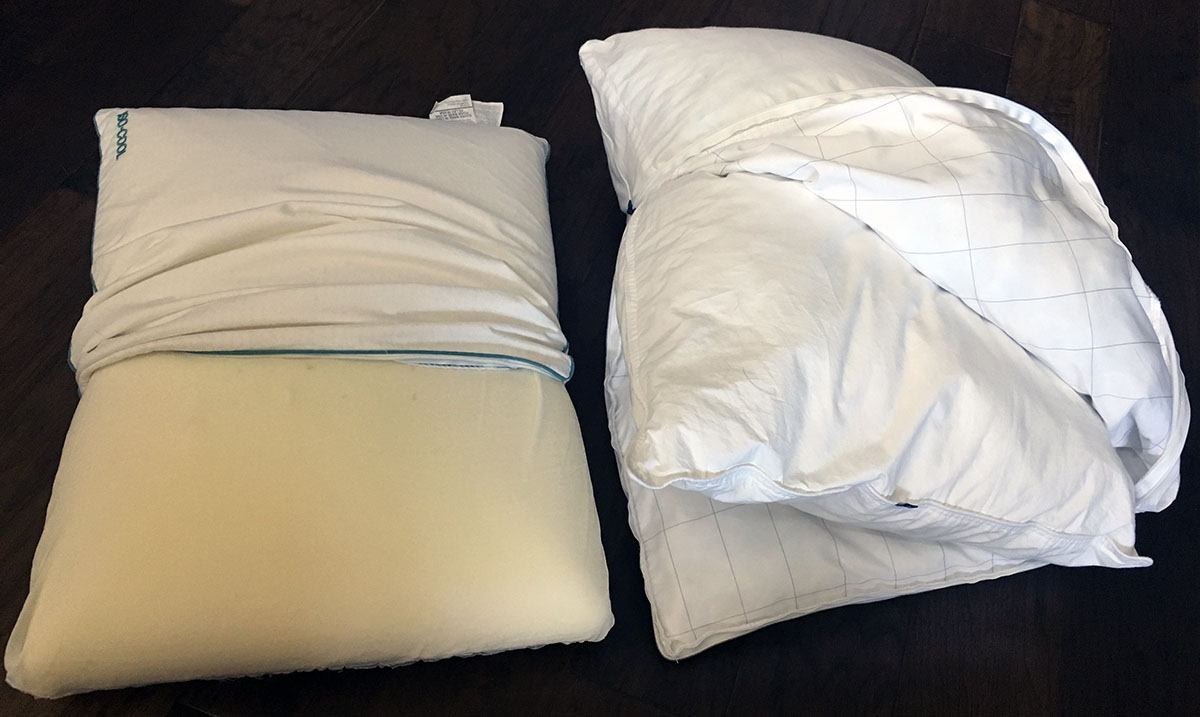 Who Could Go with Either…
Those who have allergies. The memory foam and polyester fibers in each of these pillows are hypoallergenic, which means those who can't enjoy true down or have dust mite allergies will be comfortable with either the Iso-Cool Traditional or Casper pillow.
Overall
When it comes to comfort, both of these pillows excel – but may suit certain types of sleepers over others.
The ISO-COOL Traditional is a thinner, breathable foam pillow that might be just what a stomach sleeper needs. Casper's pillow-in-a-pillow design mimics the feel of cozy down but is adjustable and can be a wonderful pillow for back and side sleepers who don't mind sinking into their pillow a little. Stomach sleepers can remove the inner pillow and use that if they prefer.
Both pillows come with warranties and the Casper pillow comes with a trial period.