Raise of hands – who is down with down? Allergies may have individuals looking for different options and the Beyond Down Gel Fiber pillow is a hypoallergenic down alternative pillow with a wide gusset that could make any down lover happy. Those – sans allergies or sensitivities – opting to go the more traditional route with a real down pillow may want to indulge in the eLuxury Supply Hotel White Goose Down pillow. Either way, I think sleepers will be pleased with these options.
Read on for my full Beyond Down Gel Fiber vs eLuxury Supply Pillow comparison!
Beyond Down Gel Fiber vs eLuxury Supply Pillow: Video Review
Top Similarities
100% cotton covers
Traditional-shaped
Machine washable and dryer friendly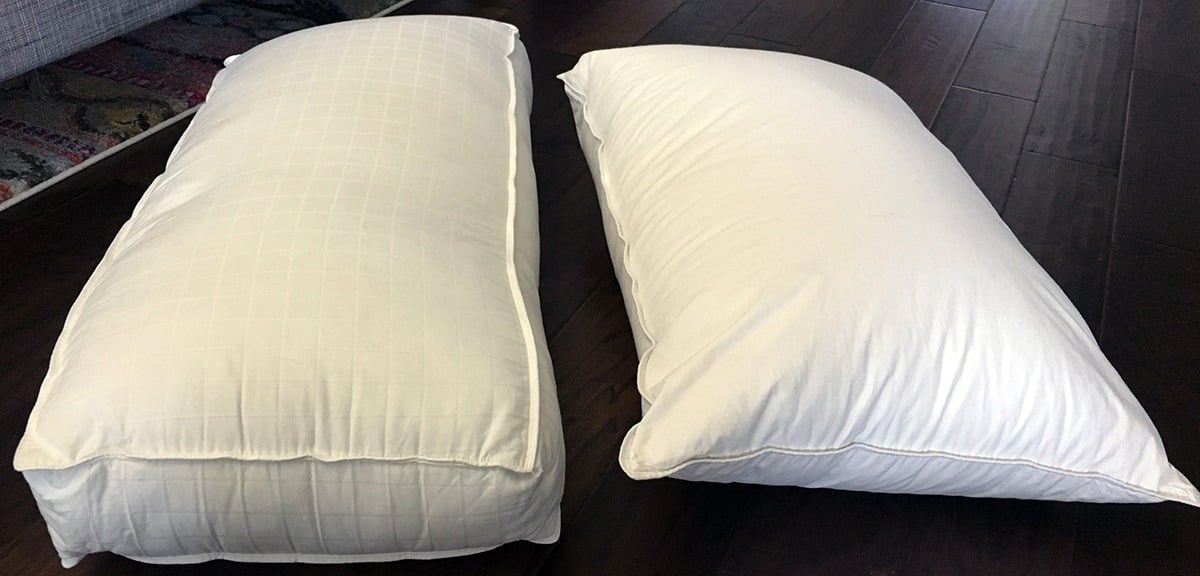 Left: Beyond Down (King), Right: eLuxury Supply (Queen)
Key Differences
Beyond Down Gel Fiber Pillow
Cover: 300 thread count, 100% cotton cover
Filling: gel fiber that mimics goose down (100% polyester fiber)
Intended to give the feel of 600 fill power pure down
4.5" gusset, with double-needle corded edges
Designed for side sleepers but can be comfortable for all sleep positions
Comes in Standard, Queen, and King
Care: machine wash and dryer friendly
related: best pillow for side sleepers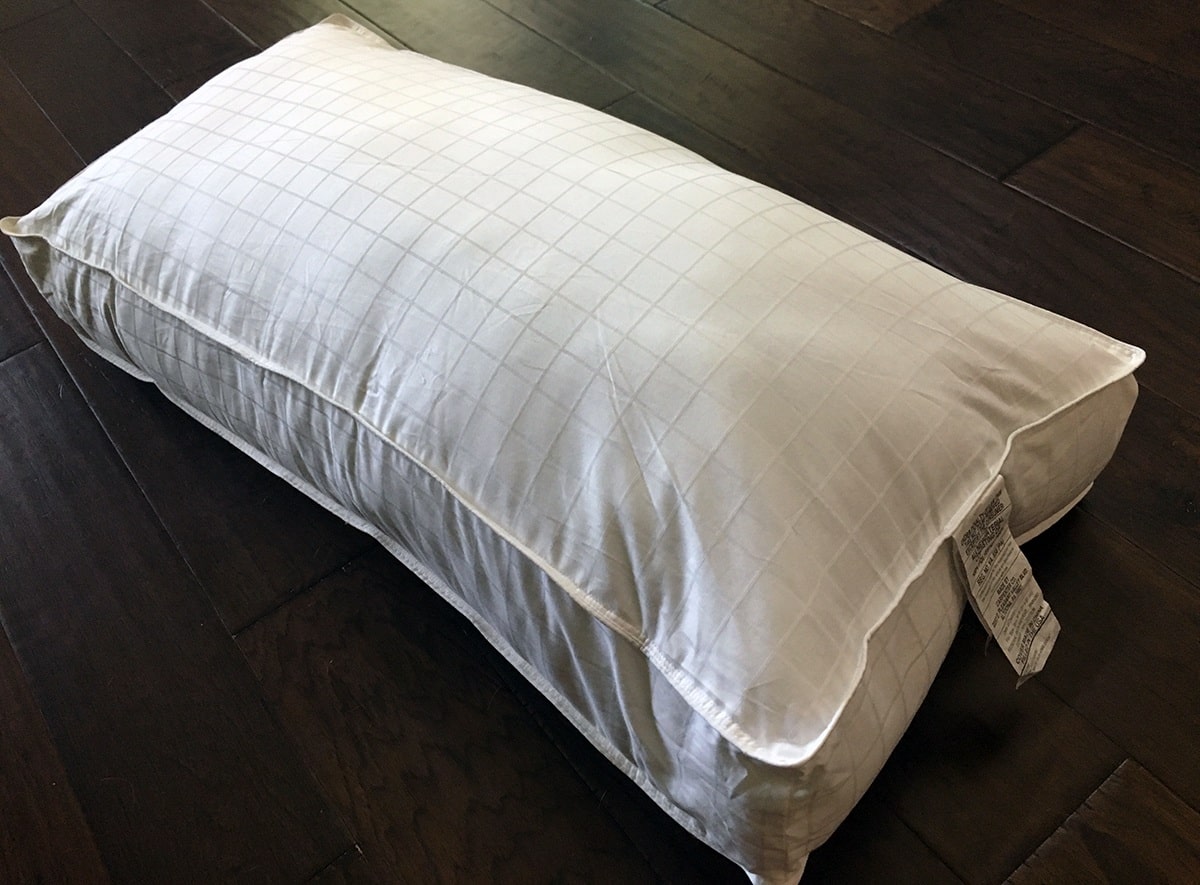 Check out the full review of the Beyond Down Gel Fiber pillow, here.
eLuxury Supply
230 Thread Count, 100% Cambric Cotton
600 Fill Power White Goose Down (80% down/ 20% feathers)
Shell made in China, filled and finished in the USA
30-Day Return Policy
Comes in Standard, Jumbo, Queen, and King
Care: machine wash and dryer friendly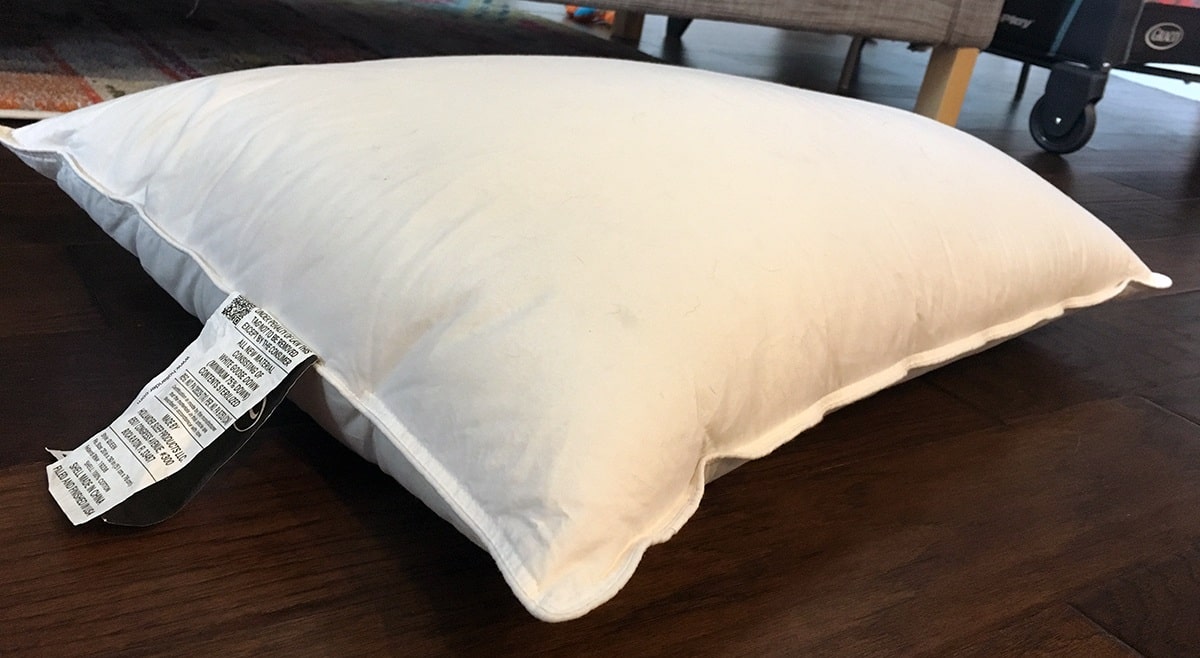 Read the complete review of the eLuxury Supply Hotel White Goose Down pillow, here.
Who Might Choose…
Beyond Down
Side sleepers. Based on my experience, both pillows will appeal to back and stomach sleepers. That being said, the 4.5" gusset on the Beyond Down pillow gives it that enhanced loft and an extra boost of filling that could make it work for side sleepers with heavier body types. It may fall short on providing support for everyone but side sleepers will find it more comfortable as compared to the eLuxury Supply Hotel White Goose Down pillow.
Those on a budget. This pillow is on the less expensive side, under $50 for most sizes from a variety of retailers. This is far more affordable compared to the eLuxury Supply goose down pillow, which is almost double the price.
Those who are allergic to or have sensitivities towards down. The Beyond Down pillow is made of polyester fibers and is hypoallergenic, so it gives sleepers a similar feel to down but makes for a much better fit for those with allergies.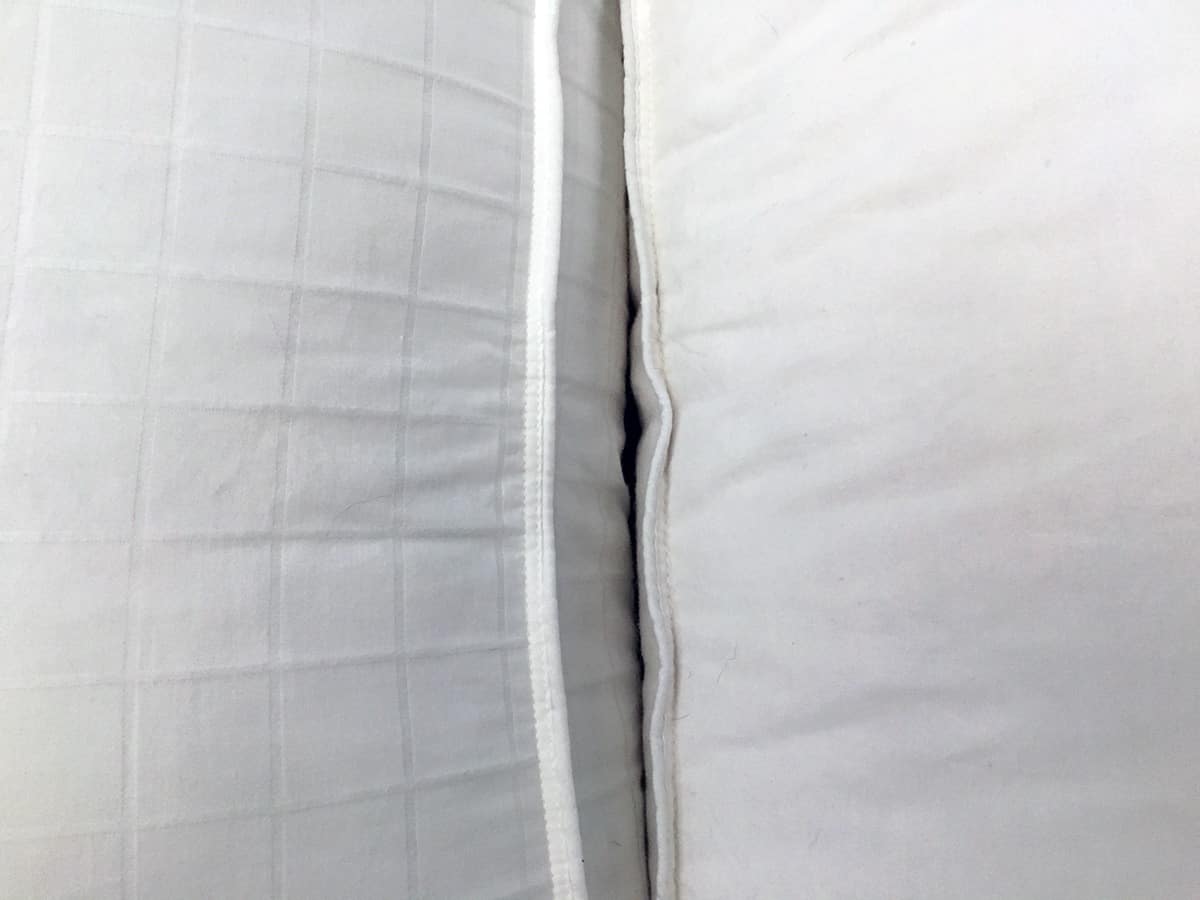 eLuxury Supply
Those who prefer luxurious bedding. There is a good ratio of down to feather in this pillow, making it high quality and promoting that luxurious feel of a hotel pillow.
Back sleepers who love down. The pillow is designed for back and side sleepers, but in my experience, the level of filling and support makes it a better fit for stomach and back sleepers.
Shoppers who want to treat themselves. This is really more of a master bedroom pillow than a guest room pillow. It is made to feel like an opulent hotel pillow and is priced accordingly. Those who have the means to splurge this could be a great pillow to splurge on.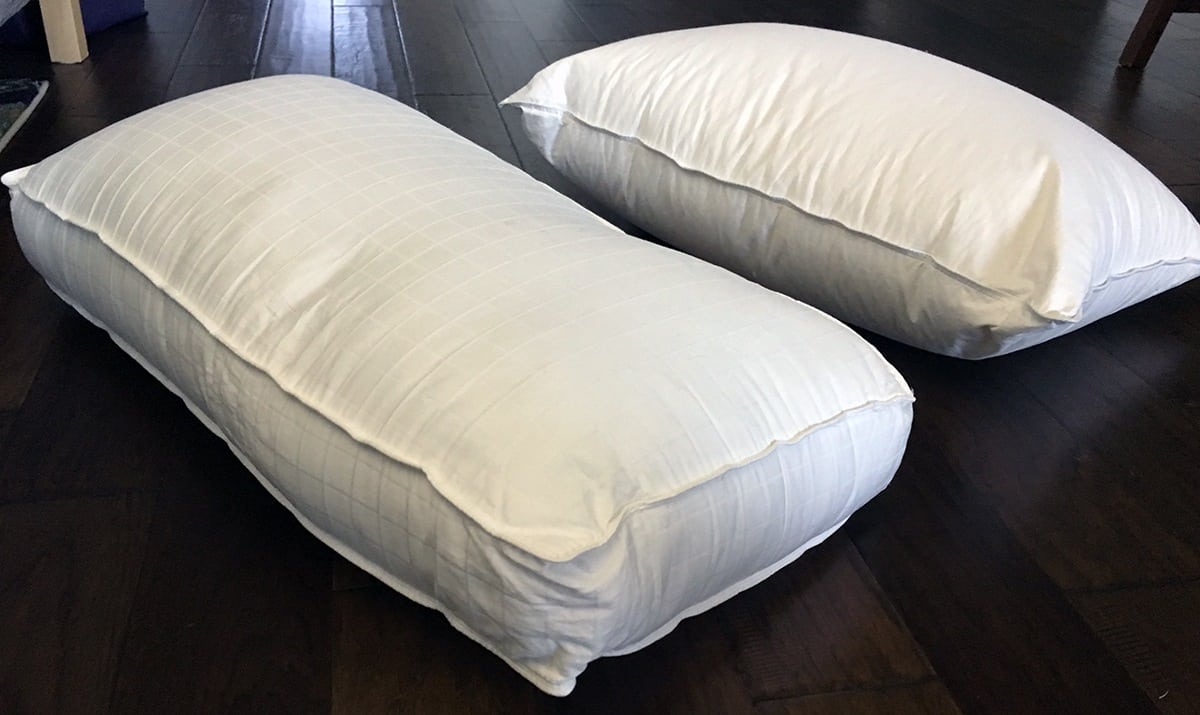 Overall
From my experience, both pillows feel great – deciding between the two really comes down to whether the individual wants a pillow with real down or are satisfied with a down alternative version.
From my experience, stomach and back sleepers will be content with either pillow. Both offer that cozy "sinking in" feeling that is reminiscent of down and feathers, while only one offers the actual down. Side sleepers may want to give the Beyond Down a try as its big 4.5" gusset does provide some height that might do a better job of supporting the head and neck (although it is still not a firm pillow).
Katie Golde
Katie previously managed the day to day operations of the Mattress Clarity news site and reviews sleep products in addition to writing and editing sleep news. She hails from Austin, where she lives with her growing family. She is a Certified Sleep Science Coach and has a master's degree in Journalism from Northwestern University and has a background in health and science content. Her work can be found in print and online publications like Discover Magazine, USA Today and The Huffington Post.