Whether it's the perfect balance of firmness and cushion or a luxurious layer of comforting memory foam, there is a lot to love about both the P-5 and M-7 mattresses from Sleep Number.
With so many features that set them apart, it can be hard to know which one is most appropriate for you. So we created a handy guide that breaks down what you need to know about each mattress and the key similarities and differences.
Key Similarities
DualAir™ adjustability
A variety of standard sizes – including FlexTop
Individual or dual air chamber options
Both come with this optional feature:
FlexFit™ Adjustable Bases
Key Differences
P-5
11" mattress profile
European style pillow top design
2" of proprietary PlushFit foam
5 zones specifically designed to contour to your head/neck, shoulders, lower back, hips, and feet
Mattress fabric is made with a rayon/polypropelene blend for smoothness and durability
$2,099.99 for a Queen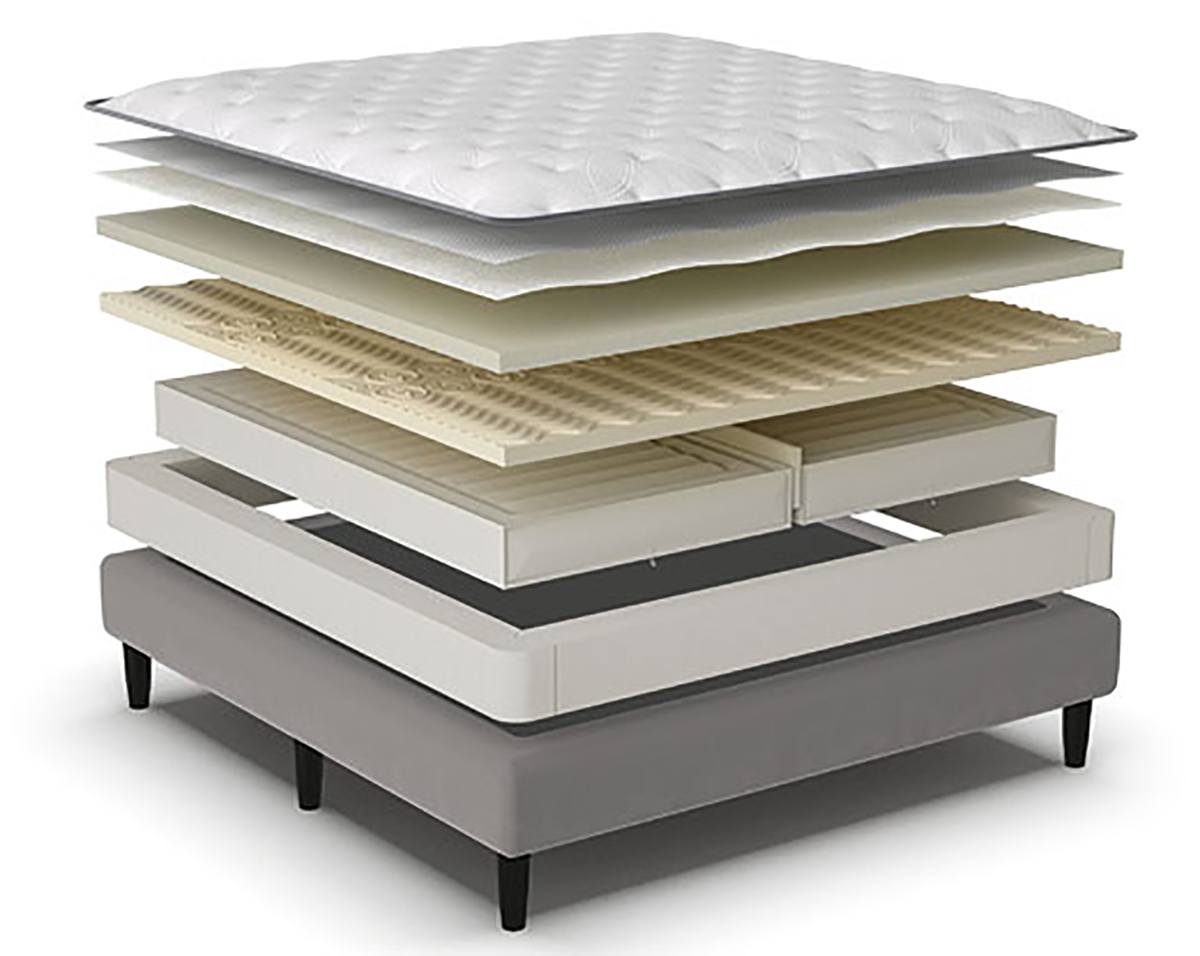 M-7
12" mattress profile
Unique soft flat cover in a grey color – no pillow top (mattress top)
2" foam layer underneath air chamber(s)
4" gel memory foam layer with CoolFit technology above air chamber(s)
Mattress fabric is made with a rayon/polyester blend fabric that is designed to be soft and breathable
Sleep IQ Technology included
$3,499.98 for a Queen
To compare all Sleep Number beds, click here.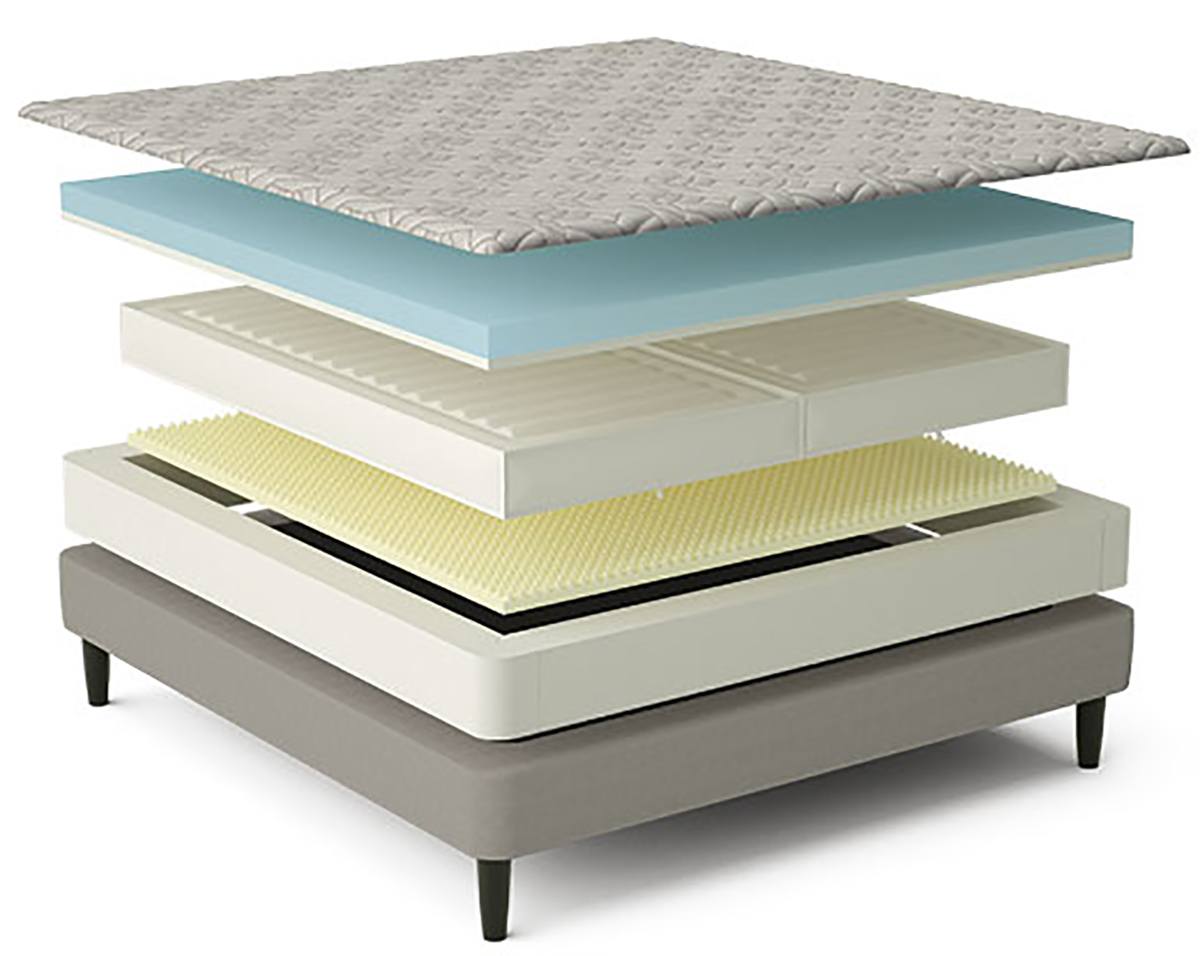 What Happened During Several Live Chat Sessions
After speaking with Sleep Number Customer Service representatives, I learned about a few extra details and clarifications that may help you decide between a P-5 or an M-7 mattress.
Mattress Top: The M-7 has a thick memory foam layer, which will make it feel different than a Performance Series mattresses, like P-5, which has a more European-style pillow top feel. The M-7 is described as being softer and flatter (and also grey in color!).
Firmness: Although the M-7 has a thick layer of gel memory foam, the P-5 – with its 2" of PlushFit comfort foam – will be firmer than the M-7. The P-5 has less foam in general, which makes the firmness from the air chambers more noticeable. The memory foam is also less dense than other comfort foams, which means you will sink further into your mattress.
Popularity: The P-5 model is Sleep Number's most popular bed, according to the salesperson I spoke to at a Sleep Number store. He said that one of the reasons people like it is because it seems to have the right amount of balance between cushion and natural firmness from the air chambers. Meanwhile, another team member told me they really only recommend the M-7 to people who know that they want a memory foam mattress.
Which Should You Pick?
P-5 if…
You Like A Mattress With A Pillow Top. The P-5 model features a European style pillowtop, which is considered more luxurious and soft. The M-7 has a flat mattress top that is noticeably different from a standard pillow top.
You Want To Save Some Money. There is a $1,400 price difference between a Queen size P-5 and an M-7 mattress. Those who are 100% sure they want a memory foam mattress should consider the M-7, otherwise it's worth taking considering the popular P-5 and save some cash.
Read our full Sleep Number P-5 review
M-7 if…
You Like Memory Foam. The 4" gel memory foam layer in the M-7 mattress is the top reason to go with the M-7 over the P-5 mattress. One Customer Service representative told me that the M-7 is usually purchased by people who love memory foam mattresses but want to use it with an adjustable base like the kind Sleep Number offers (for an additional cost).
You Sleep Hot. The M-7's gel memory foam layer is manufactured with CoolFit technology to keep the foam cooler and to help you from sleeping hot – which can sometimes happen with memory foam mattresses.
Read our full Sleep Number M-7 review
Personal Opinion
If you purchase a Queen mattress, there is a $1,400 difference in price between a P-5 bed ($2,099) and the M-7 ($3,499). The Sleep IQ Technology is included in the M-7, but the retail value is somewhere around $199.99.
Since I do not rely on memory foam for a good night's sleep, I would definitely lean towards the bestselling P-5 mattress over the M-7. I believe the P-5 would provide the right balance of firmness and cushion and the price point is much more attractive.
Katie Golde
Katie manages the day to day operations of the Mattress Clarity news site and reviews sleep products in addition to writing and editing sleep news. She hails from Austin, where she lives with her growing family. She is a Certified Sleep Science Coach and has a master's degree in Journalism from Northwestern University and has a background in health and science content. Her work can be found in print and online publications like Discover Magazine, USA Today and The Huffington Post.