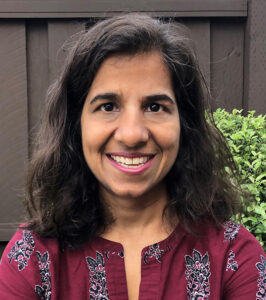 Anju Goel, M.D., MPH, is a public health consultant and physician in California with a focus on communicable diseases, health policy, health promotion, and disaster preparedness. She's also a consultant for the Centers for Disease Control and Prevention (CDC) on the COVID-19 response.
She's led task forces for the the American Medical Women's Association, conducted pro bono forensic evaluations for asylum seekers as a volunteer for Physicians for Human Rights, and provided medical consultation for youth with diabetes in East Africa as a volunteer for Life for a Child.
Dr. Goel received her medical degree from Stanford University School of Medicine and her master of public health from Columbia University Mailman School of Public Health. She's board-certified by the American Board of Internal Medicine.