We sat down with Sven Klein (CEO) and Robert Vaughn (product manager) of the newly launched Lull mattress.  For more information on Lull check out our full review.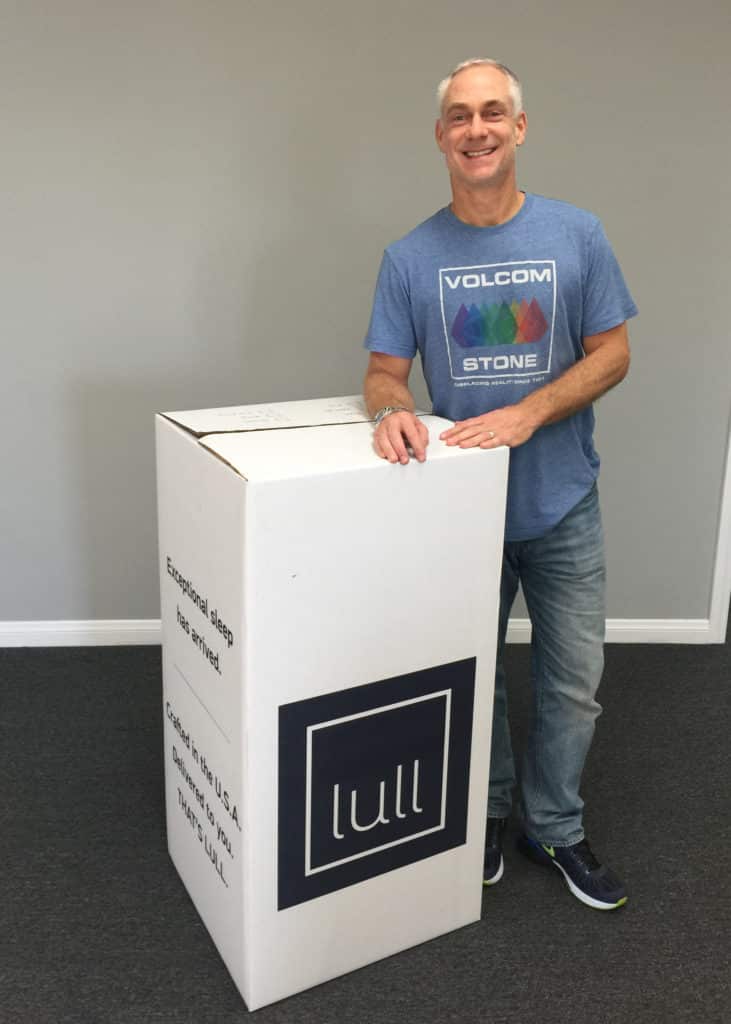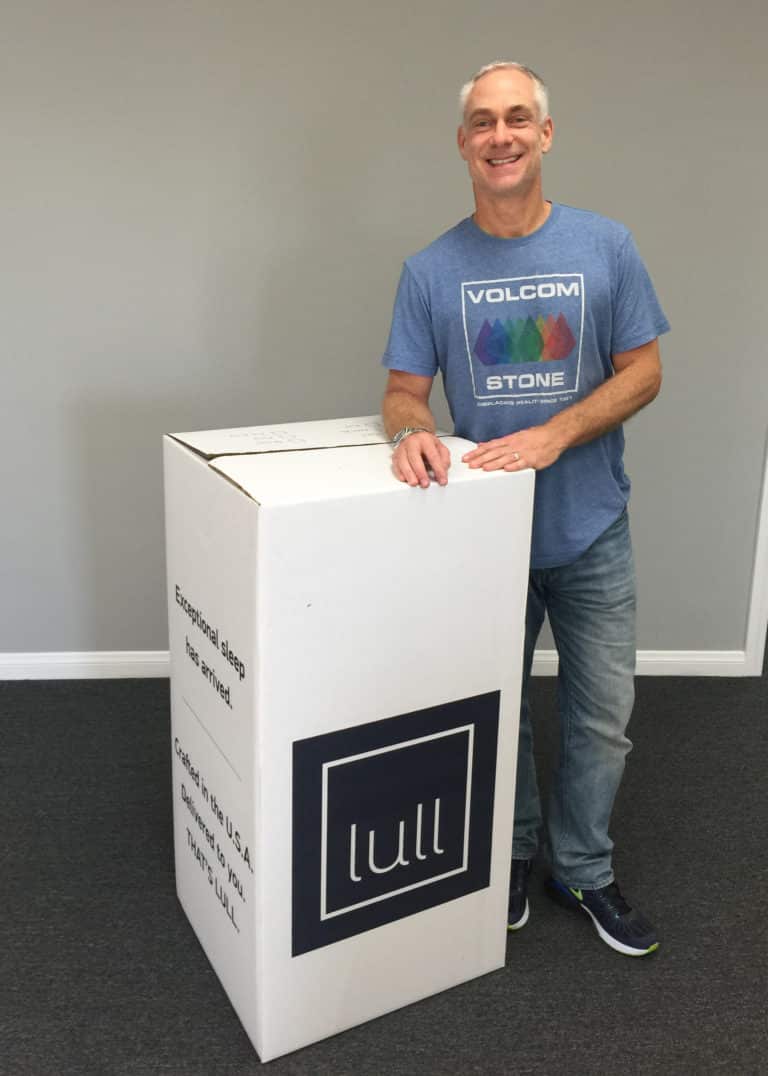 How did you decide to start a mattress company?
Sven: Everyone has a story of why they are in business, especially this business, and we are no different.  The reality is that my wife played a big part in us entering the mattress market.  For the last two years or so she had been nagging me to buy a new mattress.  I kicked and screamed because I didn't want to go through the mattress buying experience.  Last time I purchased a mattress, it wasn't pleasant, and I just didn't want to spend a weekend in the mattress store trying to figure out if I was getting a good mattress at a reasonable price.  Ultimately I went online and started researching what was available.  I stumbled on a couple interesting companies, and we ended up buying online and loving it.  That was my "aha" moment, when the mattress arrived and the whole experience was great.  Since I was already in online marketing, I thought that it was a great opportunity for us to provide an online premium mattress.
However, when I went to my partners, they looked at me like I was nuts.  I bet them that I could source a high-quality mattress right here from the US that we could deliver via standard shipping channels, and after a year working with many different vendors, we ended up with the Lull mattress.  That's how Lull was born.  The mattress is fantastic, but we put a special care into the experience around the mattress as well.  We know that how it's received, how the customer is treated, their first impression, everything contributes to whether our customers have a good experience buying our product.
What are your professional backgrounds?
Sven: I am an entrepreneur at heart, I've started multiple businesses and been in the direct marketing space for a long time.  Lots of TV and radio initially, which evolved to online in the late 90s.  In the last 4 years we've been running an online marketing company here in Santa Barbara.  The mattress product is somewhat out of the ordinary for us, but we are clear in our customer acquisition ability.  My partners said that I if I could build a world class mattress, they would join me to sell that online.
Robert: Previously I worked in technology in a number of capacities and several different products.  I found a natural chemistry with the Lull team, and my experience in product development has allowed me to contribute to the creation of the Lull mattress.  Leaning on the experience of our mattress experts, I was able to quickly get up to speed in the mattress industry and apply best practices from my previous positions to add to Lull's innovations.
How was Lull designed?
Sven: We went out into the market and took a unique approach.  We wanted to learn from mattress veterans and experienced foam manufacturers to see how a mattress should be constructed.  We took a listen-first approach, and the response was very interesting.  One group actually said we were the first company to ever to ask the opinions of the foam makers, and they actually believe that some of the leading online companies have constructed the mattress incorrectly.  This is how we ended up structuring our mattress with memory foam on top, then the support foams below, rather than put latex on top.  We got to the point where we had people in the mattress industry for decades tell us that we have the best mattress on the market.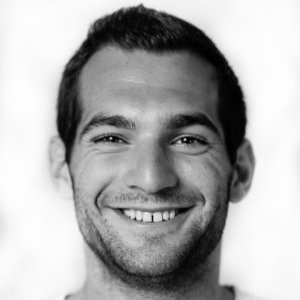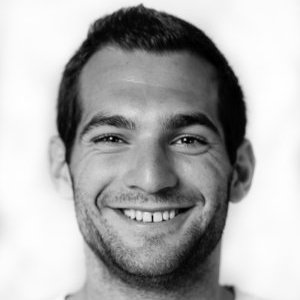 What's unique about the construction?  Why latex-like foam as the second layer?
Robert: Everyone wants a certain balance of comfort and support, so we created the Lull to give our customers a  comfortable sleeping surface without sinking too far into the mattress. That way, your muscles aren't forced to work while you're sleeping.  Why second layer of latex-like foam?  It provides great support for your joints and muscles while avoiding complications with latex allergies. It is also environmentally safer for our customers.
What about the cover?  This seems nicer than a lot of covers of competitors.
Sven: We generated a lot of prototypes, and also looked at all of the competitors in the space, and we were surprised by how simple and plain the covers were.  At the end of the day we want to give our customer an incredible experience, and the first time you interact with the mattress is when you unpack it.  The first thing you see is the cover, and we wanted our cover to convey an ultra-premium feel.  It's all about extending the buying experience online to the box that arrives in the doorstep, and then the cover.  We're aware that the cover gets covered up, but this is the first time that you interact with it, and we wanted to make sure to put a lot of effort into that experience.
Robert: Also, the cover has to be functional.  The cover can actually change the feel of the bed, so we wanted to keep the quality foam feel of the bed, so the cover has a slight stretch to it.  We wanted to deliver a great value as well, very high quality, without taking the cost through the roof.
Lull is early days now. What would a successful first year look like?
Sven: Honestly I'm not sure yet.  There are a couple of companies that are several years ahead of us in terms of PR and brand recognition, and my hat is off to them because they've done a fantastic job.  I love that others are in this space because they are educating consumers to the benefits of buying online.  Even now, the big traditional mattress guys aren't taking this serious yet.  However the reality is reflected in my personal experience – I will never purchase a mattress through a traditional retailer again.  I believe that many customers will be the same, and I believe that over the long term this will have a dramatic effect on the industry.
Where is the company heading long term?  Is Lull going to make other mattresses or sell other sleep products?
Sven: We want our consumers to drive that decision for us.  We believe our mattress is perfect for all sleepers, but we will continue to evolve and innovate over time. There may be some very natural product extensions in the future, but at the time we're going to focus on delivering the premium mattress experience.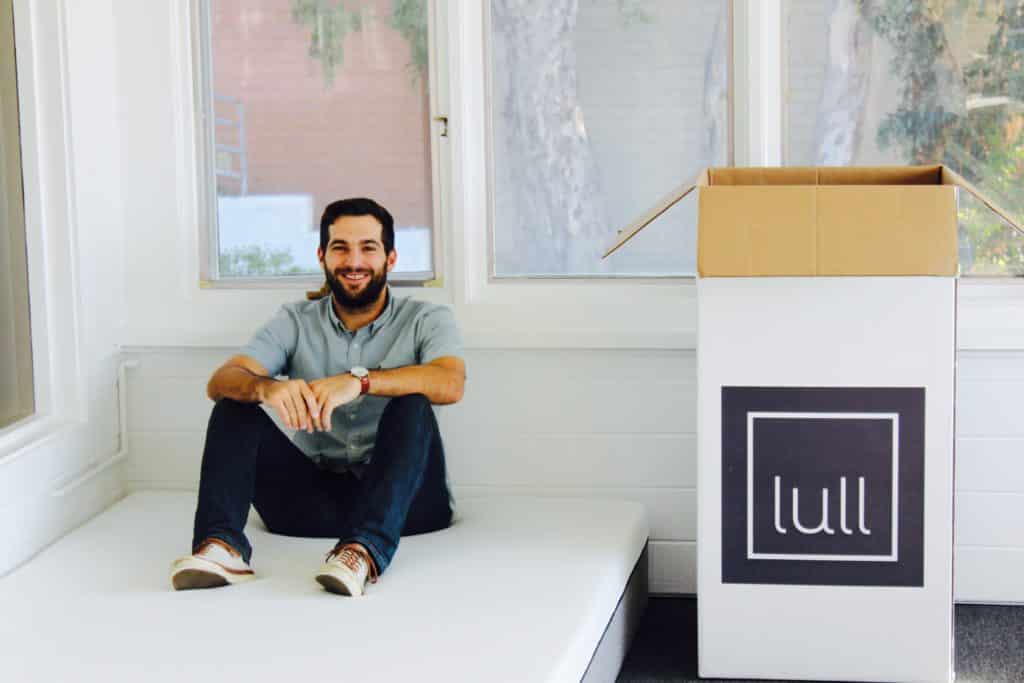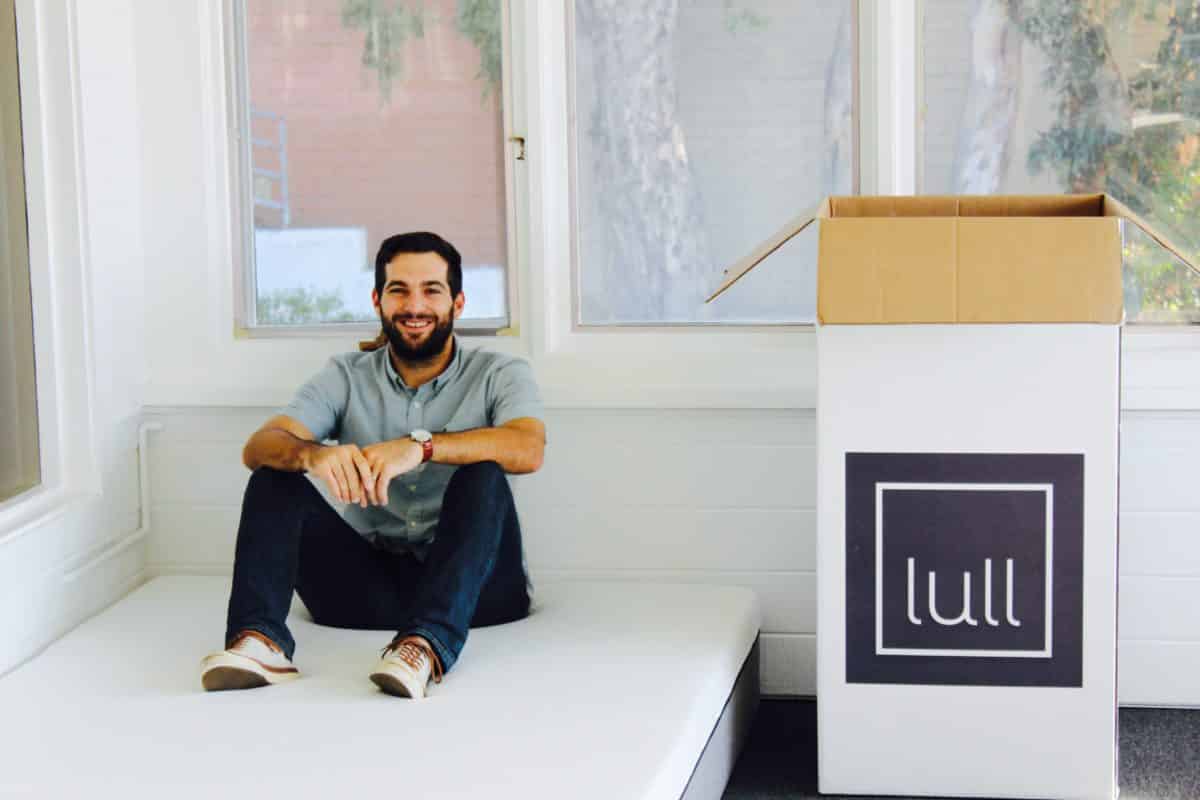 How are Lull getting the word out?  Who is the target customer?
Sven: We are targeting anyone looking to buy a mattress, and we believe that our mattress is applicable to anyone that is open to buying online.  We are competing against the traditional mattress industry, not just the companies going after the millennial market.  I'm 43 with 2 kids, and I loved the experience of buying online and absolutely benefitted from it.
Who makes up the Lull team?
Sven: We've got an established team, with 18 people that have been with us for other business endeavors.  At the heart of things we are a customer acquisition company, that's our core competency. Over the past year, we've expanded our team to be able to design, craft and build a world-class mattress.  We are putting out an incredible product with an even better customer experience.
What other companies do you think are doing well in the online mattress game?
Sven: Casper is doing it very well.  They've got an exceptionally good customer experience, an exceptionally good customer acquisition strategy, and an interesting mattress (though I think ours is better).  However it seems that many of the tens of thousands of customers that have purchased from them are happy.
Final word?
Sven: It comes down to who puts the best product and best customer experience together, and we're very proud of what we've put together.