Data from a survey conducted by the Better Sleep Council (BSC), the consumer education arm of the International Sleep Products Association (ISPA), found that both American men and women have some work to do when it comes to getting better quality sleep — and more of it.
According to the BSC, participants were asked a series of questions about their bedtime habits; these survey responses were then ranked based on common best practices. Things that are commonly associated with good sleep hygiene, such as avoiding the use of electronics in bed and keeping a regular sleep schedule, were included. "Results also took into consideration participants' overall satisfaction with the quantity and quality of their sleep, such as feeling well-rested, pleased with the amount of sleep they get, etc.," the Council said in a release.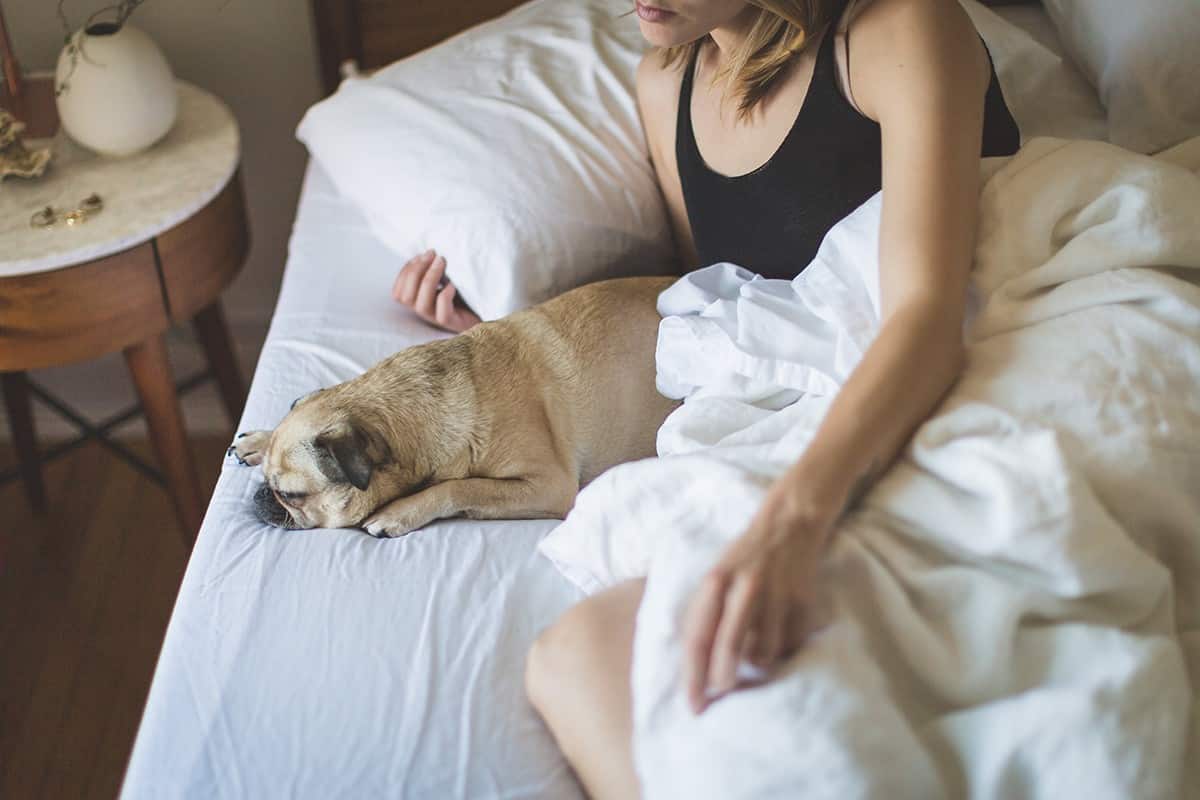 The findings showed that Americans overall received an average grade of  C- (or 70 percent). Among the sexes, men received a better score on "best rest," which included how satisfied they were with their sleep quality. This rating was based on the 2017 U.S. Census Bureau population estimate of more than 323 million Americans.
"Over the past few years, the Better Sleep Council has noticed that people aren't bragging about how little sleep they're getting, they're bragging about how much sleep they are getting. In fact, getting enough quality sleep is becoming a status symbol among Americans," said Mary Helen Rogers, vice president of marketing and communications for ISPA, in the press release. "Through our survey, we wanted to learn for ourselves – 'how good is America in bed?' Results from the survey found that Americans aren't walking the talk."
Gender And Sleep Quality
The survey data showed that while 84 percent of women reported believing in the importance of sleep as it relates to health and wellbeing, their "bedtime habits and lifestyles have created barriers to get the desired amount of sleep."
Of the women surveyed, 34 million (21 percent) reported having trouble sleeping and/or staying up almost all the time. While 15 percent of women reported letting children or dogs get in bed with them, just three percent of men made the same allowances, according to the survey.
More Big Takeaways
There were a few other interesting findings from the study:
Nearly a quarter of Americans said they didn't use any electronics in bed (including televisions).
Just over half of those surveyed (54 percent) said they rarely drink or do not drink alcohol before bed.
Roughly 60 percent of Americans have a mattress that is less than seven years old.
"Although the survey shows that there are areas where everyone can improve, the shift in the way Americans are talking about their own sleep habits is encouraging," said the BSC in the release. "Gone are the days of touting the lack of sleep Americans are getting — consumers want others to know just how good they are in bed, as it relates to sleep."
These findings kick off the BSC's "Better In Bed" campaign during May's Better Sleep Month. The idea is to encourage consumers to consider not only getting enough sleep each night but also to pursue better quality sleep overall, says the organization.
"Better Sleep Month is the perfect time to engage consumers with entertaining and useful tips to up their game between the sheets," said Rogers. "Throughout the month of May, the BSC will be providing sleep solutions, so everyone can brag about how good they are in bed and, most importantly, for everyone to sleep just a little more soundly."
The Better Sleep Council is a part of the International Sleep Products Association, the trade association for the mattress industry. You can learn more about Better Sleep Month and the "Better In Bed" campaign at BetterSleep.org.
Featured image: clownbusiness/Shutterstock
Katie Golde
Katie previously managed the day to day operations of the Mattress Clarity news site and reviews sleep products in addition to writing and editing sleep news. She hails from Austin, where she lives with her growing family. She is a Certified Sleep Science Coach and has a master's degree in Journalism from Northwestern University and has a background in health and science content. Her work can be found in print and online publications like Discover Magazine, USA Today and The Huffington Post.