Walmart's new mattress and bedding brand, Allswell, has issued a new #BanTheBrunch PSA just in time for Mother's Day. The campaign encourages families to skip the hassle and stress of getting everyone out the door for brunch and let mom stay in bed all day instead.
"Dear Moms, Allswell gets you. The by-­women, for-women brand knows that Mother's Day is 'supposed' to be your favorite day of the year. But, the holiday created to spoil you with love can actually be quite stressful," says the brand in a release and on their website. "You are often the ones making the brunch reservations, getting the kids dressed and making sure they behave at the restaurant. All this, when you really just want to stay in bed on Mother's Day."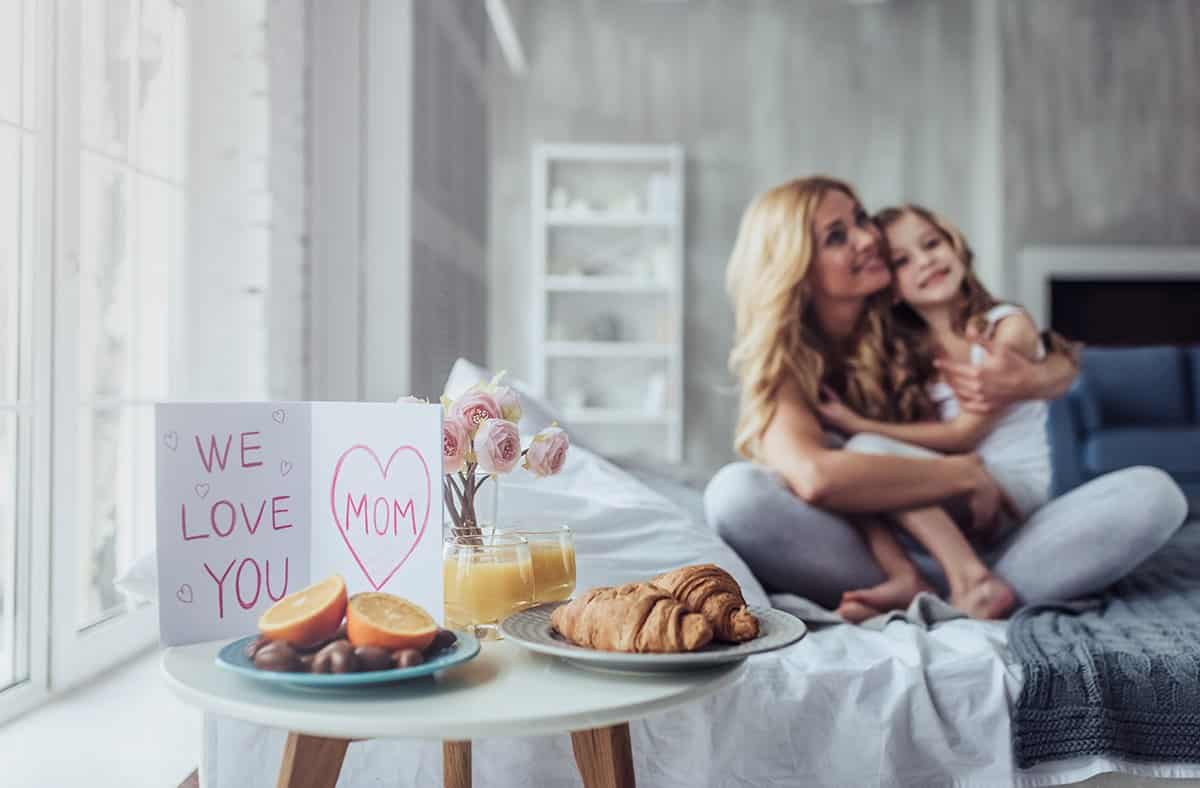 4 PM production/Shutterstock
The brand, which has become known for changing the name of their King-sized bed to a "Supreme Queen" to celebrate women, said they surveyed more than 1,000 mothers and asked them what they'd like to do for Mother's Day.
According to their results, around 65 percent said they'd rather eat breakfast in bed than go out for brunch. Nearly two in five mothers reported that staying in bed all day would be their "dream plan" for the holiday.
Allswell says the #BanTheBrunch PSA will be "brought to life" by real moms, influencers, and celebrities, including actress Busy Phillips. The company says they will also target popular brunch spots in New York and Los Angeles with their campaign messaging.
The campaign also features a #BanTheBrunch contest. Winners will receive a free mattress with white glove delivery and runners-up will get gift cards. (More details can be found on the brand's website.)
At the moment, Allswell sells two mattresses: a softer memory foam model and a firmer hybrid model, which is a mix of foam and coils. Both mattresses are 12″ tall and feature a built-in plush topper. They come in Twin, Full, Queen, and Supreme Queen (also known as King) sizes and retail at $855 for a Queen.
In honor of the Mother's Day holiday, Allswell is also offering $100 off their Supreme Queen mattress now through May 31. Customers are instructed to use the discount code BanTheBrunch at checkout.
Feature photo courtesy of Allswell