Pillows are a very important part of your sleep health, and having a good pillow to pair with your mattress is vital. In this pillow size guide we will go over everything from pillow dimensions to pillow cases.
One could easily assume that matching a pillow to a mattress is simple business, but everything can vary when you are talking aesthetics, economics and feel. If you are in the market for a new pillow, make sure to keep reading!
How to Choose the Right Pillow Size
Finding the right sized pillow can be hard, but sometimes it can make all the difference in the quality of sleep you get. In this section we'll list a few things to look for when shopping.
Support. It is important to find a pillow that will support your head all night, so if you are a restless sleeper you might want to buy a bigger pillow.
Aesthetics. If you care about style, it's often beneficial to consider the size of your mattress and pillows.
Budget. Buying smaller pillows just because they are cheaper might be a mistake you are forced to live with for a long time. It is often beneficial to pay for a better pillow because they will hold up longer and generally improve your sleep.
Pillow Size Chart
In this section we'll show the variations in pillow sizes in inches. It is important to note that the dimensions for body pillows can vary, so we listed the most common size.
| | | |
| --- | --- | --- |
| Pillow Size | Pillow Dimensions | Avg. Price |
| Standard | 20″ x 26″ | $25 – $100 |
| Queen | 20″ x 30″ | $30 – $150 |
| Euro | 26″ x 26″ | Varies |
| King | 20″ x 36″ | $40 – $200 |
| Body | 20″ x 54″ | $30 – $250 |
| Boudoir | 12″ x 16″ | Varies |
If you sleep on your side, check out our list of the best pillows for side sleepers.
Standard Size Pillow
A standard size pillow is the smallest of the most common bed pillows offered for sleeping (though there are smaller decorative pillows). They are solid options for sleepers who don't shift sleeping positions at night.
Standard Pillow Dimensions
The standard pillow is 20 inches x 26 inches. This pillow fits nicely on a twin size bed, and two can fit comfortably across a full or even a queen size mattress. That said, to fill out a king or California king, you will need three standard size pillows.
Sleeping Position
The standard pillow is a comfortable and suitable option for all of the major sleeping positions, but it is simply too small for restless sleepers. If you change sleeping positions, you might find yourself sliding off the side and waking up with neck pain because your head isn't supported.
Average price
$25-$100
Queen Size Pillow
Because the queen size pillow is slightly bigger than the standard, they work well for most sleepers.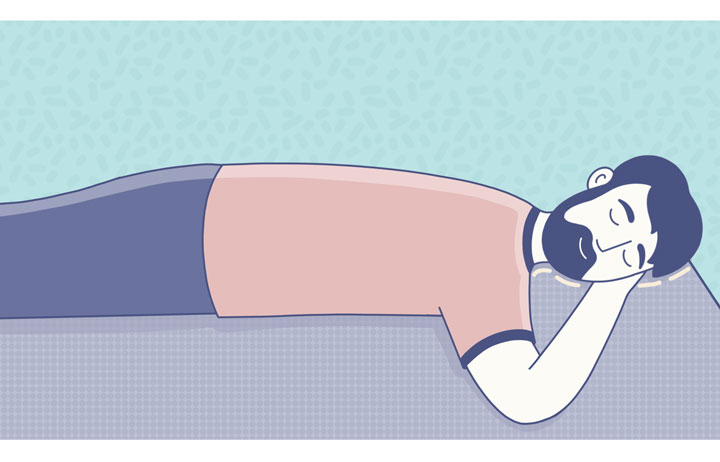 Queen Size Pillow Dimensions
The queen size pillow is 20 inches x 30 inches. Two queen size pillows fit perfectly across a queen size mattress (hence the name), but they may hang off the edges of a full size mattress. Two queen pillows can work on king mattresses, though there will be plenty of room in between.
Sleeping position
This size pillow works well for almost everyone because it does a great job of supporting the head of both calm and restless sleepers.
Average price
$30-$150
King Size Pillow
The king size pillow is a luxurious and large pillow that is great for sleeping as well as supporting people who like to read in bed.
King Size Pillow Dimensions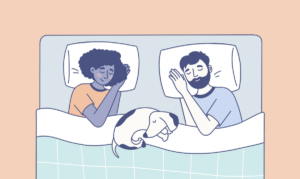 The king size pillow is 20 inches x 36 inches. The king can fit across a twin size bed and a full. Two of them can fit tightly on a queen size mattress, and they fit nicely across a king or California king.
Sleeping Position
Like the queen, the king pillow can support restless sleepers who change position in the night, and it's generally a good match for anyone.
Average Price
$40 – $200
Euro Size Pillow
Euro pillows are square, and they're mostly used as reading or decorative pillows. In some European countries, they are used as sleeping pillows as well.
Euro Size Pillow Dimensions
In the size chart we called them 26 inches x 26 inches, but in reality they come in many sizes. The Euro pillow, because it comes in many sizes, can fit nicely on any bed. They can be useful to decorate a room or offer support for people who read in bed.
Sleeping Position
While not always the case, some people choose to sleep on Euro pillows. They can be used for any sleeping position.
Average Price
Because the Euro pillows vary in size and style, they also vary drastically in price.
Body Pillows
As the name suggests, a body pillow is roughly the size of an adult. They are useful for many reasons. They can be used as support, they can be used to help people sleep on their side or even keep parts of the body elevated. In our size chart we listed them as 20" x 54", but they come in all shapes and sizes. Check out our list of best body pillows to learn more.
Body Pillow Dimensions
Body pillows can go on any mattress, but it might get a little snug on a twin.
Sleeping Position
Because they come in all shapes and sizes, body pillows can be used in many positions. Some are meant for heavy sleepers, some are meant for pregnant sleepers, some are even meant to be portable so you can travel.
Average Price
$30-$250
Boudoir Size Pillow
Boudoir pillows are decorative pillows that can really tie a room together. They are usually pretty small and can add class, comfort and style.
Boudoir Pillow Dimensions
Boudoir pillows are fairly small measuring 12 inches x 16 inches. These pillows are rectangular and purely for show. They can look great on any mattress. In fact, they are so small that they can even go on the couch.
Sleeping Position
Because they're primarily used for decoration, boudoir pillows aren't great for sleeping. If you need to upgrade your sleeping experience, take a look at our list of the best pillows of 2023.
Average Price
Similar to the Euro, the price variation is too large to give an average range.
Pillowcase Size Chart
Surprisingly, pillows can fit into different sized pillow cases, so in this chart we show which cases are compatible with which pillows.
Euro, body and boudoir pillows are all unique types of pillows so they will need to be matched with a specific case.
| | |
| --- | --- |
| Pillow Cases | Compatible Pillows |
| Standard pillow case | Standard pillow, queen pillow |
| Queen pillow case | Standard pillow, queen pillow |
| King pillow case | King pillows |
Specialty Pillows
Because of their unique builds, specialty pillows range in size. Below, we'll go over the general manufacturing trends of these pillows.
Neck Pain Pillows
Neck pain pillows are usually around the standard size, but they often come with customizable heights. These pillows are specifically designed to promote the proper neck alignment. If you want to learn more, check out our list of best pillows for neck pain.
Cooling Pillows
Cooling pillows often come in queen and king sizes. There are pillows infused with gels, copper fibers, graphite and various other materials and fabrics to keep you cool at night. Some even come with latex foams or Phase Change materials. Learn more about what we think are the best cooling pillows on the market.
Travel Pillows
Travel pillows come in many shapes, and many of them wrap around your neck. They are specially made to ensure you have the most comfortable flight possible. Learn more by reading our list of best travel pillows.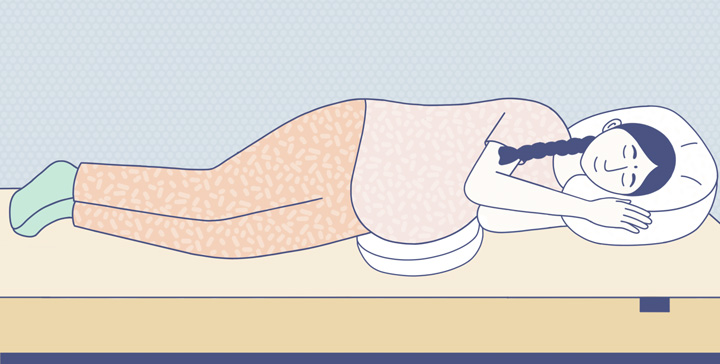 Pregnancy Pillows
Pregnancy pillows can be everything from full size body pillows to small wedges that go under the belly.
They are designed to be adjustable and supportive to the back and stomach to suit a pregnant person's changing body. Because they are so unique, we once again put together a list of what we think are the best pillows for pregnancy.
Lumbar Pillows
Lumbar pillows are seat cushions specifically designed to support the small of the back. Most are designed to work on couches, desk chairs and even in the car.
FAQs
We've answered the most frequently asked questions below.
When should I replace my pillow?
Most experts recommend replacing your pillow every one to two years. Some high quality pillows, like latex pillows, can last longer than that, but in general pillows break down and pick up allergens and other germs, so make sure you are getting the best sleep possible by replacing your pillows.
What type of pillow should I get?
There are many types of pillows: pillows for every sleep position, pillows for pregnant people, pillows for traveling, etc. Finding the right pillow will depend on your sleep position, mattress size and intended purpose of the pillow.
What size pillow should I use?
That really depends on your sleeping position, mattress size, and aesthetic choices. For instance, restless sleepers tend to like bigger pillows, and pregnant people sometimes get great benefit from body pillows.
What is a jumbo pillow size?
A jumbo pillow size is another term for king size pillows. They are 20" x 36".
Can you use king pillows on a queen size bed?
You can fit two king size pillows tightly across a queen size bed. While there won't be too much room in between the pillows, you can definitely make it work.