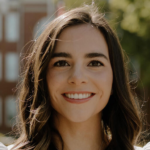 Sleep Health Content Specialist
Brianna is a Sleep Health Content Specialist at Mattress Clarity. An avid runner and passionate about all things wellness related, she values the importance of quality sleep for both physical and mental health.
Brianna loves to help others find their best night's sleep by sharing sleep health resources that address various sleep concerns. In her free time, Brianna enjoys cooking and creating new recipes, walking her dog, Piper, and working out.
Sleeping Position: Back Sleeper