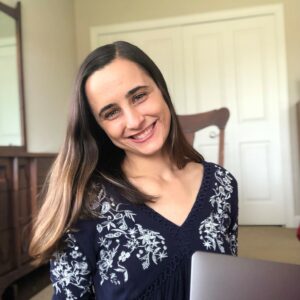 While Angela has only started writing about mattresses and sleep products this year, she has over 22 years of sleep experience. In her role as a staff writer at Mattress Clarity, she reviews sleep products and mattresses. Angela is passionate about sleep science and products because great overall health starts with a good night's sleep.
She received her B.A. in Professional Writing and Rhetoric at Elon University. While there, she conducted award winning research on public health communication strategies and co-managed the university's writing center.
Before joining Mattress Clarity, she worked as a freelance writer and social media manager for some of America's leading physicians. When she's not writing about sleep, she can most likely be found running, whether to the bookstore or to train for her next half marathon.
Sleeping Position: Side and stomach
Hours Logged Each Night: Ideally 8, most likely 7
Always Sleeps With: Penguin pajamas on
About Mattress Clarity and Pillar4 Media
Mattress Clarity is a Pillar4 Media property that empowers people across the globe to enhance their sleep quality — and, in the process, to enhance their overall wellbeing. We do this by providing honest, unbiased, and reliable reviews of mattresses as well as other sleep products and accessories. While we are experts when it comes to bedding, we are also real people who don't believe there is a universal "best mattress" out there. But we do believe there is a best mattress for everyone and it's our goal to help you find it.
Our team also reports on the latest sleep research and provides sleep education content on a broad range of topics including sleep disorders, sleeping across different life stages, sleep trackers and apps, sleep industry news and much more. All of this is done so that our readers are empowered to get better sleep and live healthier lives.
Each one of our writers is a specialist in the area of sleep. Whether reporting on groundbreaking sleep research or offering a first-person review of a mattress or other sleep product, our team members offer honest, research-backed, clear, and down-to-earth content. While crafting our mattress, pillow, and other sleep product reviews, we spend quality time actually sleeping on or with these products with the end goal of helping our readers find the perfect night's sleep. To further ensure the accuracy of our content, we are building an extensive Expert Network featuring sleep and wellness experts who verify the content on our site.