A new study from the United Kingdom found that the risk of stillbirth doubles for women who fall asleep on their backs in their third trimester.
The study, recently published in the British Journal of Obstetrics and Gynecology is the largest of its kind and confirms what smaller Australian and New Zealand studies suggested about the importance of sleep position during pregnancy, reports the BBC.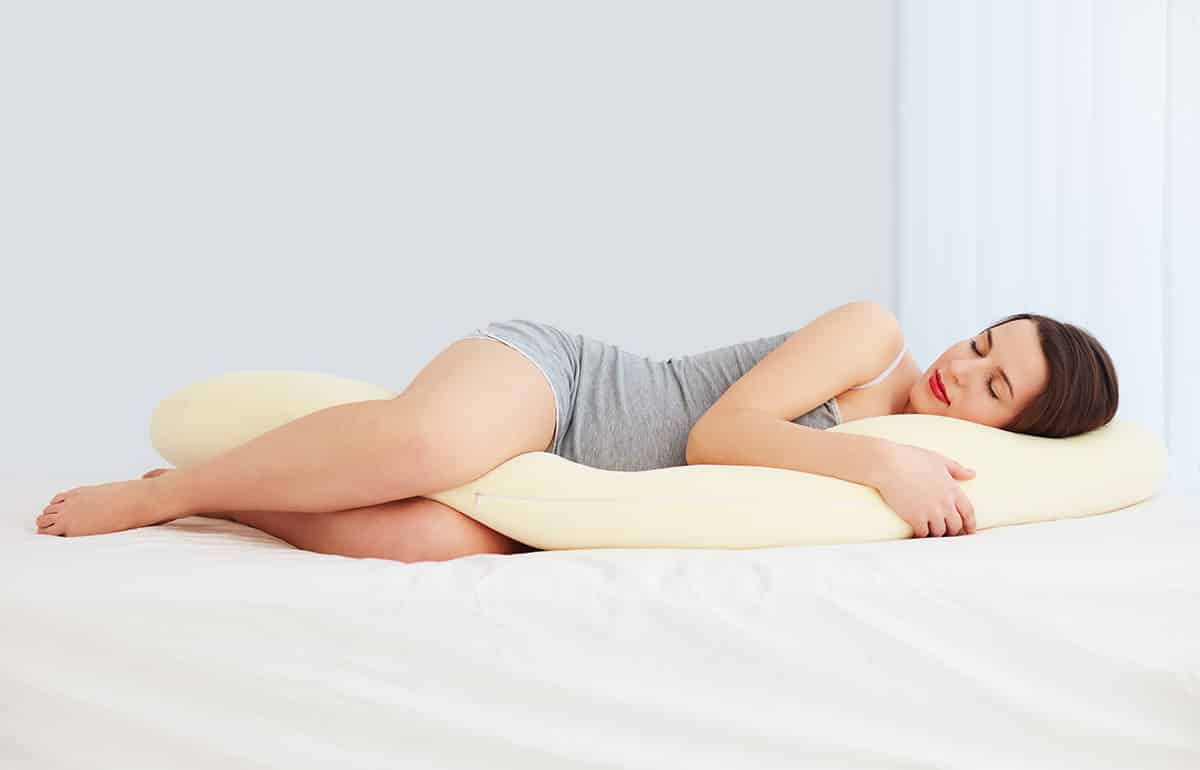 Olesia Bilke/Shutterstock
Researchers studied the sleep habits of 1,000 pregnant women in the UK. Of the total group, 291 women had a stillbirth in the third trimester while 733 had live births. They interviewed the women in 41 different maternity units about their sleep practices either after the mother's stillbirth or, if a live birth, during her pregnancy at the same times in pregnancy as when the stillbirths occurred, researchers said. Mothers who had twins or children with a "major abnormality" were not included in the interviews.
"Mothers who went to sleep on their back had at least twice the risk of stillbirth compared with mothers who went to sleep on their left-hand side," said the authors of the study.  "This study suggests that 3.7 percent of stillbirths after 28 weeks of pregnancy were linked with going to sleep lying on the back."
Experts from the study also found that women who got up to the toilet once or more at night had a reduced risk of stillbirth.
"Researchers behind the new study said they can't explain with certainty why sleeping position might affect stillbirths chances, but they pointed to data suggesting that when a pregnant woman lies on her back, the weight of the womb can impose pressure on the vessels carrying blood and oxygen to the baby," reports the Chicago Tribune.
The Centers for Disease Control and Prevention says that stillbirth affects about 1 percent of all pregnancies, and each year about 24,000 babies are stillborn in the United States.
The American Pregnancy Association (APA) recommends that all pregnant women sleep on their sides – in particular, their left side. They say sleeping on your left side will increase the amount of blood and nutrients that reach the placenta and your baby.
To help you stay comfortable on your side, the APA suggests keeping your legs and knees bent and a pillow tucked between your legs.
Related: What's the Best Sleep Position For You? 
Featured image: Olesia Bilkei/Shutterstock
The following two tabs change content below.
Katie Golde
Katie manages the day to day operations of the Mattress Clarity news site and reviews sleep products in addition to writing and editing sleep news.She hails from Austin, where she lives with her growing family. She is a Certified Sleep Science Coach and has a master's degree in Journalism from Northwestern University and has a background in health and science content. Her work can be found in print and online publications like Discover Magazine, USA Today and The Huffington Post.
Latest posts by Katie Golde (see all)