Well-known online mattress retailer Leesa announced Wednesday that it has sold more than 300,000 mattresses since the company's launch three years ago. As part of their One-Ten Program, Leesa says they have committed to donating more than 30,000 mattresses to nonprofits. The company says they have already donated 26,000 to date and plan to donate an additional 4,000 by September.
As part of Leesa's social impact initiative, the One-Ten Program focuses on donating one mattress for every 10 sold. The charities are nonprofits that serve people seeking refuge from homelessness, domestic risk, and human trafficking, according to the mattress retailer.
"Leesa's business success over the last year is a source of great pride, of course, but nothing compares to the pride we feel about the lives we have been able to help through our One-Ten Program," said David Wolfe, co-founder, and CEO of Leesa, in a release. "We are excited to further disrupt the industry with our products, partnerships and high bar for excellence in all areas of our business."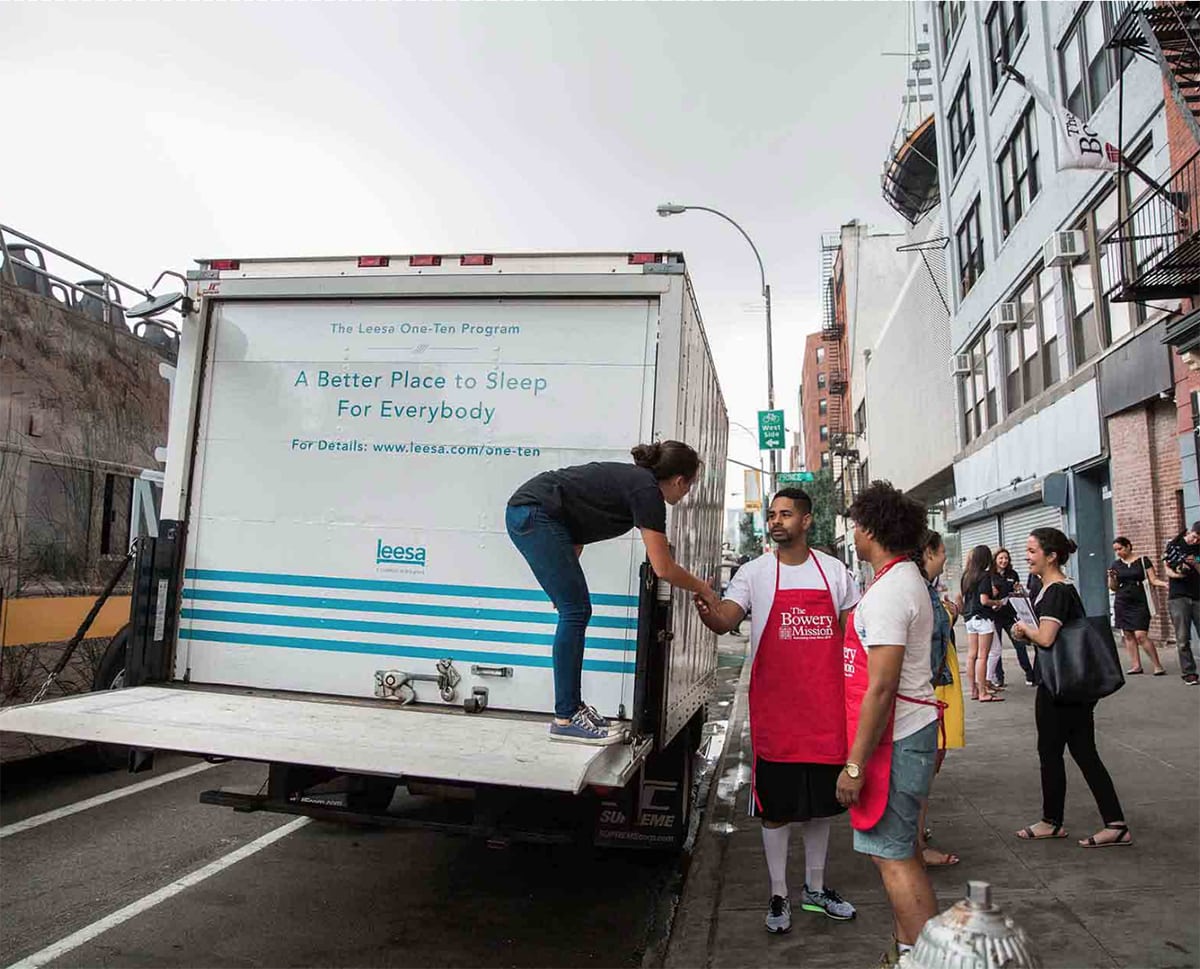 image from leesa.com
Last month, Leesa partnered with the Arbor Day Foundation to plant one tree in a national forest for every unique social post that featured the hashtag "#ArborDay" in honor of Arbor Day on April 27, according to a release from the Arbor Day Foundation. The company said the will plant up to 50,000 trees to commemorate the environmental holiday.
As part of Leesa's One-Earth Program, the company has also pledged to partner with the Arbor Day Foundation to plant one million trees by 2025  as part of their program to plant one tree for every mattress sold.
Earlier this year, Leesa launched a new adjustable Hybrid pillow and the company promises more innovative products are on the way.
Co-founder and Chief Product Officer Jamie Diamonstein says the retailer – whose products can be found both online and in select West Elm locations – plans to "continue on that path with many new and futuristic products in the pipeline for introduction over the next several months and further into the future."
Check out our review of the Leesa mattress here.
Featured image from Leesa
The following two tabs change content below.
Katie Golde
Katie manages the day to day operations of the Mattress Clarity news site and reviews sleep products in addition to writing and editing sleep news.She hails from Austin, where she lives with her growing family. She is a Certified Sleep Science Coach and has a master's degree in Journalism from Northwestern University and has a background in health and science content. Her work can be found in print and online publications like Discover Magazine, USA Today and The Huffington Post.
Latest posts by Katie Golde (see all)